Join us in September
Top 20 for modern languages and linguistics in the UK
Guardian University League Table 2020
8th in the UK for Russian and East European Languages
Complete University Guide 2020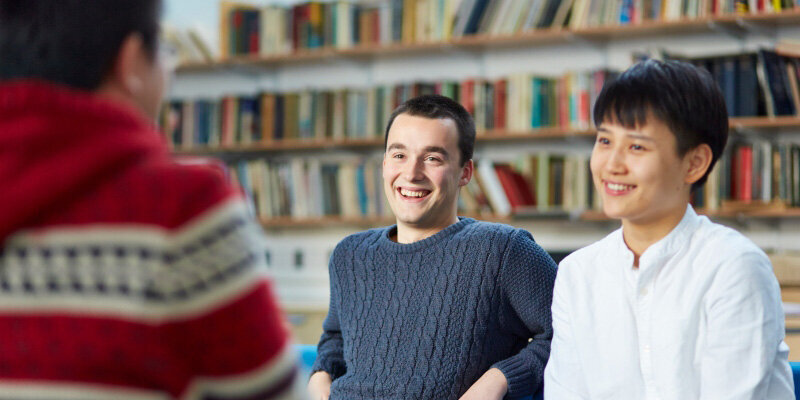 Scroll down
Russian and Slavonic Studies
Russian and Slavonic Studies undergraduate degrees
Coronavirus (covid-19)
We know that many people are understandably anxious about the current Coronavirus outbreak, and we are taking further measures to address your concerns, to protect your health and wellbeing, and to ensure that learning can continue.
Please visit our Coronavirus website for the latest updates and information.
If you're an applicant or offer holder please visit our Coronavirus information FAQs tailored to you.
Undergraduate degrees
At Leeds you can study Russian either from scratch or post A-level and we have dedicated language modules to suit your level. No matter whether you started as a beginner, or as a post A-level student, you'll be equally fluent by the time you graduate.
BA Languages, Cultures and ... (2020 entry)
BA Modern Languages and ... (2021 entry)
Russian at Leeds
Russia, with its rich cultural history and extraordinarily turbulent political past, is now without a doubt one of the major players in the new world order.
The University of Leeds has a long Russian Studies tradition: our area was founded in 1918. Whilst mindful of this tradition, we are pioneering a dynamic approach to the subject which means that you'll study in a forward-thinking community with a multi-media, cross-disciplinary approach.
Your course will be organised around several thematic areas; including language, literature, visual culture, linguistics and history, to provide you with an insight into Russia, making you an expert on this intriguing country.
The University's Language Zone has a range of resources, including books, magazines, audio and video resources, in over 50 languages and provides additional opportunities to practice your language skills through workshops, language exchanges and language groups.
The Leeds Russian Archive Collections contains over 650 collections of manuscripts, photographs, books, journals and newspapers documenting Anglo-Russian contacts in the 19th and 20th centuries. The Library also holds collections related to authors such as Leonid Andreyev, Ivan Bunin, Leonid Zurov and Anna Bunina.
The Leeds Russian Centre is a research unit bringing together academics and students from across the University who work in fields relating to Russian Studies. The centre hosts events throughout the year and all students are encouraged to attend.
7th
most targeted by graduate recruiters
(The Graduate Market in 2020)
Olja Bojanić
Student
The course itself is perfect. There is an immaculate balance between written work and speaking. We spend at least 2 hours a week engaging in conversations with each other and sharing each other's ideas and opinions and putting forth our arguments.