Careers and employability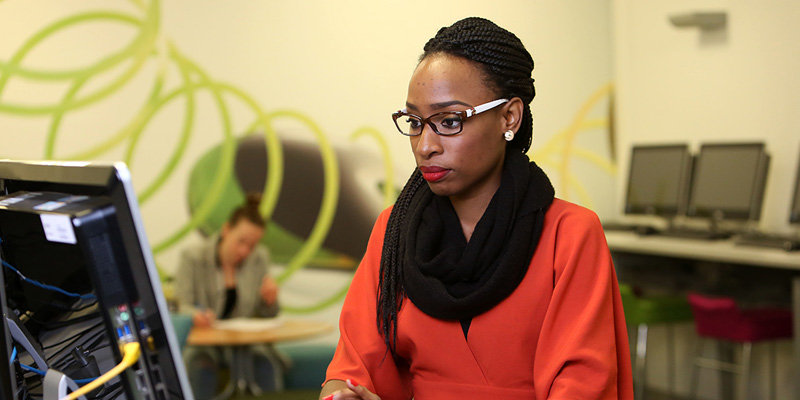 A Linguistics and Phonetics degree will equip you with a wide range of skills. You'll be able to study different approaches — some will be arts-focused and others more science-oriented, which means you have the opportunity to develop skills in a number of areas that employers highly value.
---
Leeds is the 6th most targeted university in the UK by graduate recruiters
(The Graduate Market in 2023)
---
What can I do with a Linguistics and Phonetics degree?
Our graduates have gone into a range of careers, including:
advertising
marketing
academic research
publishing
broadcasting
journalism
public relations
tourism
civil service
Recent employers include:
Chiba Shinken Bank
Trinity McQueen
Kondor
KPMG
Argos
Addleshaw Goddard LLP
Various Government departments
NHS
Many graduates have also pursued further training for careers, such as law and teaching, or studied a postgraduate qualification in directly related fields such as speech and language therapy, forensic linguistics and speech and language technology either at Leeds or elsewhere.
An MA by Research in Linguistics and Phonetics is often used to prepare for PhD study in the field.
What careers support will I have?
You'll benefit from bespoke support and opportunities in the School with access to the activities and expertise of the award-winning University Careers Centre.
School support
The annual languages careers day welcomes graduates back to Leeds to share their tips for successful careers and discuss real-world experiences. Workshops and events throughout the year focus on developing language skills and provide network opportunities with graduate recruiters looking to recruit graduates with your skills and expertise.
We'll also keep you informed of work/voluntary placements and of any other part-time and volunteering opportunities that you can fit around your studies.
Research Experience Scheme
The Research Experience Scheme (RES) is a competitive scheme for undergraduate Linguistics students to assist with current research projects within the department. By taking part you'll gain direct insight into the research process.
Leeds Child Development Unit
The Leeds Child Development Unit is a group of researchers at the University of Leeds who study how children learn to communicate. They work with local nurseries, schools, and families who volunteer to participate in the studies. The findings help answer questions about how grammar, vocabulary, and effective communication develop. Both undergraduate and postgraduate students have the opportunity to get involved with research projects undertaken by the Unit.
University support
Our experts in the University's Careers Centre will support you to make informed decisions about your career path, helping you to understand the opportunities available and the steps you need to take to pursue your interests. You'll be encouraged to attend on-campus events including graduate recruitment fairs, employer networking and information sessions, and meetings with our alumni.
Leeds University Union
Our award-winning Union provides career-related support through the part-time job hub, student societies and other activities throughout the year.
Clubs and societies are a great way to get involved in lots of activities and explore your interests, providing opportunities to develop skills such as team working and leadership.
You could be a key player in an award-winning sports team, or become a committee member and chair society meetings, or you could even project manage a volunteering trip overseas. The Union is home to School Reps who are appointed by students to represent the views and be the voice of students in your School.
Enterprise
At Leeds, you can access support to help you start your own business. Whether you want to learn about enterprise or become an entrepreneur, we offer award-winning specialist support.