Find out more and book your place
More

on 31st in the world for English Language and Literature
Join our online course
Sign up for our free, online course 'Intercultural Studies: Language and Culture', delivered by Leeds academics with FutureLearn
Free, online course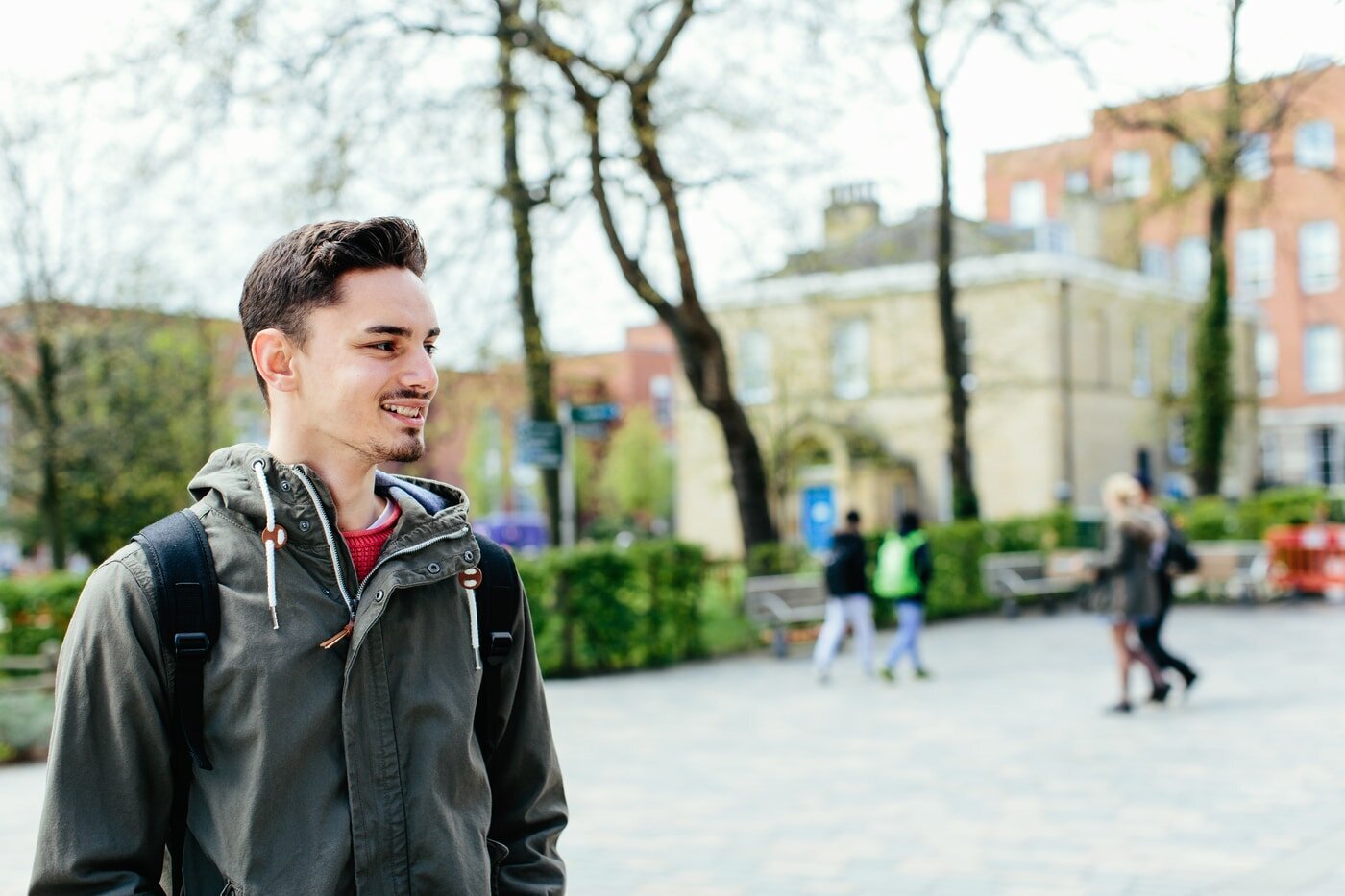 Free, online course
Scroll down
Comparative Literature
Comparative Literature at Leeds
Our comparative literature degree combines the study of English literature with different literatures from around the world.
You'll be introduced to a range of issues such as genre, narratology and reception, and will study themes such as myth, fable and different postcolonialisms, drawing on examples from a range of different cultures and periods.
From the School of Languages, Cultures and Societies you'll study texts (from translations) taught by literature specialists in: Ancient Greek, Arabic, Chinese, French, German, Italian, Japanese, Latin, Portuguese, Russian and Spanish.
From the School of English you can choose modules from the whole range of options, including writers from Africa, Asia, Australasia, Canada, and the Caribbean.
If you're interested in independent language learning, you'll have access to resources, workshops, language exchanges and language groups provided by the University's Language Zone.
Specialist facilities in the Brotherton Library include a wide variety of manuscript, archive and early printed material in its Special Collections.
The Centre for World Literatures promotes the study of literature from around the world.
Undergraduate degree
You can study comparative literature at Leeds as a joint honours degree with English.
Enrichment opportunities
You'll have plenty of opportunities to gain new skills and experiences, whether you want to join a student society, improve your employability, or spend time studying or working abroad.
6th
most targeted by graduate recruiters
(The Graduate Market in 2023)
Laura Manzi
Student | BA English and Comparative Literature
"I love reading long essays and about the historical and social context of a book. 'The Death of the Author' and 'The Second Sex' are probably the best theories I read. I enjoyed the opportunity to explore other subjects by taking discovery module."