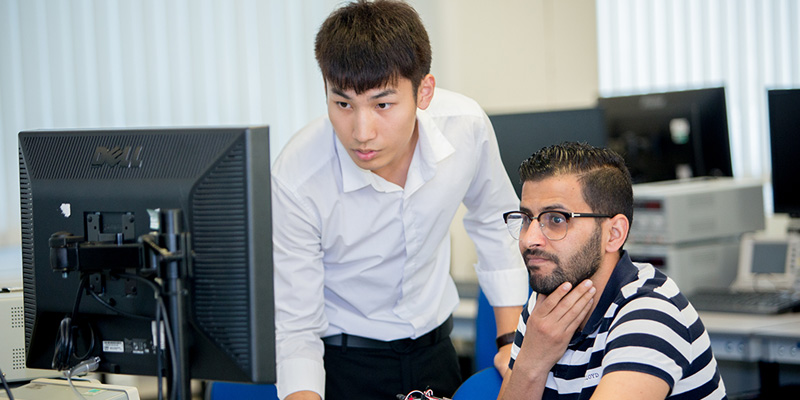 All of our language degrees include a compulsory residence abroad.
Where and how you'll spend your year abroad is dependant on the languages that you are studying. You can find this information on the coursefinder listing for your chosen course.
Internships
If your course offers a work placement option, you'll spend 9 to 12 months in your hosting country.
You can either find your own work placement or speak to the work placement staff in the School to identify suitable organisations that have provided placements for our students in previous years.
The University has links with a variety of organisations across the public, private and voluntary sectors in the UK and overseas. You'll also be able to network with returning fourth-year students to ask about opportunities, their experiences and general advice for finding the right placement.
British Council Foreign Language Assistantship
You may have the opportunity to spend 9 months in your hosting country as a British Council Language Assistant, teaching English as a foreign language to secondary school students under the supervision of the resident English language teacher.
The British Council scheme is also open to final year students after graduation.
Two languages
Depending on the options available for your particular language combination, you'll either spend a year in one country and a term in the other or spend two years abroad.

You may also have the option of applying for a work placement for your term abroad.
Students into Schools
This is an opportunity to gain experience to see if a career in teaching is for you.
You can either take a module as part of your course (dependent on the language you study), choose to volunteer as an extra-curricular activity or become a member of a student-society that deliver extra-curricular activities in schools.
Work experience as you study
You can work during the University holidays or part-time during the year to gain valuable experience. We offer many exclusive short-term internships with a range of employers and there are often opportunities across campus too.

Volunteering is another way to develop valuable skills alongside your language degree. At Leeds there are plenty of opportunities to get involved — including being on the committee for your halls of residence, working on a Leeds University Union community project or volunteering for a charity in the Leeds vicinity.