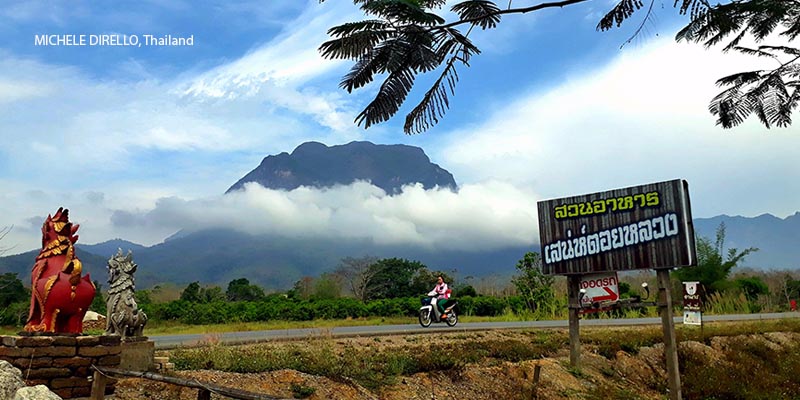 Thailand has been one of the most dynamic countries in the world in recent decades, in terms of both economic transformation and political change.
Dramatic economic growth, and its social, political and environmental consequences, have created an interesting array of opportunities for employment in many sectors including education, language teaching, business, diplomacy, the non-governmental sector, human resource development, advocacy, research and media.
Thai Forum
The Thai Forum provides an opportunity both to meet and socialise with other students studying the Thai language; and to learn from some of the world's leading academics in the field of Thai Studies, building networks that will enhance your future employability.
You'll meet Thai friends and practise your language skills in an informal and friendly environment.
Events are organised each semester, each based on a theme or topic for discussion designed to promote cultural understanding and provoke debate on important current issues in Thailand.
Guest speakers have included world-renowned experts in the field of Thai Studies. The topics are designed to cover every aspect of Thai Studies, including politics, religion, culture, history, development, and more.
Studying Thai
All the practical classes of the final years of our Thai Studies degrees are delivered principally in Thai.
You'll practise extensive conversations in Thai about complex topics, such as current issues in Thai politics, and academic debates concerning Thai history, society and culture, developing your communication skills to an advanced level. You'll practise how to speak fluently and effectively.
Read our inspiring student stories who volunteered with Project Trust, before joining Thai Studies at Leeds.
Residence abroad
You'll spend a year at Chiang Mai University in northern Thailand studying an intensive language course and may also attend lectures in other subjects conducted in Thai.
You'll also undertake research for a project to be submitted to the University of Leeds.
<iframe width="515" height="290" src="https://www.youtube.com/embed/NuzBZUlClBM" frameborder="0" allow="autoplay; encrypted-media" allowfullscreen></iframe>
By the end of your year in Thailand, you'll be able to communicate effectively with native speakers of Thai, in a variety of contexts, as well as being able to read Thai newspapers and undertake research using other Thai sources. You'll have also gained a much deeper understanding of Thai society, culture, politics and development.
Careers
Studying Thai Studies at Leeds will allow you to pursue a wide range of careers not only in Thailand and the UK, but across the globe. These have included roles in:
business
journalism
publishing
diplomacy
teaching
overseas aid work
tourism
broadcasting
public relations
translating and interpreting.
Our aim is for all our students to graduate not only with a deep knowledge of Thai language and culture, but also with the skills and experience required for the career of their choice.
The experience of living and studying in Thailand for your year abroad will greatly enhance your employability by gaining a distinctive set of skills.
Read about some of our recent student experiences on their year studying in Thailand.
We'll keep you informed of internships and voluntary work that can fit around your studies. In recent years, some of our students have had the opportunity to take up a temporary internships with the Royal Thai Embassy and also at Thailand's Office of Educational Affairs.
William Harrington-Roberts
International Relations and Thai
I know that Thai is quite an unusual degree, but that is exactly what I want when considering my future career prospects, especially in a time of unemployment. Having Thai as part of my degree gives me a speciality to focus on, a specific set of skills and an idea of my career prospects. It also makes me unique to employers and helps me stand out from the crowd.
View Profile