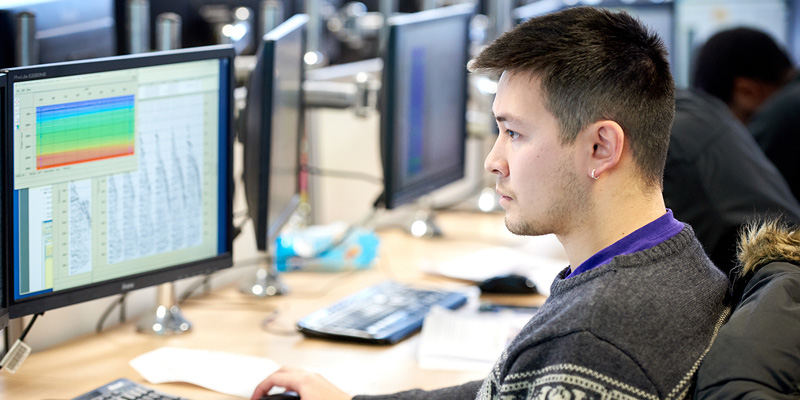 All our students of Spanish and/or Portuguese have the opportunity to spend up to a year abroad gaining practical work experience in a Spanish and/or Portuguese-speaking country. During this time, you'll make substantial linguistic progress and gain invaluable professional knowledge and skills. This part of your degree will also allow you to acquire a deeper awareness and appreciation of your host country, and prepare you for your final year of study on your return.
Students who choose to work when abroad find it an extremely rewarding and fulfilling experience, and a crucial stage in their personal development.
How we support you
We provide you with support and advice before and during your work placement.
Before, you will have regular meetings with Residence Abroad tutors in Spanish, Portuguese and Latin American Studies and in the School of Languages, Cultures and Societies, as well as access to online information. With this assistance, you can secure a work placement by identifying your own opportunities or applying for one that draws upon University of Leeds contacts. We communicate current placement opportunities to you and provide you with the details of companies that have provided placements for our students in the past. The dedicated Residence Abroad Team and University Careers Centre offer events and activities to help you develop the skills needed to find the right placement and to familiarise you with the practicalities of a work placement abroad. You'll also be able to network with returning students for first-hand advice about living and working overseas. (If the complexities of obtaining a work placement and the requisite visa are such that plans do not work out, you are guaranteed a study abroad placement to enable you to spend time abroad as part of your degree studies.)
During your year abroad, your Residence Abroad tutors will be in regular touch with you, and you will also continue to have an Academic Personal Tutor at Leeds.
On your return, we'll ask you to share your experiences and make the most of your new and improved skills and experience to benefit students preparing to do what you have just done!
Placement options
Our most popular work placement for students of Spanish is the British Council Foreign Language Assistantship, which involves spending a year working as a Language Assistant in a school abroad. These assistantships are arranged with the British Council and offer you the opportunity to immerse yourself in the Spanish language, gaining essential work experience whilst becoming part of an established teaching community.
Other opportunities taken up by students of Spanish and/or Portuguese in the past include placements in sectors such as export sales, legal services, international relations, financial services, recruitment, events management, logistics, marketing, and communications.
University support
Our experts in the University's Careers Centre will support you to make informed decisions about your career path, to understand the opportunities available and the steps you need to take to pursue your choices. You'll be encouraged to attend on-campus events including graduate recruitment fairs, employer networking and information sessions, and meetings with our alumni.
Leeds University Union
Our award-winning students' union provides career-related support through the part-time job hub, student societies and other activities throughout the year.
Clubs and societies are a great way to get involved in lots of activities and explore your interests, providing opportunities to develop skills such as team working and leadership.
You could be a key player in an award-winning sports team, or become a committee member and chair society meetings, or you could even project manage a volunteering trip overseas. The Union is also home to School Reps who are appointed by students to represent the views and be the voice of students in your School.
Enterprise
At Leeds you can access support to help you start your own business. Whether you want to learn about enterprise or become an entrepreneur, we can help you tailor your experience.