Discover Leeds from home
21 September - 3 October 2020
Register now
Register now
Spanish, Portuguese and Latin American Studies
We combine a long-established tradition of Spanish and Portuguese language scholarship with a dynamic approach to Hispanic and Lusophone Studies.
Top 20 for modern languages and linguistics
Guardian University League Table 2021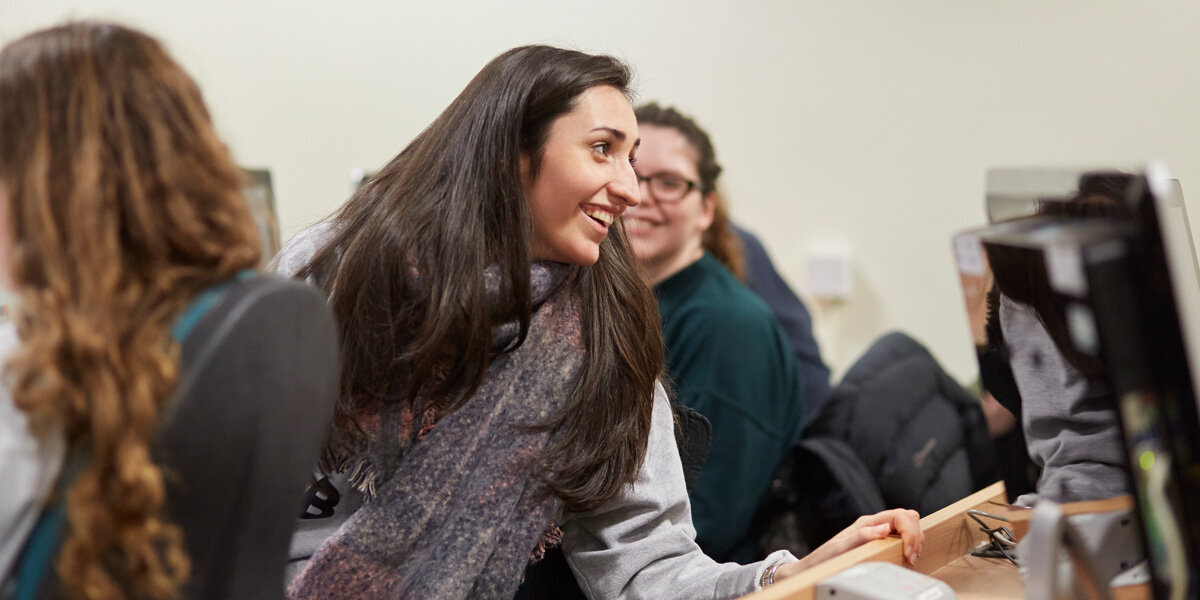 Top 20 for Iberian languages
Complete University Guide 2021
Scroll down
Spanish, Portuguese and Latin American Studies
Spanish, Portuguese and Latin American Studies undergraduate degrees
Coronavirus (covid-19)
We know that many people are understandably anxious about the current Coronavirus outbreak, and we are taking further measures to address your concerns, to protect your health and wellbeing, and to ensure that learning can continue.
Please visit our Coronavirus website for the latest updates and information.
If you're an applicant or offer holder please visit our Coronavirus information FAQs tailored to you.
Undergraduate degrees
Spanish and Portuguese-speaking countries are among the most diverse and dynamic in the world. In light of the increasing international prominence of Spanish and Portuguese - particularly on account of the boom economies of Brazil and Mexico - demand for students of Hispanic, Iberian and Latin American Studies is only going to grow in the future.
Spanish has been taught as a degree subject at Leeds since 1918 and Portuguese since the 1950s, making us one of the longest-standing providers in the UK.
Our teaching staff have a multidisciplinary research culture which specialises in language, literature, history, social sciences, cultural and film studies, covering Spain, Portugal, Latin America and Spanish and Portuguese-speaking Africa.
BA Modern Languages and ...
You can combine a language with another subject on one of the following joint honours degrees.
Studying with us
When studying with us, you'll reach a high level of linguistic proficiency in Spanish and/or Portuguese whilst acquiring a wide range of skills to support your graduate career.
You'll be able to study advanced level modules in a variety of subjects such as translation, Spanish for business, 20th-century Spanish history, and Latin American culture.
Your residence abroad will give you the opportunity to develop a deeper knowledge and appreciation of your host country, allowing you to immerse yourself in the culture and make substantial linguistic progress.
We are proud of our strong connection with the (on-campus) cultural branches of the governments of Spain and Portugal, the Cervantes Institute and the Camões Institute, and with the Ramon Llull, the cultural branch of the Catalan autonomous government. All three institutes host a large number of cultural events and academic activities, in partnership with Spanish, Portuguese and Latin American Studies.
The University's Language Zone has a range of resources, including books, magazines, audio and video resources, in over 50 languages and provides additional opportunities to practice your language skills through workshops, language exchanges and language groups.
Enrichment opportunities
Our friendly community of staff and students creates a welcoming and lively environment, while the Spanish, Portuguese and Latin American Studies Society (SlapSoc) offers opportunities to socialise and promises a year of unmissable events including sports, film nights, and exciting trips.