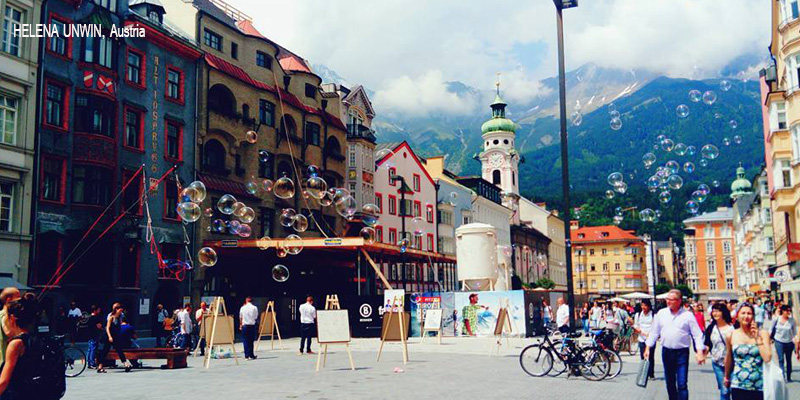 Studying abroad is a great opportunity which will allow you to experience education outside of the UK, interact with students from other universities and gain the experience and confidence of living overseas.
For many of our students, this is the highlight of their degree.

Our partner institutions have been carefully selected for their high academic quality and their supportive attitude towards our students.
Where and how you'll spend your year abroad is dependant on the languages that you are studying. You can find this information on the coursefinder listing for your chosen course.
<iframe width="560" height="315" src="https://www.youtube.com/embed/z86XALq5bC0?si=WB1kfiCITaCLDaIO" title="YouTube video player" frameborder="0" allow="accelerometer; autoplay; clipboard-write; encrypted-media; gyroscope; picture-in-picture; web-share" allowfullscreen></iframe>
Anna Hall
Arabic and Middle Eastern Studies
The best part about my course is the Year Abroad. I spent the year in Fes, Morocco and had the opportunity to live with a host family who helped me to improve my speaking and listening skills. I met students from all over the world, learnt a fair amount of the Moroccan dialect and was able to gain an insight into the Moroccan way of life and culture. It was an unforgettable adventure, filled with travelling, exotic food, an endless supply of mint tea and a lot of eye-opening experiences.
View Profile