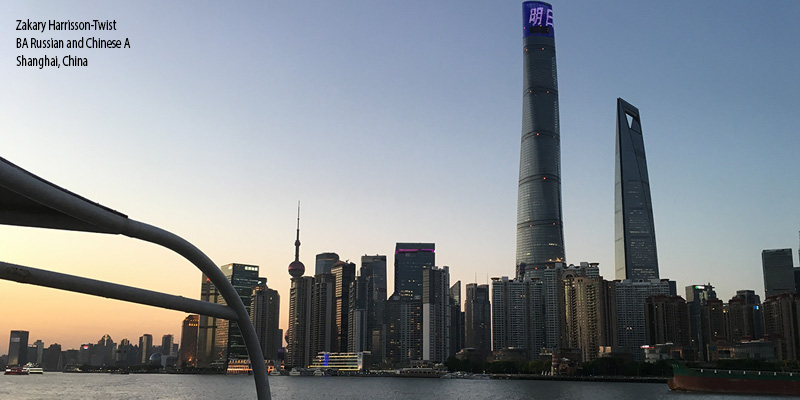 Studying Chinese language and culture will give you an insight into an increasingly influential part of the world, and open the way to a lifetime of personal enrichment as you delve deeper into China's past and present.
You'll better understand how China has emerged as a modern, powerful nation with increasing prominence in world affairs, as well as how China views itself and the world from the inside out.
Residence abroad
Your year abroad is a fantastic opportunity to immerse yourself in Chinese culture.
As part of your Chinese degree, you'll spend a year either in mainland China or in Taiwan studying an intensive language course at one of our partner institutions:
China
Beijing Normal University
Shanghai Jiao Tong University
Taiwan
National Chengchi University, Taipei
National Sun Yat-sen University, Kaohsiung
As well as language classes you can attend classes on aspects of Chinese culture including skills for Chinese martial arts, Chinese cooking, calligraphy, painting, seal cutting, music and Shanghai dialect.
You'll be fully immersed in Chinese society, and have plentiful opportunities to make friends and improve your spoken and written Chinese. You'll gain a deeper knowledge of China's long history, rich culture and contemporary scene.
Anna Thorncroft
Chinese and International Relations
I particularly enjoyed spending a year abroad and being able to see the progress and improvement in my language level. If I could change anything about my time at Leeds it would be to try to have further involvement with the societies and sports available at Leeds to create a better work/life balance. I do think the sporting facilities at Leeds are excellent.
View Profile