Careers and employability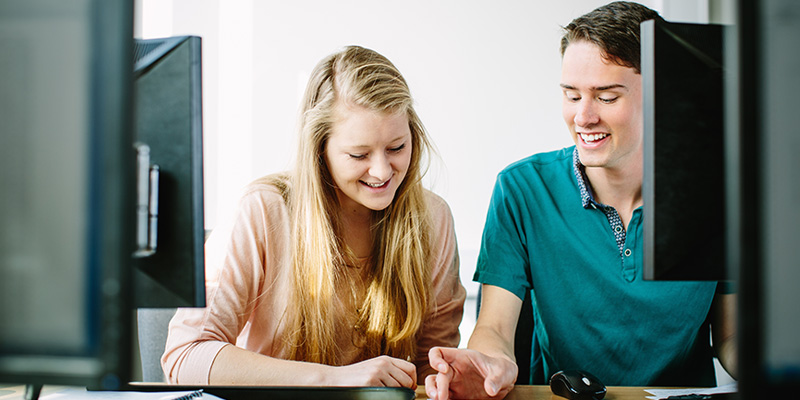 What do Comparative Literature graduates do?
English and Comparative Literature graduates develop a wide range of transferable skills that really appeal to employers.
You'll have highly developed communication skills, and the ability to appreciate cultures outside of your own. You'll be independent and self-motivated, as well as a confident researcher who can think analytically about what you find. You'll also have the organisational and time management skills that come from studying two subjects.
Leeds graduates have an excellent reputation and Leeds is the 6th most targeted university in the UK by graduate recruiters (The Graduate Market in 2023).
Our English graduates have succeeded in diverse careers such as:
publishing
business and finance
law
advertising
marketing
journalism
the civil service
education
the charity sector
Many have also gone onto postgraduate study, either at Leeds or elsewhere, to pursue further knowledge and specialisation with a taught Masters course or to study for a Masters by Research as preparation for a PhD.
What careers support will I have?
You'll benefit from bespoke support and opportunities in the School and have access to the activities and expertise of the award-winning University Careers Centre.
School support
Workshops and events are organised for you by the School throughout the year and focus on networking, understanding the value of the skills learned in your course, hearing from alumni about their career experiences and hosting graduate recruiters who want to hire you.
We'll also keep you informed of work and voluntary opportunities that you can fit around your studies.
University support
Our experts in the University's Careers Centre will support you to make informed decisions about your career path, understand the opportunities available and the steps you need to take to pursue your choices. You'll be encouraged to attend on-campus events including graduate recruitment fairs, employer networking and information sessions, and meetings with our alumni.
Your year abroad
By studying abroad or taking a work placement year you'll gain valuable experiences and skills to help you in the graduate job market.
Leeds University Union
The Union provides career-related support through the part-time job hub, student societies and other activities throughout the year. Clubs and societies are a great way to get involved in lots of activities and explore your interests. They're also a great way to develop your skills such as team working and leadership. For example, you could be a key player in an award-winning sports team, or become a committee member and chair society meetings, or you could even project manage a volunteering trip overseas. The Union is home to School Reps who are appointed by students to represent the views and be the voice of students in your School.
Enterprise
At Leeds, you can access support to help you start your own business. Whether you want to learn about enterprise or become an entrepreneur, we offer award-winning specialist support.
Nicholas Kwok
English and Comparative Literature
I am hoping to pursue a career in the fields of marketing or PR, and I feel confident that my degree has equipped me with the necessary transferable skills that would make this a reality. The study of English and Comparative Literature has improved my ability to communicate, analyse, and understand ideas effectively, and I have begun to develop an acute understanding of the values a product needs in order to be marketed across vastly different cultures.
View Profile