Masters subject areas
Top 20 in the UK for Modern Languages and Linguistics
Guardian University League Table 2019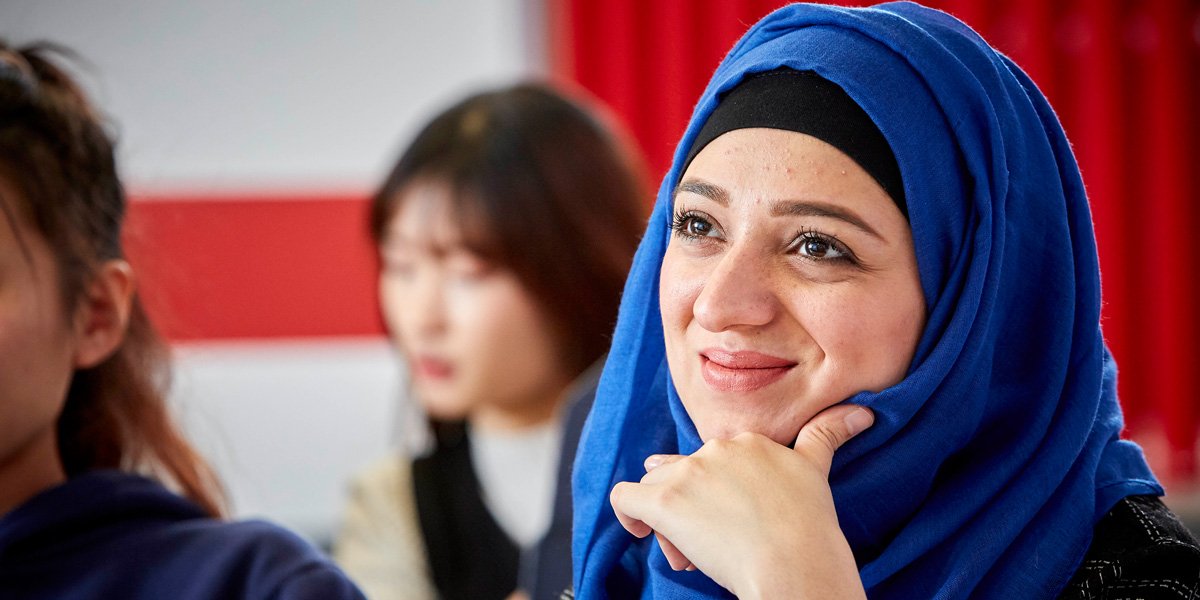 Masters courses
Our taught postgraduate courses are closely linked to our research expertise, ensuring that all of our teaching is supported by the latest research findings. You'll benefit from a wide choice of academic options, supervisory expertise and flexible support.
You'll study in a stimulating environment which brings together the experience and insights of around 200 postgraduate students from across the world.
Our vibrant research community hosts regular research seminars and workshops and collaboration with research centres both within the School and across the University.
Areas of study
Key themes include European literatures and cultures from the medieval age to the 21st century; the Arab world; gender; the media, especially film; translation and interpreting; language branding, demography, immigration and race; postcolonialism; diasporic cultures; linguistics and language computing.