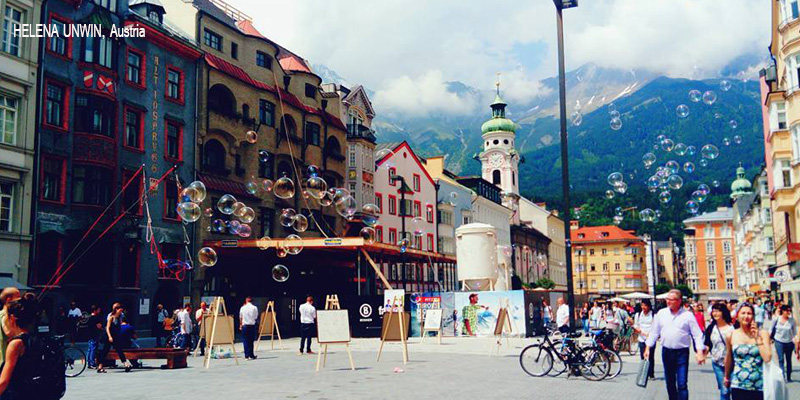 Studying abroad is a great opportunity which will allow you to experience education outside of the UK, interact with students from other universities and gain the experience and confidence of living overseas. It's the perfect opportunity to immerse yourself in another culture while sharpening and refining your language skills every day. For many of our students the residence abroad period is the highlight of their degree.

Our partner institutions have been carefully selected for their high academic quality and their supportive attitude towards our students.

If your language combination includes Arabic, Chinese, Japanese, Russian or Thai, you'll spend your second year abroad studying an intensive language course.

For all other language combinations (French, German, Italian, Portuguese, and Spanish), you'll be spending your third year abroad and depending on the opportunities available in your hosting country, you may be able to complete a work placement, undertake a British Council school assistantship or study at one of our partner universities.
BA Languages and Cultures
If you choose to study two languages by taking BA Languages and Cultures, you'll spend a year and a term in countries where your chosen languages are spoken.

Normally, if you are studying one of your languages as a beginner, you'll be spending your year abroad in the country where this language is spoken and your term abroad in a country where the other language is spoken.

If you are taking two languages as a post-A-level student, you'll choose which language to combine with your year abroad and which with your term abroad.

On your term abroad, you may study at one of our partner institutions or complete a work placement. Whatever your options, you'll gain a new perspective on cultures and societies across the world.