Participant profiles
Massimo Carlotto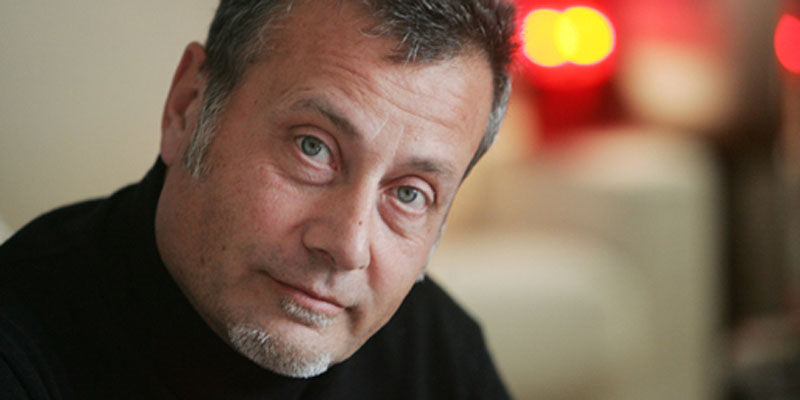 Born in Padua in 1956, he lives in Padua, in the Veneto region. He is a writer of fiction, as well as a scriptwriter for graphic novels, theatre, cinema, and TV. He is one of the main figures of the 'Mediterranean Noir', and has been compared to American hard-boiled crime writers.
After the debut with the autobiographical book Il fuggiasco (1995), Massimo Carlotto reached fame in Italy with the crime novels of the Alligator series; he also published, with e/o editions, Le irregolari (1998), Arrivederci amore, ciao (2001), L'oscura immensità della morte (2004), Niente più niente al mondo (2004), Nordest (with Marco Videtta) (2005), La terra della mia anima (2006), Mi fido di te (with Francesco Abate) (2007), Cristiani di Allah (2008), Perdas de fogu (with Collettivo Mama Sabot) (2008).
Some of his novels are available in English, translated by Anthony Shugaar and by Lawrence Venuti, published by Europa Editions.
Three of his works have been made into successful films: Il fuggiasco, dir. Andrea Manni, 2003 ; Arrivederci amore, ciao, dir. Michele Soavi, 2006 [Eng: The Goodbye Kiss] ; Jimmy della collina, dir. Enrico Pau, 2006.
See Massimo Carlotto describing the social climate of 1970s Italy - the background of Arrivederci amore, ciao - for the BBC4 Programme Timeshift. Series 10. The Story of Italian Crime Fiction (in Italian with English subtitles).
For more information, see the author's website.
The first visit of Massimo Carlotto to Leeds was funded by the Italian Consulate in Manchester, and it was matched by a talk (in Italian with English interpreter) at the Italian University of Manchester, entitled Noir Mediterraneo (5th November 2008)Carlotto went to Leeds in 2008, for the event:
---
The Dark Italy of Massimo Carlotto. A talk on contemporary Italy, the detective story, and the possibilty of new forms of intellectual committment (Leeds, 6th November 2008)
In 2013 Carlotto came back to Leeds to present his latest work Respiro corto(Einaudi, 2012) and the English book, At the End of a Dull Day (Europa Editions, 2013), translation of Alla fine di un giorno noioso (2011): Italy, Leeds and Global Society in Italian Fiction. A talk with Noir writer Massimo Carlotto (Leeds, 17th April 2013).