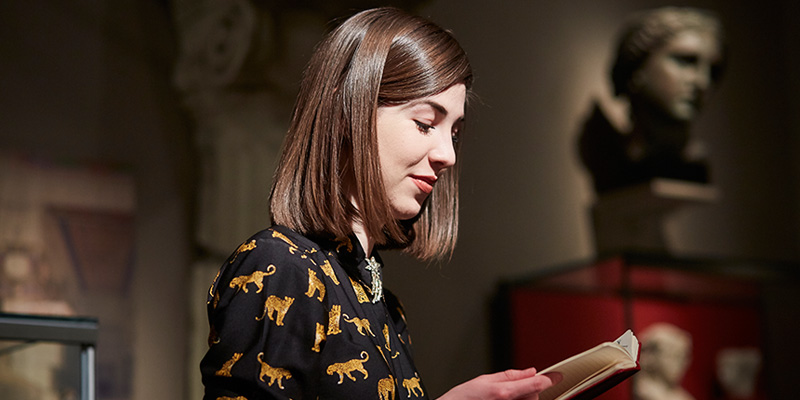 The Leeds Centre for Dante Studies promotes research into Dante, through the organisation of a programme of research events and through collaboration with colleagues internationally. It disseminates developments in Dante Studies through its public events and its podcast.
The Centre's first major research project is entitled Reviewing Dante's Theology. This project brought together several of the world's leading scholars of Dante's theology at a workshop in Leeds aimed at discussing various aspects of Dante's theological thought and influences, with a view to producing the broadest possible overview of the poet's theology in a volume of essays. This volume, which will include chapters covering topics ranging from 'Christian Aristotelianism in Dante' and 'The theology of Dante's political thought', will act both as a survey of scholarship on Dante, a reference point for students and scholars, and as a spur for future research.
Participants in the workshop, which was supported by the Faculty of Arts and the British Academy, included:
Camilla Bambozzi (University of Leeds)

Zygmunt Baraski (University of Cambridge)

Jacob Blakesley (University of Leeds)

Simon Gilson (University of Warwick)

Claire Honess (University of Leeds)

Elena Lombardi (University of Bristol)

Ronald Martinez (Brown University)

Christian Moevs (University of Notre Dame)

Vittorio Montemaggi (University of Notre Dame)

Paola Nasti (University of Reading)

Federica Pich (University of Leeds)

Abigail Rowson (University of Leeds)

Matthew Treherne (University of Leeds)

Elisabeth Trischler (University of Leeds)
The Directors of the Centre, Claire Honess and Matthew Treherne, are currently co-editing a volume of essays on theology and exile, based on Dante sessions organised at the Leeds International Medieval Congress in 2007 and entitled 'Se mai continga che il poema sacro ...': Politics, Exile and Theology in Dante, to be published by Longo Editore (Ravenna).
In September 2010, the Leeds Centre for Dante Studies, along with the Department of French at the University of Leeds, organised a workshop on Dante in France, which explored aspects of the reception of Dante in French culture from the Middle Ages to the twenty-first century.
Participants included:
Bill Burgwinkle (University of Cambridge)

Daniela Caselli (University of Manchester)

Peter Cooke (University of Manchester)

Alex Macmillan (University of Cambridge)

Ramona Salazar-Ferrer (University of Glasgow)

Adam Watt (Royal Holloway)
The Leeds Centre for Dante Studies has a privileged relationship with the William and Katherine Devers Program in Dante Studies at the University of Notre Dame (USA). The Devers Program supports rare book acquisitions in the John A. Zahm, C.S.C., Dante Collection, as well as teaching and research about Dante across the Arts & Letters curriculum, in particular in the Medieval and Italian Studies areas, through the sponsorship of conferences, fellowships, lecture series, seminars, and visiting professorships. The Devers Program also funds an annual program of research and travel grants.
In September 2009, the Centre's Directors took part in the first Notre Dame-Leeds Dante and Italian Studies Colloquium at Notre Dame, and in Autumn 2010 Claire Honess was a Visiting Scholar at Notre Dame funded by a Leverhulme Study Abroad Fellowship.