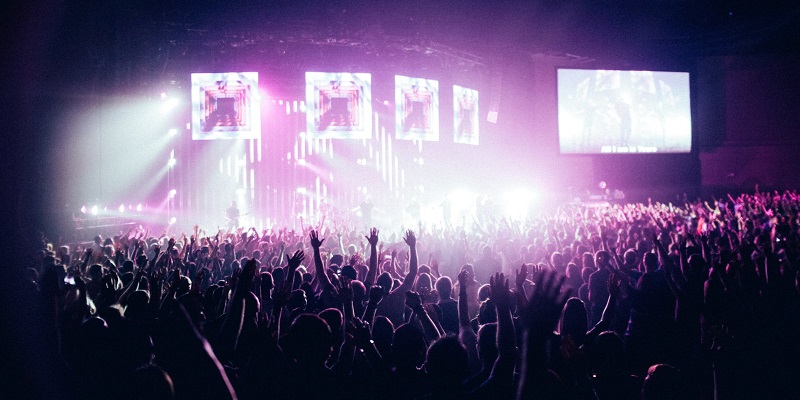 Our research
Our group endeavours to facilitate the exchange of knowledge and ideas between our own disciplines and musicology, the social sciences and the humanities, and to disseminate the results of such collaboration in print and at public events. We also wish to engage with those directly involved in the production and consumption of music, not only the artists themselves but also the media and the music industry.
Some of the issues that we seek to open up to debate are:
The relationships between Anglophone (including Anglo-American) and continental musical spaces;
National and transnational performance and reception;
Song as musical, verbal and performative text;
Geographical, ethnic, gender and sexual identities;
Dialogues with other cultural forms such as cinema and literature;
Diasporic musics in Europe.
Visit our projects for more information.
Academic convenors
Current events
Conferences
Music Across Borders: Artists, Industries and Representations in and beyond Europe. 10-11 July 2023, Sorbonne Nouvelle, Paris. Call for papers closed. Download the Conference Programme.
Seminar Series 2022–2023
Each seminar will be held on the date indicated at 5pm UK time and will be held via Zoom. To attend, please email s.n.s.j.green@leeds.ac.uk or isabelle.marc@filol.ucm.es for the link prior to each talk, or to ask to be added to our mailing list.
October 19: Barbara Lebrún (University of Manchester), "Blackness in 1980s French pop"
November 16: Michaël Spanu (University of Manchester), "The institutionalization of European popular music: the case of music exports"
December 14: Ekaterina Ganskaya (University of Turin), "Two dimensions of Soviet rock journalism"
January 18: Sue Miller (Leeds Beckett University), "Où sont passés mes pantoufles? Where are my slippers? Sexy Belgian Chachachá? The Latin Music of Jean Constantin"
February 15: Carlos van Tongeren (University of Manchester), "Rhythm and heritage in modern flamenco guitar: proposals for the digital and global age"
March 15: Ádám Havas (University of Barcelona), "The Cultural Politics of Europe's Musical 'Others'"
April 19: Amanda Blake Davis (University of Derby), "'Load Every Rift With Ore': Transmuting Romantic Poetry into Metal"
May 17: Christina Richter-Ibáñez (University of Tübingen), ""Gracias por la música". ABBA's records in Spanish"
June 14: Karl McLaughlin (Manchester Metropolitan University), "Tenerife's Carnival Murgas: harmless festival fun or an effective platform for social issues?"
Select outputs
The Transnational History of "Oh Lord, Why Lord": The Blackening and Whitening of Spanish Baroque Pop, Stuart Green (2022, in Spanish)
Following Franco: Spanish Culture and Politics in Transition, Duncan Wheeler (2020)
"Is Music Streaming Bad for Musicians? Problems of Evidence and Argument", David Hesmondhalgh (2020)
The Singer-Songwriter in Europe: Paradigms, Politics and Place, ed. Isabelle Marc and Stuart Green (2016)
Gender, Metal and the Media: Women Fans and the Gendered Experience of Music, Rosemary Hill (2016)
Edith Piaf: A Cultural History, David Looseley (2015)
'Identidad cultural y contestación en el rap francés old school', Isabelle Marc, and 'Ladies in da house: Feminidad e Hispanidad en el rap de Arianna Puello', Stuart Green in Cuarenta años de trova urbana: Acercamientos textuales al rap (2014)
'European Popular Musics: A Polycentric Dialogue', special issue of Journal of European Popular Culture, edited by Stuart Green and Isabelle Marc, 4.1 (2013)
Members
Academic team:
Associates:
Michaël Spanu, Postdoctoral fellow (Marie Curie), University of Manchester
Sue Miller, Professor, Leeds Beckett University, School of Arts
Elia Romera-Figueroa, PhD Candidate, Duke University
Dr Marco Biasioli, MHRA postdoctoral fellow, University of Nottingham
Olivier Julien, Associate Professor, Sorbonne University
Franco Fabbri, Professor, Istituto Europeo di Design (IED)
Céline Pruvost, Associate Professor, Université de Picardie Jules Verne
Dr. Eduardo Viñuela, Associate Professor, University of Oviedo
Vicente Rodríguez Ortega, Associate Profesor, Universidad Carlos III de Madrid
Lauren Williams, PhD Candidate, Swansea University
Dr Peter Hawkins, Senior Research Fellow, School of Modern Languages University of Bristol
Sara Martinez, Associate Lecturer, Lancaster University
Samuel Llano, University of Manchester
Catherine Rudent, professor, Sorbonne Nouvelle / CERLIS
Marta García Quiñones, Associate Lecturer, TecnoCampus Mataró-Maresme (UPF) & UOC / Independent Researcher
Jacopo Tomatis, Research Fellow, Università di Torino
Dr Tom Whittaker, Associate Professor, University of Warwick
David Looseley, Emeritus Professor, University of Leeds
Marina Arias Salvado, PhD Candidate, Universidad Complutense de Madrid
Dr Polly McMichael, Lecturer, University of Nottingham
Dr Barbara Lebrun, Senior Lecturer in French Cultural Studies, The University of Manchester
Dr Christina Richter-Ibáñez, Postdoc researcher and Lecturer in Musicology, University of Tuebingen
Ekaterina Ganskaya, Doctoral student, Università di Torino
Ádám Ignácz, Senior Research Fellow, Hungarian Academy of Sciences
Past events
2021–2022. 'Transnational Musical Exchange' online seminar series.
'Transnational Musical Exchange' is the broad topic of our second annual online seminar series. Each seminar will be held on the date indicated at 5pm UK time and will be held via Zoom. To attend, please email s.n.s.j.green@leeds.ac.uk or isabelle.marc@filol.ucm.es for the link prior to each talk, or to ask to be added to our mailing list.
Wednesday 20 October: Welcome back and research catch-up
Wednesday 17 November: Jacopo Tomatis (University of Torino), 'A cultural (and transnational) history of the canzone all'italiana'.
Wednesday 15 December: Samuel Llano (University of Manchester), 'Bedouins and Peasants: North African music, the folklore ideology and the European imagination'
Wednesday 19 January: Christina Richter-Ibáñez (University of Tübingen), 'Latin American songs transferred to the European stage: the case of La Foule'.
Wednesday 16 February: Marina Arias Salvado (Complutense University of Madrid), ''This is gonna last two summers': pachangueo, Latin American immigration and the assimilation of reggaeton in 2000s Spain'
Wednesday 16 March: Céline Pruvost (University of Picardie), title to be confirmed
2020–2021. 'Current Debates in European Popular Musics' online seminar series.
Thursday 15 October 2020 – 'The Soundtrack to Democracy and Dictatorship: Popular Music in Spain', Professor Duncan Wheeler (University of Leeds)
Thursday 19 November 2020 – 'Popular Music and Blackness in Europe', Dr Stuart Green (University of Leeds)
Thursday 17 December 2020 – 'Mylène Farmer: French Pop Diva', Dr Isabelle Marc (Complutense University of Madrid)
Thursday 21 January 2021 – 'Dalida: French Disco Queen', Dr Barbara Lebrun (University of Manchester)
Thursday 18 February 2021 – 'Reading the Popular Music Star as Intermedium: The Case of Mina, Italian Popular Music Diva', Rachel Haworth (University of Leeds)
Thursday 18 March 2021 – ''Latin' Gainsbourg and the Parisian Nightclub Scene', Sue Miller (Leeds Beckett University)
Thursday 15 April 2021 – 'Writing for Bloomsbury's 33 1/3 series: Édith Piaf's live album Récital 61', David Looseley (University of Leeds)
Thursday 20 May 2021 – 'Iberian Cantautoras: Elisa Serna and Teresa Rebull', Elia Romera Figueroa (Duke University)
Thursday 17 June 2021 – 'From Stereotype to Novelty? The Transnational Spread of Russian Popular Music', Marco Biasioli (University of Manchester)
November 2014 - Workshop: 'Continental Popular Music and Cultural Policies in Contemporary Britain', and Concert Featuring Pendentif. Organised by Isabelle Marc and chaired by David Platten. Funding came from University of Leeds's Ignite Fund and from Cultural Creative Industries Exchange.
The workshop aimed to bring together academics and representatives from French, Spanish and British cultural institutions in order to reflect on and assess the place occupied by continental popular music in various contemporary British musical scenes. In doing so, it also endeavoured to explore the role played by public and private bodies in the reception of popular music in contemporary Britain. After the workshop, and with the collaboration of Bureau Export in London, French pop band Pendentif performed at Mine (Leeds University Union). The concert was a golden opportunity to promote non-Anglophone popular culture and music within the university and beyond (numerous students of French from local schools attended), and to prove that collaboration between academia and the cultural industries is now not merely a possibility but key for many successful projects.
Interventions by participants in the round table discussion are now available online:
November 2014 - Duncan Wheeler was invited to the Carlos III University in Madrid to give a talk on popular music produced in Birmingham in the early-mid 1980s, paying particular attention to the rise and importance on the video-clip in this era.
February 2014 - The city of Leeds was proud to host a visit by Spanish hip-hop artist El Chojín to give a public talk at Leeds Central Library, to speak to local school students about racism and rap in Spain, and to collaborate with staff and students of Spanish, Portuguese and Latin American Studies at the University. During his visit, El Chojín was interviewed on Leeds Student Radio, where he was able speak at length about his music. Listen to the interview (in Spanish, with English interpretation).
June 2011 - The European Popular Musics International Symposium, University of Leeds, 13 June 2011.
The study of popular music continues to be an especially precarious terrain to negotiate due to its multi-semiotic nature. Musicology, ethnomusicology, sociology and communication studies have addressed popular music from their own perspectives. In turn, the modern-languages approach has yet to be defined and developed. The Symposium was intended to promote and facilitate discussion regarding different approaches to the study of popular musics in Europe, considered as an evolving multi-lingual and multi-cultural space.
The Symposium brought together scholars from a variety of backgrounds (musicologists, modern linguists, musicians and practitioners of cultural studies) interested in the musics which are produced and/or consumed in Europe.