Participant profiles
Gianfranco Cabiddu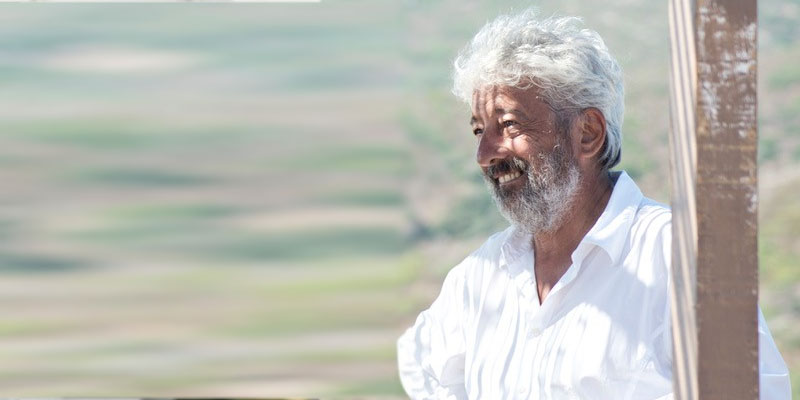 Gianfranco Cabiddu is an Italian film director and screenwriter. Born in 1953 in Sardinia, the island is his main source of inspiration and a recurring setting for his films. After graduating in ethnomusicology at the experimental arts university DAMS in Bologna, he worked as a sound technician and collaborated with key cinema and theatre artists.
In 1988, he wrote and directed his first feature film, Disamistade, a story of revenge and clashes among generations set in a rural Sardinian village in the second half of the twentieth century. For this film he was selected as one of best debut filmmakers at the David di Donatello Prizes. The film had among its consultants the writer and anthropologist Giulio Angioni, the poet Roberto Roversi and the singer-songwriter Claudio Lolli.
His second film was Il figlio di Bakunìn (Bakunìn's Son, 1997), based on the novel of the same title by the Sardinian writer Sergio Atzeni. Set in the mining region in the South of the island, it follows an anonymous interviewer who tries to collect fragments of memory surrounding the life of Tullio Saba, a miner and anarchist during Fascist times. In depicting the contradictory portrait of this hero in absentia, the film also sketches the evolution of Sardinian and Italian society over the twentieth century.
Gianfranco Cabiddu now comes to our university and the Leeds International Film Festival to present his latest work, La stoffa dei sogni (The Stuff of Dreams, 2016), a film that was awarded an accolade of prizes – among them, the David di Donatello for the best adapted screenplay and the Italian Golden Globe for best film of the year. The film was inspired by L'arte della commedia by Eduardo De Filippo, as well as by the writer's translation of The Tempest into ancient Neapolitan, and shot in the beautiful prison-island of Asinara in Sardinia. La stoffa dei sogni is interpreted by iconic Italian actors (Sergio Rubini, Ennio Fantastichini and Renato Carpentieri, and with a cameo by Luca De Filippo, the son of Eduardo, his last appearance on the silver screen) and well-known Sardinian figures (Fiorenzo Mattu, Jacopo Cullin and Giampaolo Loddo).
In 2017 he has co-directed, with Mario Tronco, Il Flauto Magico a Piazza Vittorio, a music film inspired by Mozart's Die Zauberflöte, interpreted by Fabrizio Bentivoglio, Petra Magoni and Orchestra di Piazza Vittorio.
Cabiddu's portfolio also includes a TV film, Disegno di sangue (2006), based on a short story by Marcello Fois and part of the RAI series Crimini, and a wide range of documentaries, mostly of ethno-anthropological interest or devoted to Sardinian and Italian music. Among them are Passaggi di tempo. Il viaggio di Sonos 'e memoria(2004), a visual logbook of Sonos 'e memoria (a concert-show by Gianfranco Cabiddu and Paolo Fresu, with jazz players and Sardinian ethnic musicians, and with screening of extracts from old footage material on Sardinia from the LUCE archives), and Faber in Sardegna (2012), an intimate portrait of the Italian singer-songwriter Fabrizio De André and of his relationship with the island.
Finally, Cabiddu has an important role as a cultural facilitator and a supporter of training for young film professionals. He is the founder and artistic director of the festival Creuza de Mà and co-director of Le isole del Cinema (Tavolara, Asinara, S.Pietro-Carloforte, La Maddalena), a series of festivals and workshops hosted in the four islands of Sardinia and devoted to filmmaking, acting, scriptwriting and writing of music for cinema.
For more details about Cabiddu (in Italian), click here.