Research project
Representing Postcolonial Disaster: Conflict, Consumption, Reconstruction
Start date: -
End date: -
Funder: Arts and Humanities Research Council
Primary investigator: Dr Anthony Carrigan
Co-investigators: Dr Shamira Meghani
External co-investigators: Melanie Hadida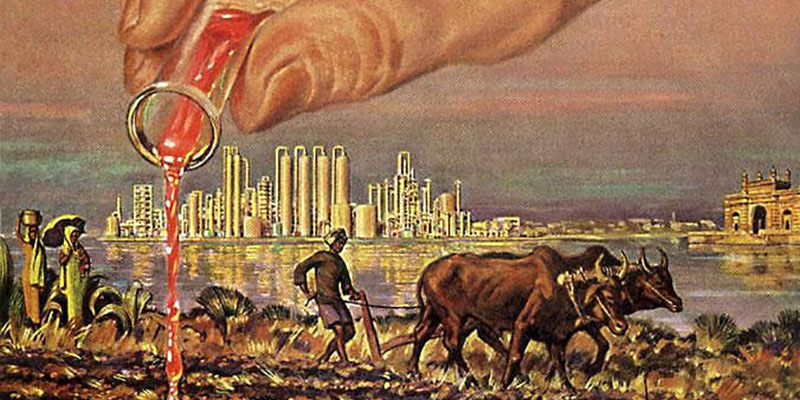 Description
Representing Postcolonial Disaster is a two-year research fellowship led by Dr Anthony Carrigan (School of English) and funded by the AHRC as part of its Care for the Futute theme. It looks at how postcolonial literature and films challenge clear-cut divisions between social and natural catastrophes, and disrupt linear notions of reconstruction in global contexts.
Key outcomes include a monograph, entitled Representing Postcolonial Disaster: Conflict, Consumption, Reconstruction; a short film in collaboration with Postcode Films; and a conference and series of public engagement activities in Nov–Dec 2014, entitled Reframing Disaster, which will commemorate the 10th anniversary of the South Asian Tsunami, the 20th anniversary of the Rwandan Genocide, and the 30th anniversary of the Bhopal Gas Disaster.
Project overview
From the South Asian Tsunami to the Haitian Earthquake, the last decade has witnessed a significant rise in the number of disasters worldwide. These have highlighted the challenges and vulnerabilities faced by communities in the face of environmental hazards, inspiring sustained reflection on global responsibilities for prevention and aid. This project positions recent disastrous events in historical perspective alongside a much broader array of post-World War II catastrophes – social and environmental, chronic and acute – which have taken a disproportionate toll on the world's poorest communities.
Its core argument is that effective disaster mitigation in global contexts depends on thinking through vulnerability in relation to colonial legacies and contemporary neocolonial practices. To show this, the project departs from conventional disaster research methods by addressing how postcolonial literature and film can add cultural and historical depth to understandings of catastrophe.
Publications and outputs
We are currently planning a conference and series of activities to take place before, during, and after our main commemoration event in December 2014. We are especially keen to establish links with third sector organisations that have shared interests in disaster mediation and recovery (charities, NGOs), and with local schools and community groups.
Please see our conference and events pages along with our blog for more information and opportunities to get involved, and feel free get in touch with either Dr Anthony Carrigan or Dr Shamira Meghani for further details. Please also visit our Reframing Disaster website, which will host educational resources and act as an archive for the conference and commemorative activities.
Commemorative Event Planning Meeting
Date: 14/3/2014 | Time: 1.00pm – 3.30pm
Initial planning meeting for thinking towards the major commemorative event to take place in Leeds in December 2014 that will coincide with the 10th anniversary of the South Asian Tsunami, the 20th anniversary of the Rwandan Genocide, and the 30th anniversary of the Bhopal Gas Disaster. The meeting will take place from 1pm-3.30pm on Friday 14th March (buffet lunch available from 1pm) at the University of Leeds in the School of English Alumni Room (10 Cavendish Road, LS2 9JT). The aim is to confirm participants, invite suggestions for activities and talks during the event, and consider ways to maximise its overall impact. Please get in contact with either Anthony or Shamira to reserve a place, or to discuss ideas more generally if you can't make the meeting.
Find out more about our conferences.
Blog
See our blog for more information and opportunities associated with this project.
Internships
We are currently advertising for two paid student internships to assist with the Reframing Disaster activities in Nov-Dec 2014. Find out more about these activities on our internship page.
Project website