Careers and employability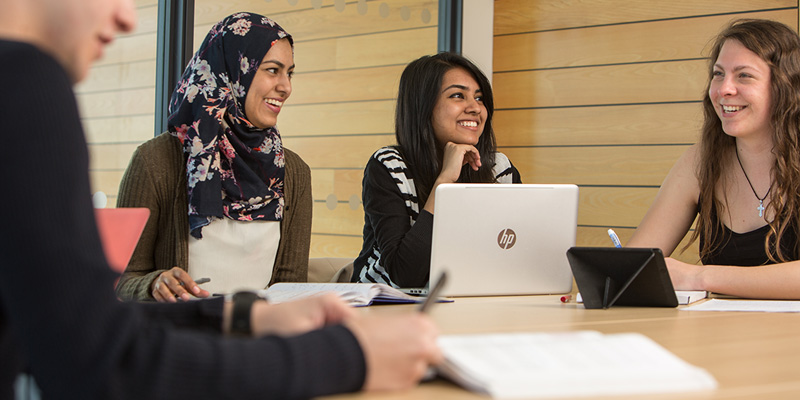 Our Masters courses allow you to deepen your subject knowledge while honing vital workplace skills. With the freedom to do extensive independent research and present your findings to others, you'll gain advanced skills in project management, communication, and critical thinking.
Whether you're looking to pursue further study, change career, or stand out in the competitive graduate job market, you'll receive expert support in applying the skills you've developed in your chosen career.
Viewing in China? Watch on Bilibili.
What do our graduates do?
Our Masters courses equip you with a high level of transferable skills, so you'll be prepared for a wide range of career paths. Our graduates have achieved great success in sectors as varied as education, publishing, law, journalism, the media, the creative arts, event management, and social work.
Many of our graduates choose to continue their education either here at Leeds or at other institutions. Our School is home to a thriving research student community and supervisors with an extensive range of specialisms, making it the ideal place to study for a PhD.
School opportunities
Our School offers many opportunities to gain skills and experience that will be valuable in your professional life. You can contribute to the work of our School with our paid internship, helping to develop our events, careers provision and more.
You can also support your fellow students by acting as a Student Representative for your course or the School, or get involved with organising the fortnightly student-led English Postgraduate Seminar.
This seminar is one of many across the Faculty at which you can present your work, allowing you to build your confidence and communication skills.
University opportunities
The University of Leeds has an excellent reputation with employers both nationally and internationally. As our student, you'll have access to a broad range of careers support including:
Lifelong Learning Centre
<iframe width="1280" height="720" src="https://www.youtube.com/embed/xinQLfWq-kY?list=PLPooB6Qr1ayF8gOA4XIpGAwXUYjNaYXfd" title="YouTube video player" frameborder="0" allow="accelerometer; autoplay; clipboard-write; encrypted-media; gyroscope; picture-in-picture" allowfullscreen></iframe>
The Lifelong Learning Centre provides support for mature and part-time learners across the University, including advice on how to apply to university and support throughout your studies.
Jack Hinckley
BA Theatre and Performance
Leeds was the only university I visited where the theatre facilities and learning spaces were at the heart of the campus, in a modern, airy purpose-built School which I think emphasises the importance it holds within the University.
View Profile