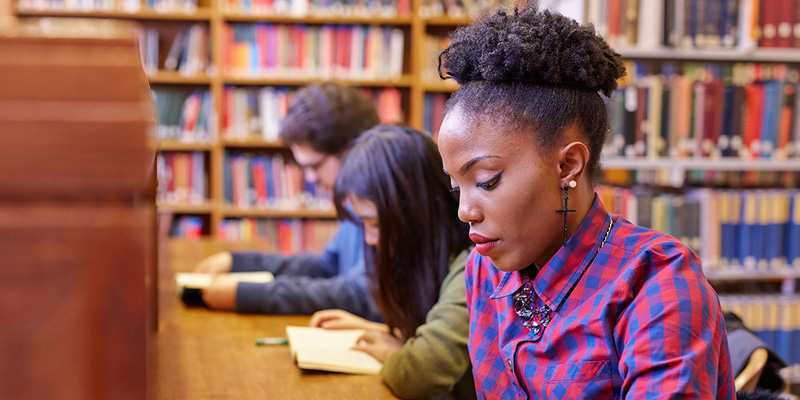 When you apply to study with us, you'll be asked to include a personal statement of around 500 words. Following these tips will help you to write a personal statement that demonstrates your knowledge, passion, and aspirations.
You can also find more information on entry requirements and how to apply on the course page of your chosen degree.
Be clear
Your statement is a great opportunity to let us see your personality and creativity, but it should also be clear, concise, and written in a conventional style. Remember to give particular attention to your spelling, grammar, and punctuation.
Show, don't tell
It's important that we understand the academic journey that led you to apply to study with us, but make sure that you show this progression instead of just describing it.
You should avoid biographical or extracurricular details unless they directly relate to your studies. Focus instead on your understanding and engagement with your chosen subject area, and use this to demonstrate how you've developed throughout your studies so far.
Why Leeds?
Make sure your statement goes into detail about why you want to study on your chosen course, and why you want to study at Leeds.
Does a particular module appeal to you, and if so why? Is our School strong in an area of personal interest? Are you attracted by the learning community here, and if so how would you contribute to it?
Ben Li
MA English Literature
I had reservations about becoming a postgraduate student and was anxious that it would be a fiercely competitive atmosphere. But I was pleasantly surprised to find that it was the complete opposite: everyone encourages and supports each other and I have formed a lot of strong friendships. The diversity and welcoming attitude of the student community here makes it a pleasure to be a part of.
View Profile