Careers and employability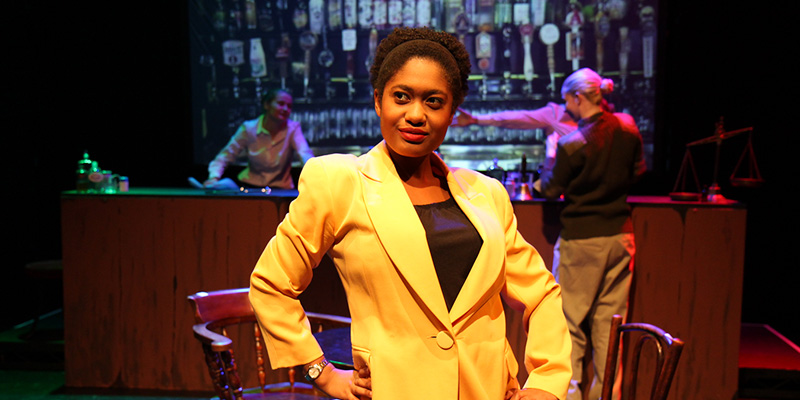 Our undergraduate courses produce thoughtful, articulate graduates with highly developed transferable skills such as communication, research, analysis, project management and critical thinking.
From your first day with us, you'll receive expert guidance on using the skills you've gained to succeed in your future career. On graduating, you'll be excellently prepared for work or further study.
Viewing in China? Watch on Bilibili.
What do our graduates do?
English degrees lend themselves to a wide range of career paths, and our graduates have gone on to great success in many different sectors, including journalism, publishing, theatre, law, marketing, the civil service, management consultancy, and charity work.
Many of our graduates go on to postgraduate study, either here at Leeds or elsewhere. We offer a range of Masters degrees that allow you to explore an area of interest in greater depth and enhance your graduate employability.
School opportunities
Within our School there are many opportunities to gain new skills and enhance your career prospects. We offer a number of paid internships that focus on specific areas such as careers or outreach and allow you to enhance your employability alongside your studies.
You can also support your fellow students as a Peer Mentor or represent them at course or School level by acting as a Student Representative.
If you're considering a teaching career, you'll also have the opportunity to gain valuable classroom experience through our optional module Students into Schools.
University opportunities
The University of Leeds has an excellent reputation with employers both in the UK and abroad, and offers a broad range of careers development opportunities including:
You can also take part in a work placement. Former placements have included:
Lifelong Learning Centre
<iframe width="1280" height="720" src="https://www.youtube.com/embed/xinQLfWq-kY?list=PLPooB6Qr1ayF8gOA4XIpGAwXUYjNaYXfd" title="YouTube video player" frameborder="0" allow="accelerometer; autoplay; clipboard-write; encrypted-media; gyroscope; picture-in-picture" allowfullscreen></iframe>
The Lifelong Learning Centre provides support for mature and part-time learners across the University, including advice on how to apply to university and support throughout your studies.
Jack Butler
BA English Language and Literature
Since graduating I've jumped into the wild world of publishing, first with an internship at HarperCollins UK. After seven months of working in editorial across a few of their imprints, I moved on to an independent publisher called Endeavour Press where I launched a science fiction and fantasy imprint for the company. Most recently I've taken a big step up as editor at Amazon Publishing.
View Profile