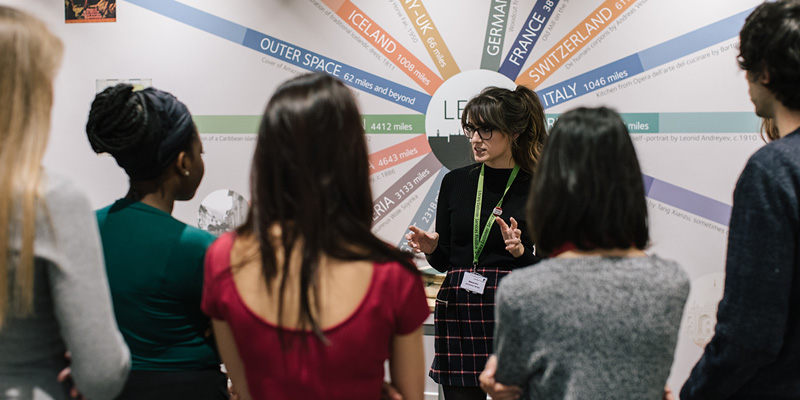 Work placements are a fantastic opportunity to gain confidence and commercial awareness before graduating. The University's Careers Centre has links with organisations across the UK and around the world, or can support you in approaching one of your choice.
English degrees prepare you for employment in a wide range of sectors, so work placements are a great way to identify your strengths and explore your career options. You'll also gain additional drive and focus that will benefit you in both studying and applying for graduate jobs.
Your work placement options range from a year in industry to short summer internships. If you choose to do a year-long placement you'll usually do this in your third year before returning to Leeds to complete your studies, which will increase the length of your degree.
There are also many opportunities within our School to gain transferable skills and experience, ranging from paid internships to our peer mentoring scheme.
Where do our students go?
In recent years, our students have undertaken work placements at a variety of organisations including:
Airbus
Disney Music Group
HBO
Leeds Mind
National Geographic
Marie Curie
Rossendale Holidays
Skipton Building Society
Walt Disney Company
Warner Bros.
Hannah Nolan
BA Classical Literature and English (Industrial)
Doing a work placement year has definitely given me a clearer idea of a career path for the future. It allowed me to see what aspects of the role I was good at, and what parts did not suit my skills and personality. It gave me a clear insight into the industry which means that my decisions regarding my career will now be much more informed.
View Profile