As a Leeds student you will have access to a wide range of facilities to support your studies. Our single-site campus is just a short walk from the city centre and is home to four libraries and a number of study spaces.
The School of English itself is situated on the edge of campus, close to libraries, study spaces and cafés. You're also likely to find that many of your seminars will take place in the School or at a nearby location on campus. Our School is also home to a print room with paper-making facilities, a bindery, a large selection of type, and several printing presses (two Victorian Albion, two Arab, and one galley).
Libraries
Leeds University Library is one of the UK's leading academic research libraries and offers a huge range of printed and digital materials, including Special Collections featuring rare books, manuscripts and art.
You'll be able to work with materials ranging from Shakespeare's First Folio and the Simon Armitage Archive to the Leeds Archive of Vernacular Culture and the Leeds Playhouse Collection.
Take a 360 tour of our libraries on campus.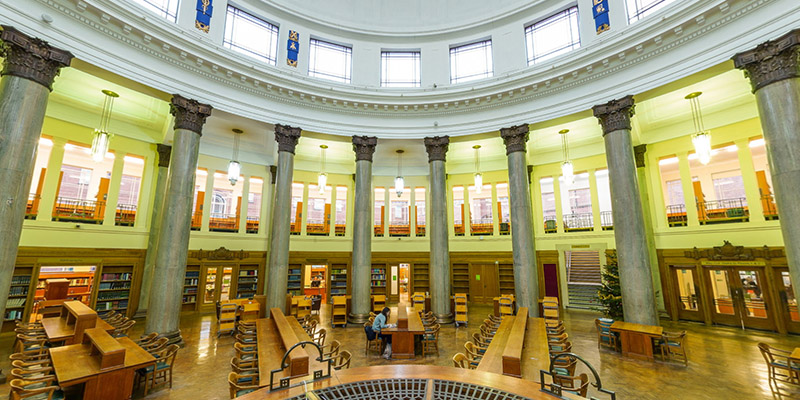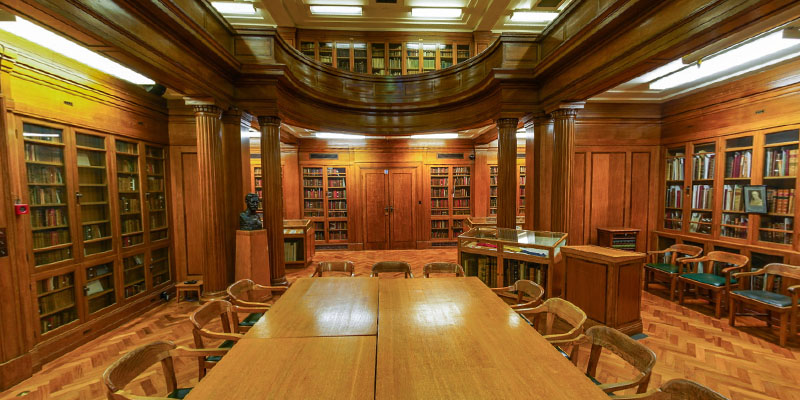 Postgraduate research hub
There are a number of study spaces available on campus as well as the postgraduate research hub which is a dedicated space for postgraduate students.
Located in the Edward Boyle Library, the postgraduate research hub offers:
space for individual and group work
bookable individual and group study rooms, with large LED screens
extra large study desks with wi-fi, individual lighting and power sockets – especially useful at writing-up stages of your research.
Computers and IT
As a postgraduate at Leeds, you'll have access to:
a wide range of standard and specialist software and services, providing access to all the research and industry-focused facilities you'll need
free high-speed wi-fi across campus
personalised content (like your timetable and library record) on your phone through the UniLeeds app
IT help and support through our webpages and from our service desk by phone, email or in person
teaching spaces with computer-supported classrooms
flexible learning environments for personal and group study.
We have invested over £2m in a state-of-the-art lecture capture and multimedia management system.
You'll be able to access video and audio recordings of many of your lectures through the University's Virtual Learning Environment (VLE). Through the VLE, you'll also be able to view announcements, get module information, take part in discussion boards and check your grades.
Learning languages
Boost your employment prospects, learn another language or develop your academic English through our Language Zone. It offers independent learning resources, English language courses, and English language and academic study skills support for international students through in-sessional classes and pre-sessional English language programmes.
At our Language Zone you'll find learning materials in more than 50 languages and expert support on hand. If you want to practise your conversation skills, we have activities to connect you with native speakers and other students learning languages.