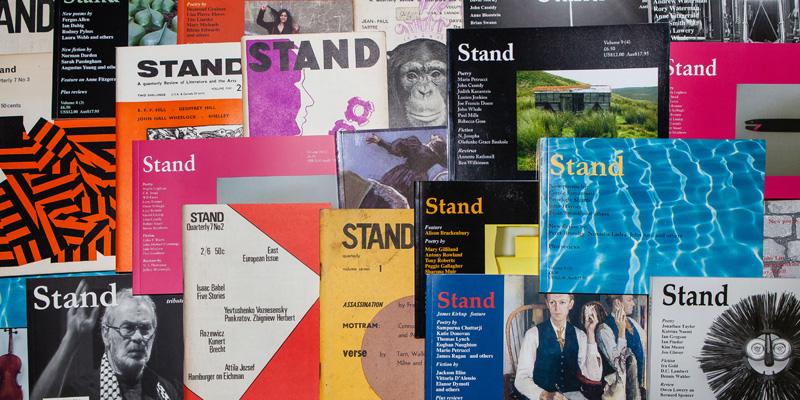 Our School houses the editorial offices of Stand magazine, which publishes poetry, creative prose, and criticism, and several of our staff members are involved in its production. You can learn about Stand's history in this Special Collections Research Spotlight.
We also publish Poetry and Audience and the James Joyce Broadsheet.
The Poetry Centre is a dynamic hub for research, teaching, and public engagement. Based in our School, the Centre brings together staff members from across the Faculty of Arts, Humanities and Cultures and draws on the University's strength and heritage in creative writing to create a unique creative environment.