Postcolonial research group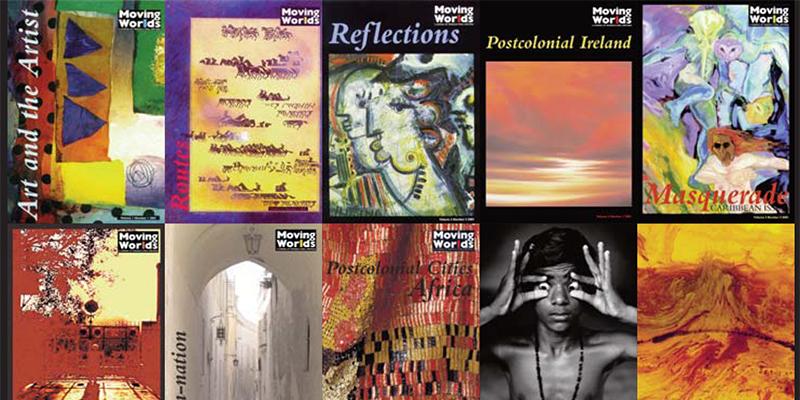 The Postcolonial Research Group (PRG) is an inclusive group of scholars, both established and emerging, whose work covers a wide range of topics relating to the globalised present as well as the colonial past.
The group is the latest iteration in a long and rich history of postcolonial studies at the University of Leeds, beginning with the establishment of Commonwealth literary studies in the 1960s. Two of Africa's most distinguished writers, the Nobel Prize-winning Nigerian playwright Wole Soyinka and the Kenyan novelist Ngugi wa Thiong'o, are alumni of the School. Every two years, the School holds a Ravenscroft Lecture in honour of Arthur Ravenscroft, one of the founders of Commonwealth literary studies. We also host Moving Worlds: A Journal of Transcultural Writings, one of the leading journals in the field, in conjunction with Nanyang Technological University in Singapore.
We have a vibrant community of postgraduate research students from across the world whose interests span cultural, historical and geographical contexts of the postcolonial field. We offer supervision across a broad range of specialisms and recent PhD projects have explored life writing after Empire, animist poetics in African literature and representations of ageing in Caribbean and Maori literary texts. Find out more about our postgraduate research offering on the research degree pages.
Research areas
Current endeavours by colleagues centre around overlapping interests including:
postcolonialism and environmentalism
stateless migrants
refugees and asylum
postcolonial perceptions of care
wellbeing and mental health
medical humanities
posthumanism
adoption, kinship and the transcultural
the psychologies of colonial and postcolonial governance.
We also work with research groups and across other disciplines, for which further support is on offer through the cross-disciplinary Institute for Colonial and Postcolonial Studies (ICPS).
Featured projects
Events
We currently hold two events per semester, which are primarily designed for its members but are open to all, including staff and students from elsewhere in the university, from other universities, and from other School-based research groups. These usually include an 'inward-facing' professionalization workshop, designed to provide insight into professional requirements and opportunities for Leeds-based postgraduate students and early-career researchers, and an 'outward-facing' workshop involving a visiting speaker.
We also liaise with cross-disciplinary centres such as the Leeds University Centre for African Studies (LUCAS), the Institute for Colonial and Postcolonial Studies (ICPS), and the Centre for World Literatures, and in conjunction with these and various regional and national bodies (e.g. the Northern Postcolonial Network [NPN] and the Postcolonial Studies Association [PSA]). We host workshops and conferences including, most recently, a December 2018 postgraduate/early-career-scholar conference 'After Empire: The Contested History of Decolonisation, Migration and Race in Modern Britain'.
Forthcoming activities in 2023-2024 include hosted talks by visiting speakers from Zimbabwe, Canada and the US.
Members
The following members of academic staff are involved in the Postcolonial Research Group.