Award winning engagement
Helping to tackle loneliness in intergenerational age groups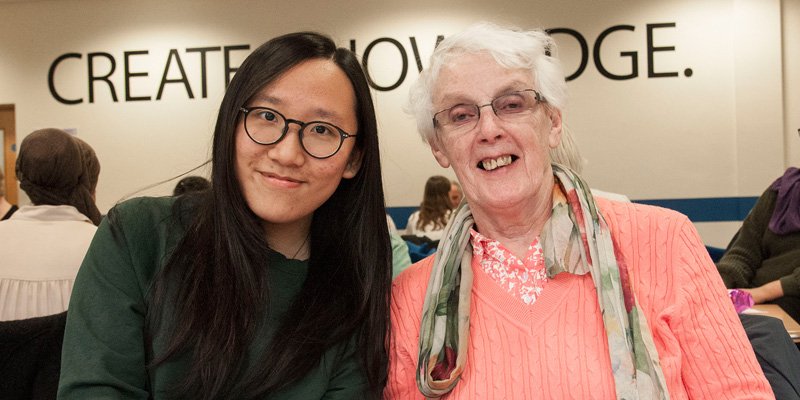 Writing Back
Writing Back
Writing Back is an award-winning letter writing project which pairs students with older residents across the Yorkshire region in order to help tackle loneliness and social isolation.
Loneliness is an issue for many elderly people, especially those with limited mobility; equally, many young people who attend university may experience homesickness or a desire to better connect with others.
Established by Dr Georgina Binnie in 2014, Writing Back aims to shed light on this issue and encourage cross-generational friendships by bringing together individuals from these two different demographics.
Find out about the awards we have won and find out how the project has benefited our students
More

on Impact
National recognition
Since its inception the Writing Back project has received national acclaim and the following awards:
Winner: Positive Partner in Society Award 2016-17 (University of Leeds)
Finalist: Individual-led Projects, Engage Awards 2016 (National Coordinating Centre for Public Engagement)
Winner: Making a World of Difference campaign grant 2016 (Footsteps Fund, University of Leeds)
Winner: Public Engagement Award (University of Leeds)
Winner: Leeds for Life Foundation Award 2015 (University of Leeds)