Our students' favourite places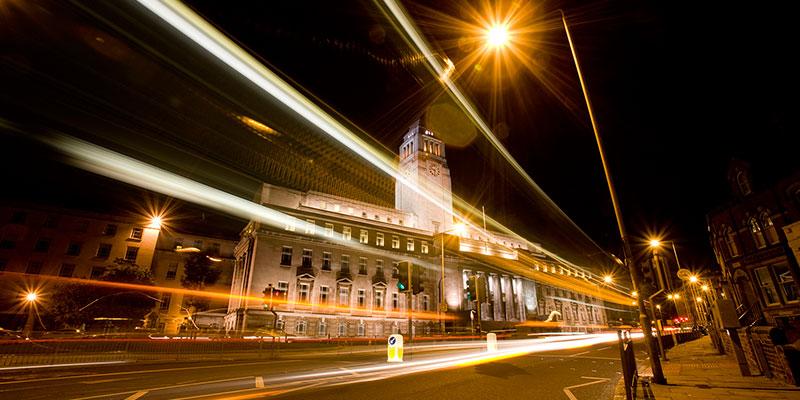 Our campus is located in the heart of Leeds City Centre, connecting you to a range of cultural networks and social opportunities.
What will you discover in Leeds? We asked some of our students to share their favourite places to visit.
1. Hyde Park Picture House
The UK's last gas-lit cinema is almost like a museum, allowing you step back in time and enjoy rare movies. It's also a venue for Leeds International Film Festival, which takes place every year with special rates for students.
I fell in love with Hyde Park Picture House after premiering one of my own films there. It is a cosy, independent, Edwardian cinema situated in the heart of Leeds' predominantly student neighbourhood.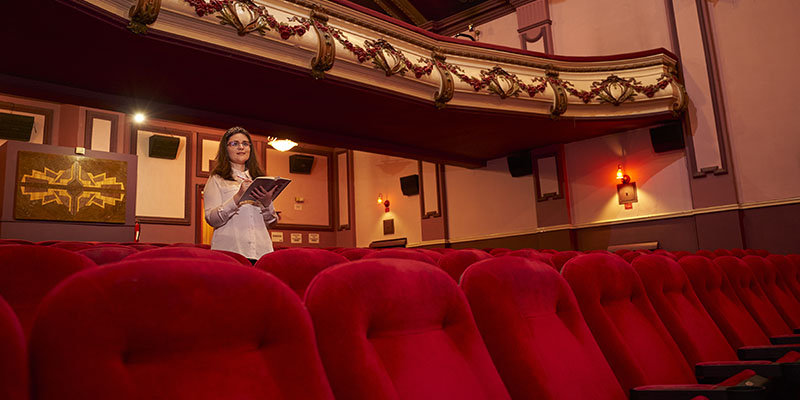 Hyde Park Picture House - the UK's last gas-lit cinema. Credit: HPPH.
The large but easily navigable railway station in the City Centre connects you to all the major cities in the UK, as well as providing links to the stunning countryside around our region. It's also been recently refurbished and features bars and shopping to see you on your way.
I do love the new Leeds Rail Station. When I am in it, I feel like I am ready for a new journey and I really like the piano inside it.
3. City Varieties Music Hall
This world-famous mini theatre is hidden in the centre of Leeds and is another throw-back to the Victorian age. Charlie Chaplin performed there, and it continues to bring in comedians, bands and drama from across the globe.
City Varieties Music Hall is one of my favourite places in the city! Volunteering there has been such a lovely experience, as it's a pleasure to spend time in such a beautiful old building.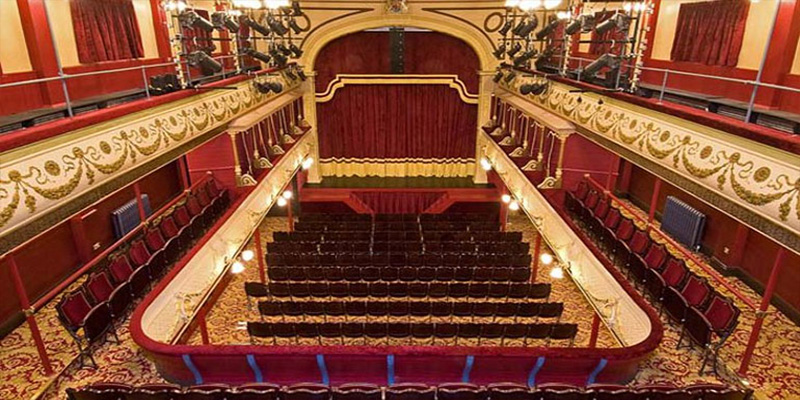 A word-famous stage where Charles Chaplin once performed. Credit: City Varieties.
4. Trinity Kitchen
Discover streetfood undercover within the impressive Trinity Shopping Centre. Trinity Kitchen has something for everyone and is great if you want to dine out on a budget.
Rola Wala in the Trinity Kitchen… Their Indian naan wraps are amazing. I love the lamb, but my partner is vegetarian, and the paneer and chickpea wraps are also very good.
5. Leeds Playhouse
The largest producing theatre in the North of England is home to a remarkable programme of performing arts. From Shakespeare to festivals of new work, the Playhouse is an essential visit for creative minds.
Leeds Playhouse offer student discounted tickets - sometimes as low as £5! - and they put on so many great shows, which I would recommend to anyone. Last summer, I saw about five shows in a month with my friends – so cheap and so worth it!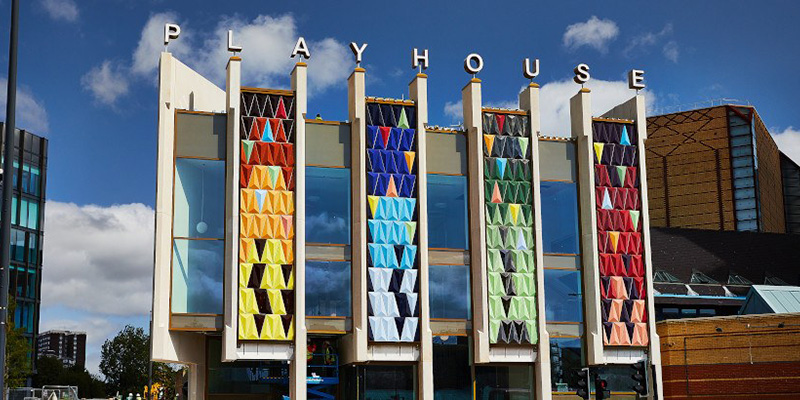 The all-new Leeds Playhouse in the City Centre. Credit: David Lindsey.
7. Wharf Chambers
This multi-use hub in the centre of Leeds is home to new music, modern art, progressive film, politics and discussion that brings together people from communities across the city.
It's one of the more interesting venues in Leeds, with a radical communal feel, and a very pleasant bar, too!
6. Hyde Park and Woodhouse Moor
Situated between the University campus and the centre of Leeds' student community in Headingley, this large green space is home to music festivals and fairs throughout the year, including the celebrated fireworks display on Guy Fawkes Night.
Summer days in Hyde Park and Woodhouse Moor are some of my favourite memories in Leeds. Everyone just relaxes on the grass enjoying the sun - you can't beat it!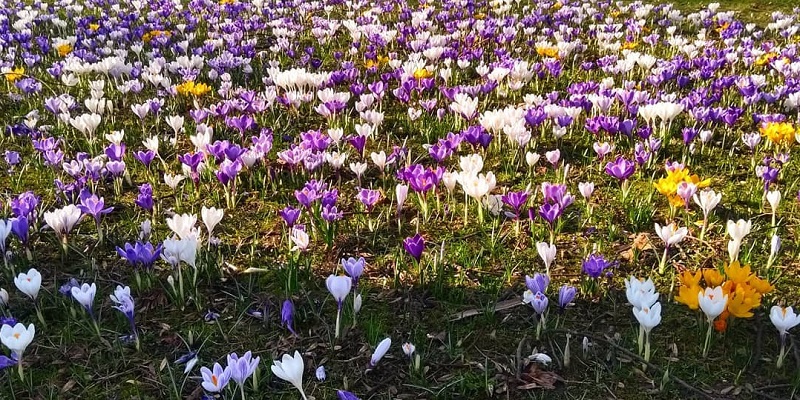 Springtime in Hyde Park, Leeds.
8. The Belgrave
Leeds City Centre has no shortage of bars, restaurants and music venues. The Belgrave combines all three and is a popular attraction for many of our students.
It's a really fun bar and has a rooftop terrace, so I always go there with friends in summer. They also do the best pizza slices.
9. Leeds Art Gallery
The city's Art Gallery is home to a range of art from classic to contemporary, and is free to enter. There's also a beautiful cafe decorated with stunning Turkish tiles, serving a fine collection of tea and cake.
I love the art gallery. If I ever have writer's block, the paintings and sculptures make me feel inspired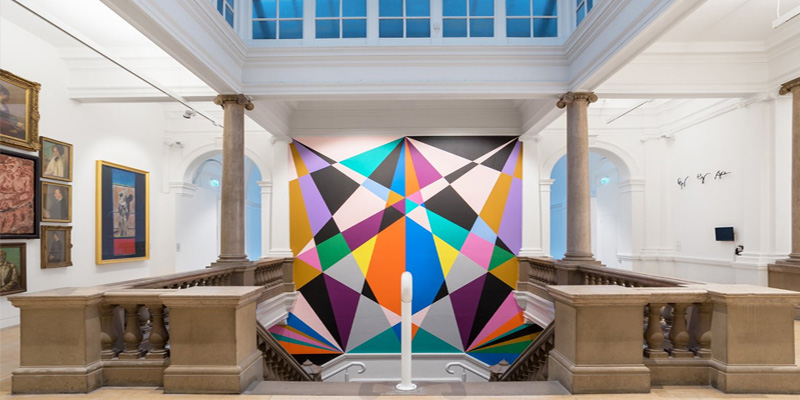 Founded in 1888, Leeds Art Gallery houses a world-class collection of 19th and 20th century British painting and sculpture.
10. The Domino Club
In the Grand Arcade is a secret jazz bar with a treasure of live music. But it's easily missed:
It's in the centre of town, and disguised as a barbershop. Once you enter, there's a door that leads you down a spiral staircase into an entirely different world. It's like a 1920s speakeasy and the live music is to die for.