Syed Sayeed ur Rahman
Course: PDES ( English Language and Literature Option)
Year of graduation: 1967
Please tell us a bit about yourself.
Having successfully completed BA Hons and MA in English at Patna University, India, I taught there as a college lecturer for two years. In 1964 I emigrated to Pakistan on an 'emergency certificate' (kind of a green card) and was immediately selected as an assistant lecturer in Department of English, University of Karachi, Pakistan. In 1966, I was selected as a British Council Scholar to study English Literature at the University of Leeds.
What made you want to study English Literature at the University of Leeds?
During my pre-school days, I developed a keen interest in English, which I learnt to read and write before reading or writing my native tongue. My father (a highly educated poet, critic and magistrate) noticed this. My mother wanted me to become a medical doctor.
But I opted to do BA Honours in English Literature, fully aware of the fact that a very small percentage of students were awarded honours in English Literature by Patna University. My father was very pleased when I obtained a good BA Honours in English. In fact, he wished that I, his youngest son, could carry on my higher studies in England. (His hopes were dashed when I was suddenly found consumptive and advised to discontinue my final year of MA English. That was a big emotional blow. Bed-ridden, I, however, kept in touch with my books, and as soon as I got better, I sat the exam and got a fairly good Masters in English in 1961. In 1963, my father expired, after fighting multiple illnesses.)
As mentioned earlier, I emigrated to Pakistan in 1964 and joined the department of English at Karachi University as an assistant lecturer. In 1966, The British Council offered me a scholarship to study English Literature and Language at Leeds University. I was more than glad to accept the offer for these reasons: this would enhance my knowledge, enable me to meet the native speakers of English, support my career, and last but not least, fulfill any deceased father's cherished wish.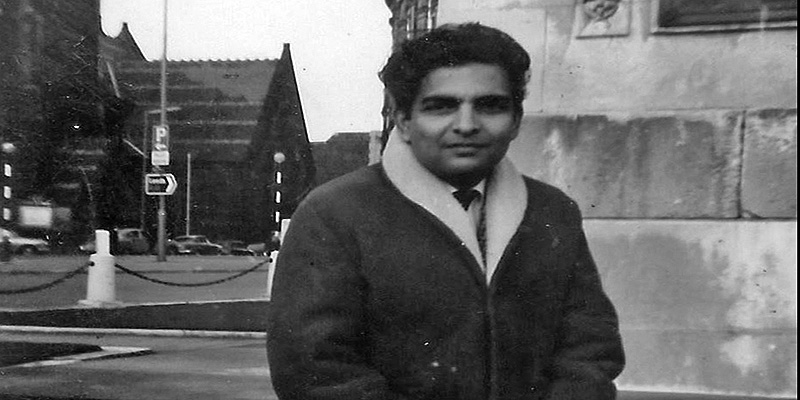 Sayeed's student experience at Leeds broadened and deepened his perspective.
Describe the aspects of the course that you enjoyed the most.
At the School of English, I thoroughly enjoyed attending lectures and tutorials, but I really loved to do a dissertation on John Keats, which was rated as "excellent" by the examiners. I was one of the three students selected by the British Council to visit Whitby, where I interacted with the Methodists and found them extremely caring.
I visited London, Manchester, Sheffield, Cambridge. At Leeds University Students Union, I met Jack Straw, who helped me beyond the call of duty - lodging me in his shared house for a couple of days. Later on, Jack Straw was elected to become a minister in PM Tony Blair's cabinet.
Another person I fondly remember is Geoffrey Spears Spink from Keighley. We became great friends. I visited him a couple of times. He introduced me to his relatives and friends. I attended his cousin Margret's wedding and as 'Best man' presented the wedding ring to the bride. Life at Bodington Hall was extremely comfortable and enjoyable.
Tell us about your life and career after graduation.
After graduation, I returned home loaded with fond memories of my stay in Leeds, which often make me feel nostalgic. I wish I could live on and settle down in England. I thought I would be able to re-visit UK for further studies.
Leicester University accepted me as a PhD student and renewed my admission for a number of years. I kept on applying for an overseas scholarship but the University of Karachi Admin passed me over, for their own reasons. To cut the long story short, I moved up gradually - through hard work from Assistant Professor to Associate Professor - and finally to Professor of English in 1995.
My stay at Leeds has certainly broadened and deepened my perspective. I love Leeds!