Research project
The Sheridan Project
Start date: 2016
End date: 2020
Funder: The Leverhulme Trust
Primary investigator: Professor Robert W Jones
Co-investigators: 01011138
External co-investigators: Prof Martyn J Powell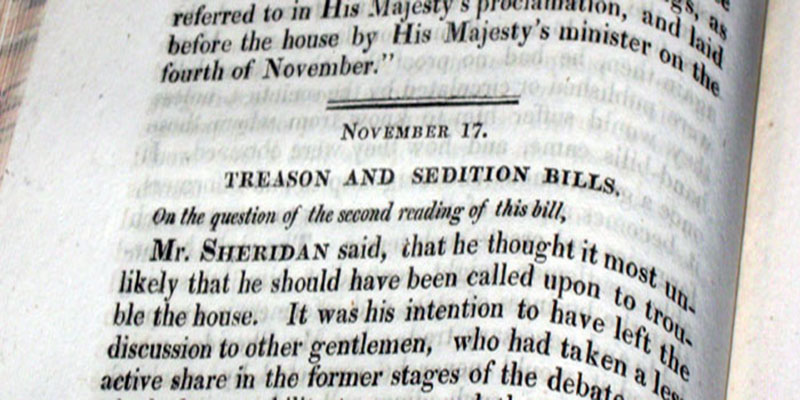 Description
2016 marks the 200th anniversary of the death of Richard Brinsley Sheridan (1751-1816). Although remembered as the author of The Rivals and The School for Scandal, Sheridan was a prominent member of parliament for nearly thirty years, twice serving in government.
Our project aims to reinvigorate historical, political and literary interest in Sheridan as a politician, writer, and orator. As part of the project we will be editing a new edition of Sheridan's speeches, the first attempted since 1816. We will also be encouraging public discussion of Sheridan, his legacy, and the history of parliament.
Follow us on Twitter at @SheridanProject
Publications and outputs
Our project aims to develop interest and involvement in Sheridan's life and political work within both the academic community and the general public. To this end a number of Sheridan-themed events will be organised and contributed to by the project staff, including conferences, workshops, and public talks in Leeds, London and Stafford.
Downloads
You can download the following podcasts for free below: