The IDEA Pod - Season 1 2019-20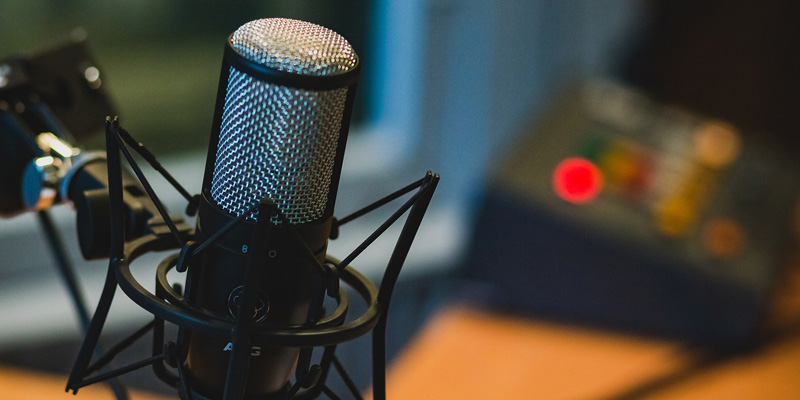 Season 1
Episode 1: The Coronavirus - The Ethics of Policy and Paranoia
In this episode we discuss the Coronavirus (COVID-19) outbreak, considering the political and social implications of the phenomenon.
We start with a brief commentary on the limits of liberalism and information manipulation to then see how that information manipulation can be affected (positively and negatively) by the use of big data.
Released 24 February 2020. Presented by Gabriela Arriagada Bruneau and Tadhg Ó Laoghaire.
Episode 2: Healthcare and key workers – What do we owe to them? Ethical worries and the Covid-19 crisis
After a pause in production, our podcast returns to discuss the peculiar moral circumstances that NHS workers have been put through this pandemic. We examine some worries about the role of the media in their portrayal as 'heroes', the 'special type of exploitation' they are subjected to and we expand the discussion to other key workers to raise questions about how we assign value to jobs, issues of distribution and finally how universal basic income could be a potential asset in the near future after the crisis.
Reference: Koltonski, D. (2018). Vocations, Exploitation, and Professions in a Market Economy. Social Theory and Practice, 44(3), 323-347. Retrieved May 5, 2020, from www.jstor.org/stable/44987071
Released 5 May 2020. Presented by Gabriela Arriagada Bruneau and Tadhg Ó Laoghaire.
Episode 3: Challenges and pitfalls of data privacy during the pandemic (Part 1)
In the first instalment of a two-part episode, we have a special guest, Andrew Dyson, managing partner for DLA Piper's Leeds office. Andrew is also Global Co-Chair of DLA Piper's Data Protection, Privacy and Security Group, Editorial Board Member for the Journal of Data Protection & Privacy, and Visiting Research Fellow in Applied Ethics at the IDEA Centre.
Gabriela and Andrew discuss two issues: 'teleworking' and coronavirus mobile apps. Their discussion reveals the importance of trust and transparency in a global scenario that brings around a state of vulnerability for workers, institutions and the general public. They also touch on the challenges of 'data illiteracy', distinguish what constitutes 'personal data', and question the potential trade-offs of privacy and effectiveness when implementing tracking applications.
Released 19 May 2020. Presented by Gabriela Arriagada Bruneau.
Episode 4: Challenges and pitfalls of data privacy during the pandemic (Part 2)
Gabriela continues her discussion with Andrew Dyson, with a particular focus on mobile apps and sensitive data during a pandemic:
"These episodes are very interesting because it highlights very clearly how ethical concerns are central to many technological challenges," explains Gabriela. "We are, more often than not, dealing with ethical decision-making, and this pandemic is showing us that asking ethical questions should be part of our working environment. Andrew shows how legal and ethical concerns overlap whilst giving his own opinion on the matter - a refreshing and insightful perspective from a cyber-security and data privacy expert."
Released 19 May 2020. Presented by Gabriela Arriagada Bruneau.
Episode 5: Love drugs and chemically enhanced break-ups: Vulnerability, trust, and love
The discussion of this episode is inspired by the book Love Drugs: The Chemical Future of Relationships by Brian D Earp and Julian Savulescu (January 2020), Stanford University Press.
As a guest for this episode, we talk to Postgraduate Researcher Sophie Goddard. Her research is focused on the philosophy of love, particularly on the sacrifices we make in loving relationships.
Sophie argues against the development of "anti-attachment drugs", a particular type of "break-up drug" based on the idea that vulnerability is a key element to our development as humans and, more specifically, as loving humans. Vulnerability gives rise to care, trust, and intimacy, core elements to establish a romantic relationship. Getting rid of it, or suppressing it by switching off our attachment capacity, might take away from us an essential part of our human nature.
Released 2 June 2020. Presented by Gabriela Arriagada Bruneau.
Episode 6: The performing arts - philosophical insights from an expert's view
In this episode, we talk to Rebecca Schorsch, lecturer at the Chicago College of Performing Arts at Roosevelt University. Her experience has taken her to teach master classes at different universities around the world, including the Royal Academy of Dramatic Art (RADA) in London.
Here we explore some of the philosophical insights that can be found in the performing arts, establishing a link between aesthetics experiences and ethics. We talk about aesthetic experiences as make-sensing tools, the possibilities of knowledge through performing arts and their way to 'express truths that can be otherwise unknowable', and their similarities and influences to moral experiences.
Released 17 June 2020. Presented by Gabriela Arriagada Bruneau.
Episode 7: The real trolley problems, the doctrine of double effect, and the Covid-19 pandemic
Join us for a discussion with Dr David Molyneux, medical doctor, medical ethics tutor and current postgraduate researcher at the University of Leeds. In this episode we introduce the thought experiment of the trolley problem and the doctrine of double effect to discuss three cases of 'real trolley problems' we have seen in the Covid-19 pandemic.
We explore the issues of delaying care for non-Covid-19 patients in attempts to minimize exposure to the virus, the strategy of herd immunity, and managing the potential deaths that come with realising lockdown.
Released 16 July 2020. Presented by Gabriela Arriagada Bruneau.
Episode 8: Needs and reflective equilibrium: possible solutions to the trolley problems in the Covid-19 pandemic
In this episode, we welcome Dr Andrew Stanners - hospital doctor and healthcare ethics teacher at the IDEA Centre. He is also a trustee for the UK Clinical Ethics Network.
This episode is a continuation of our previous discussion about real trolley problems, and we explore two possible solutions to the complexity of decision-making when we have to choose who gets treatment. Andrew presents an account for needs and another for reflective equilibrium as a way of confronting this issue.
Released 30 July 2020. Presented by Gabriela Arriagada Bruneau.