Engage with ethics
Study with confidence that ethics are fully integrated into your teaching.
Leadership and ethics in a time of crisis
Access a series of free online forums from the IDEA Centre, exploring the ethical implications of leadership during crisis.
Watch our webinars
Watch our webinars
Scroll down
Inter-Disciplinary Ethics Applied Centre Undergraduate
Undergraduate study
No matter what subject you study, engaging with ethical issues will be a central component of your learning.
Through our Ethics Theme Teams, our specialist staff work with staff and students to embed ethics into the teaching of a variety of undergraduate degrees including business, computing, engineering, environmental science, dentistry, and nanotechnology.
You may also have the opportunity to take some undergraduate modules from the Ethics, Religion and Law Discovery Theme or if you are studying a medicine or dentistry degree, you can apply for an intercalation year.
If you are looking for an ethics undergraduate degree, take a look at the University's coursefinder.
Lifelong Learning Centre
<iframe width="1280" height="720" src="https://www.youtube.com/embed/xinQLfWq-kY?list=PLPooB6Qr1ayF8gOA4XIpGAwXUYjNaYXfd" title="YouTube video player" frameborder="0" allow="accelerometer; autoplay; clipboard-write; encrypted-media; gyroscope; picture-in-picture" allowfullscreen></iframe>
The Lifelong Learning Centre provides support for mature and part-time learners across the University, including advice on how to apply to university and support throughout your studies.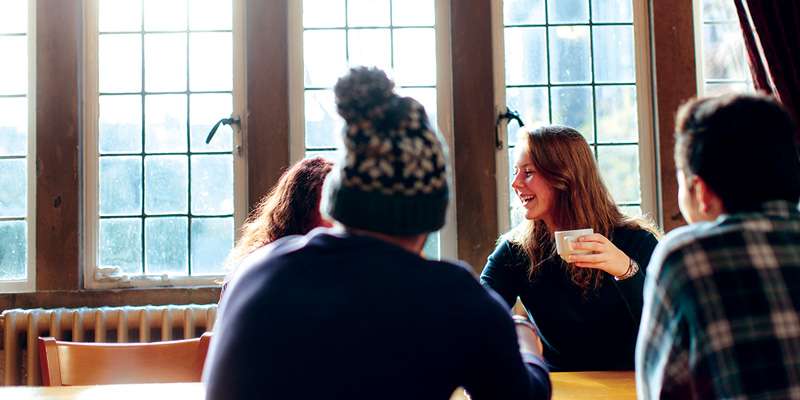 Discovery modules
As an undergraduate student at Leeds, you'll have the opportunity to study discovery modules. These allow you to broaden your learning by taking modules in other subject areas.
We offer several discovery modules as part of the Ethics, Religion and Law Discovery Theme, giving you the chance to explore ethical issues as part of your degree.
Intercalation year
You can study Biomedical and Healthcare Ethics, as an intercalation year.
This is a great opportunity to explore ethics as part of your undergraduate studies, while also gaining an additional qualification that will enhance your future careers prospects.