Careers and employability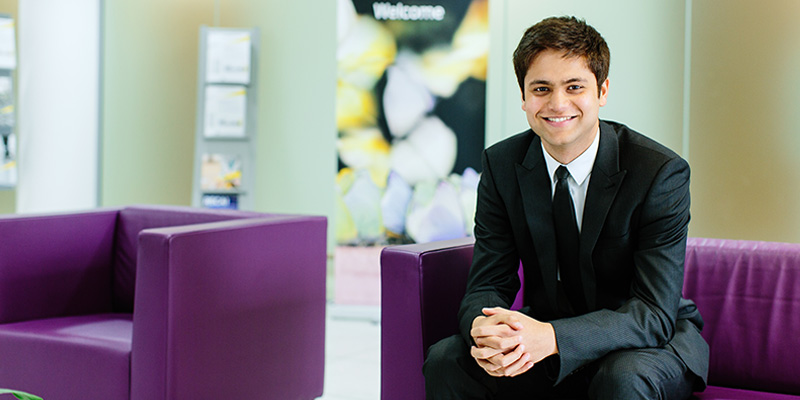 Whether you want to go further in your current career path, pursue a new one, or simply expand your knowledge of a highly topical subject area, we'll give you all the support you need to succeed.
In our complex modern world, ethics are more central than ever to our working lives. Our courses are designed to ensure that you can apply what you learn in a professional context. You'll consider how ethical issues relate to many different professions, and use real-world examples to demonstrate their contemporary relevance.
Our courses also equip you with a high level of transferable skills, helping you to thrive in a wide variety of careers. You'll improve your ability to communicate effectively, think critically, and construct an argument, and you'll receive expert guidance on applying these skills in the workplace.
What do our graduates do?
Our students come from, and go on to, a huge number of different sectors, including medicine, law, finance, and various public bodies.
Another popular choice for our graduates is to continue their studies either here at Leeds or a another institution. Our Centre has a vibrant research community of students from around the world and expert supervisors with a wide range of specialisms.
You can study for a PhD either on campus or by distance learning, allowing you to deepen your knowledge and enhance your employability from the place that best suits you.
Centre opportunities
You can contribute to the development of our Centre and the wider University by acting as one of our course representatives. This is a great opportunity to develop transferable skills such as communication, negotiation and teamwork
You'll be responsible for making the thoughts and needs of your fellow students heard by sitting on our Staff-Student Forum and Taught Student Education Committee, as well as acting as a point of contact between staff and students.
University opportunities
The University of Leeds has an excellent reputation with employers both in the UK and worldwide. As our student, you'll benefit from expert careers support, much of which can be accessed by distance leaners. Our services include: