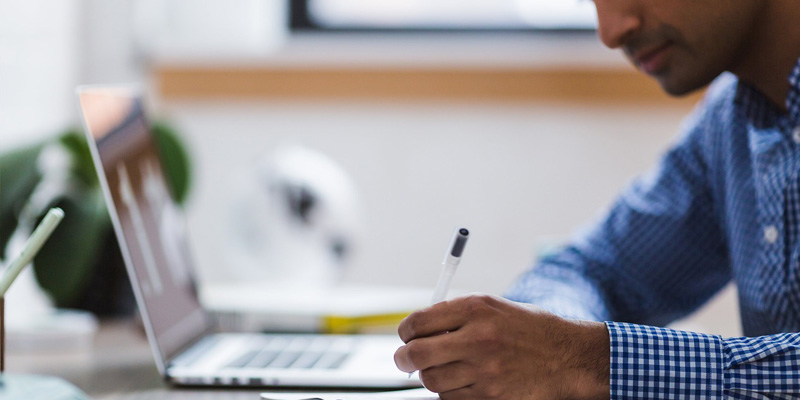 Online learning allows you to study at the place and time that best suits you. We have extensive experience in providing high quality online learning, and each year welcome students and professionals from around the world into our online learning community.
Flexible study
Our online learning courses are designed for maximum flexibility, allowing you to fit your studies around other commitments. There are no lectures or seminars that require you to be online at a certain time, so you can work through each module at your own pace.
You can access your learning materials, submit your assignments, and interact with your tutor and other students entirely online, enabling you to achieve a University of Leeds qualification from anywhere with an internet connection.
Interactive learning
You'll be able to interact with other online learning students on your course through online forums discussions and interactive webinars which are guided by your module tutors. This allows you to debate and share knowledge with students across the globe, giving you the chance to gain additional cultural perspectives on your studies.
Extensive resources
Our interactive course materials have been specially designed for online learning. Each module is taught through a combination of reading materials, supplements and exercises, all of which are easily accessible on the University's virtual learning environment, Minerva.
You'll also have access to a huge number of online books, journals and other resources through the University Library, which is one of the major academic research libraries in the UK.
Specialist support
You'll be assigned a personal tutor and a dissertation supervisor (if relevant for your course) who'll support you throughout your studies by email, phone and Skype. We also have dedicated Digital Education Specialists who can offer additional help and guidance.
The University provides extensive careers and employability support that can be accessed online including:
Our online courses
MA Applied and Professional Ethics (Online Learning)

MA Biomedical and Healthcare Ethics (Online Learning)
Kevin Layne
MA Applied and Professional Ethics (Online Learning)
My course was taught by online and I found the facilities first class. It was easy to navigate the system and find the right resources, and if there was a problem the staff always worked tirelessly to rectify the issue quickly and efficiently. The human and technology elements worked seamlessly to make the experience as straightforward as possible.
View Profile