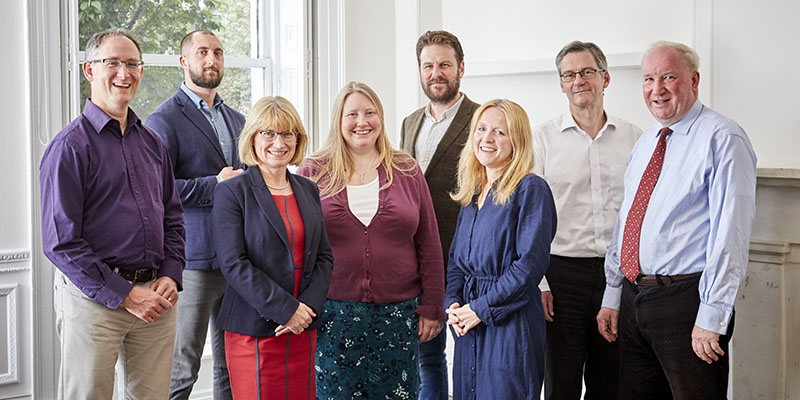 Dr Jim Baxter, Professional Ethics Consultancy Manager. Jim is a full-time ethics consultant and experienced project manager with over ten years' experience helping organisations and individuals to understand and apply in practice the core principles governing their work, as expressed in Codes of Ethics. He works on our ethical review and consultancy services, training/continuing professional development, and commissioned research. His work with organisations includes the Royal Academy of Engineering (RAEng), the Institution of Engineering and Technology (IET), the Institute and Faculty of Actuaries (IFoA), the Chartered Insurance Institute (CII), the Chartered Banker Institute and the Institute of Chartered Accountants in England and Wales (ICAEW), Banking Standards Board (BSB) and Commonwealth Secretariat. He has provided clarity, support and challenge to members, bringing Codes of Ethics to life and encouraging a practical, dynamic engagement with ethical principles and values.
Dr Sean Sinclair, Teaching Fellow and Consultant in Applied Ethics. He is interested in analysing public debates about policy issues, and in improving the quality of public debate. Specifically, he is interested in Argument Analysis as a tool for understanding the values that motivate and divide people on policy issues. He is also interested in professional ethics; specifically, how to teach professional trainees to think about difficult situations sensitively and intelligently by posing hard dilemmas where different principles come into conflict.
Dr Jamie Dow, Lecturer & Development Director. Jamie is Development Director for the Inter-Disciplinary Ethics Applied (IDEA) Centre, leading on large scale consulting projects. He has also been Principal Investigator, Leading Minds Research Project, since Sept 2014. Jamie's main research interest is how influence should be exercised by human beings on one another, and specifically on what kinds of expertise in persuasion are valuable to cultivate in oneself and others.
Dr Joshua Hobbs, Lecturer and Consultant in Applied Ethics. Josh combines lecturing with an outwards-facing consultancy role conducting commissioned ethics research and training for professional clients. He is primarily interested in the role of emotions in understanding our obligations to others, the apparent motivation gap facing cosmopolitan duties, and the legitimacy of nudge and strategies of 'sentimental education' as means to encourage moral action.
Dr Tom Hancocks. Lecturer and Consultant in Applied Ethics. Tom's time is divided between teaching, research and ethics consultancy for public and private sector organisations. His research is concerned with core problems at the intersection of ethics and the law. This includes issues of procedural justice in law and legal trials, political ethics, political legitimacy and the legitimacy of law-making, the concept of the rule of law and the problem of justifying legal punishment.
Dr Elizabeth Ellis, Lecturer and Consultant in Applied Ethics. Her particular topics of focus are the ethics of tax avoidance and the ethics of economic sanctions.