Continuing Professional Development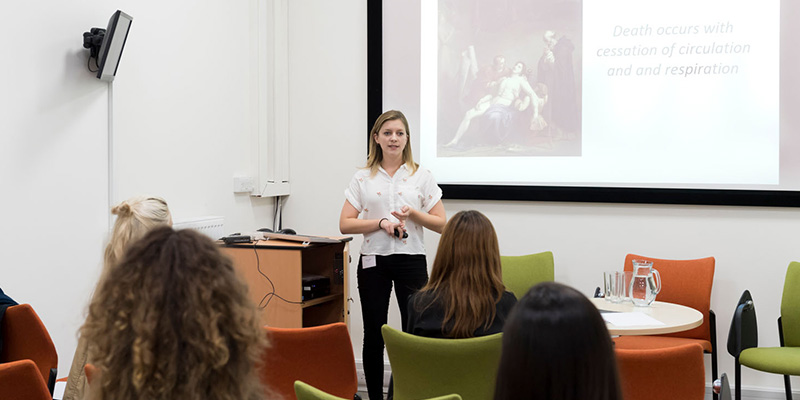 We help organisations develop ethics training materials to help trainees understand the relevant values. We specialise in situations where ethical behaviour requires a certain amount of judgment. We'll work for professional associations, or companies with codes of ethics, who realise that their codes can't be applied mechanistically: people need to apply judgment to determine whether a particular situation is ethically sensitive and how to handle it. We help such clients develop training materials to get people applying the relevant principles sensitively and intelligently.
For example, to develop discussion cases we'll work up dilemma situations where different principles come into conflict. We'll help trainees work out how to trade off those conflicting principles against each other. As a result, trainees get better at recognising ethically difficult situations and working out what to do. Trainees are then better able to recognise situations that might get them into trouble ethically and better able to deal with those situations.
Institute & Faculty of Actuaries
We have been delivering a Professionalism and Ethics course for the Institute & Faculty of Actuaries for around ten years. We have trained around 9000 student actuaries in that time. We were originally contracted to complete two related pieces of work with respect to the Actuarial Profession's Professional Skills Course for its members – firstly to develop it from a two-day to a one-day course, incorporating our experience in teaching professionalism and professional ethics; secondly to convert the one-day course into an online format.
We now co-facilitate the online course alongside members of the profession. The course helps actuaries to understand their code of ethics and what it implies for their work. The course covers:
Introduction to Professionalism. What is a profession? What is ethics? How is ethics relevant to actuaries?
The Actuaries' Code - Refresh knowledge of the Actuaries' Code and reflect on what it implies for certain situations.
Generic Case Studies - Students work on their own to answer questions about each case, and then work in groups to discuss one case per group.
Actuary in the Dock. Students watch a video involving a fictional actuary who finds himself facing a disciplinary panel, accused of professional misconduct. They then discuss the case with their group.
Q and A Discussion. Students posts questions about issues raised in the course, and facilitators answer. This often gets lively discussions, and a good flag for issues of concern that have not been adequately addressed.
Chartered Banker Institute
We developed a Professionalism & Ethics module for the Chartered Banker Diploma in 2018. The module consisted of six units:
Banking and Professionalism
Ethical Theories and Ethical Reasoning
Regulation and Legislation
Business Ethics
Leadership, Governance, Culture and Conduct
The Future of Banking: Artificial Intelligence and Sustainability.
The units involve pre-reading, followed by discussion, followed by written work. The units are engaging and interactive, with frequent reflective exercises and sense checks.
Royal Academy of Engineering (RAEng)
Ethics is central to engineering practice. For example, engineers must ensure their work is safe, minimising risks to people and the environment. We were asked by the RAEng to work with them to develop materials that would make their Statement of Ethical Principles a living reality in the lives of engineers throughout the profession. From that initial piece of work, our involvement has deepened, and we have been at the forefront of work to transform the ethical culture of the Engineering professions, alongside the professional bodies. For over 10 years we've been working in partnership with engineers, both at the University and nationally, to support the teaching of engineering ethics both within universities and as part of CPD within the workplace.
For example, we published Engineering Ethics in Practice, designed for engineers to reason through practical ethical examples and to explore how ethics relates to their own working lives. It comprises case studies drawn from real engineers' experience, bringing to life the Royal Academy's Statement of Ethical Principles.
The IDEA CETL team has produced an extremely useful set of case studies which illustrate the pertinence to engineering of the Royal Academy of Engineering and Engineering Council's Statement of Ethical Principles. These cases show that the principles can help in guiding the choices and decisions of practicing engineers, and are useful exercises for the engineer to work through to test their ethical reasoning and their application of the principles. Professional engineers at all stages of their career have found them thought provoking and important, especially in the education and training of young engineers.
Institution of Engineering and Technology
We deliver in-house, face-to-face ethics training on behalf of the IET, to help embed the code of ethics and help engineers understand its implications in various scenarios. Our training is specifically focused on the IET code of ethics and uses examples and discursive techniques to bring the principles in these codes to life.
We have also produced three online courses for the IET Academy: a general introduction to ethics for engineers, which is available in a 20-hour and a shorter 5-hour version, and a course on computing ethics.
Applied and Professional Ethics MA
The IDEA Centre also offers an MA in Applied and Professional Ethics. This allows our students to explore the ethical issues raised by different professional contexts, and discover how ethical principles can be applied to help us navigate our increasingly complex working environments.
This online distance learning course allows you to examine current issues, debates, and theories around the application of ethics in professional settings.
Using a blend of theory and real-life case studies, you'll gain a critical understanding of issues such as trust, integrity, privacy, consent and professional responsibility.