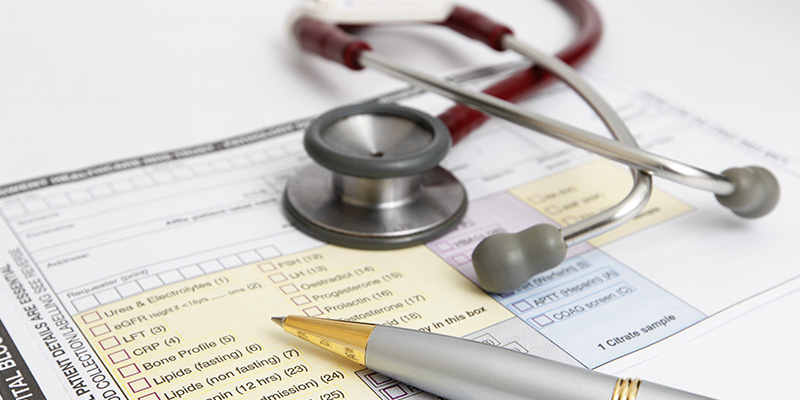 Our researchers frequently undertake commissioned research. We also offer a variety of consultancy services for businesses and professional bodies.
Real Integrity Research
This was a major research project to investigate how to define integrity and how to incorporate it into organisations. It was commissioned by the Institute for Chartered Accountants in England and Wales (ICAEW), in response to the banking crisis and MP expense scandals. Integrity is a much-desired feature of organisations and of the individuals they employ. But few people have a clear idea of what integrity means or how it should be understood separately from ethical behaviour more generally. We conducted an online survey with nearly 1,500 respondents, interviews with 94 employees in organisations of a wide range of sizes and types, and an investigation into the philosophical literature. From this, we elicited a set of practical insights and drew conclusions regarding the steps which organisations can take to promote or encourage integrity.
A full version of the report and a shorter 'briefing' can be found below:
Professionalism in Banking
In 2016, the Banking Standards Board (BSB) commissioned research on Professionalism in Banking, exploring the role of professional bodies and professional qualifications in the UK banking sector. The research was based on online surveys and one-to-one interviews with banks, building societies, professional bodies and other stakeholders. The report identified the role that banks and professional bodies could play in enhancing professionalism and promoting ethical behaviour in the sector. It identified five specific key challenges that need to be addressed for professionalism in banking to achieve its potential. The report received excellent feedback upon its launch, e.g. from Dame Colette Bowe, Chairman of the Banking Standards Board and Michael Cole-Fontayn, Executive Vice President and Chairman (EMEA), BNY Mellon.
[The Professionalism in Banking] report makes clear what needs to be done to strengthen professionalism in the sector. It will take collaboration and determination from all sides to tackle these challenges but the new accountability regimes present a unique opportunity for the industry and professional bodies to raise the bar on behaviour and improve outcomes for customers. We urge them to seize it.
Engineering ethics and professionalism
For over 10 years we've been working in partnership with engineers, both at the University and nationally, to support the teaching of engineering ethics within the higher education programmes of study, and as part of CPD within the workplace.
All degree programmes in the Faculty of Engineering at the University of Leeds now include a coherent thread of engineering ethics and professionalism running through them.
In partnership with the Royal Academy of Engineering, we are working to promote the role and value of engineering ethics within the profession and education.
Find out more about Engineering ethics and professionalism on the project site.
National Inquiry into Ethical Decision Making in the NHS
Working with Leeds University's Centre for Innovation in Health Management (CIHM), the IDEA Centre produced a National Inquiry into Ethical Decision Making in the NHS, which highlights the need for more resources to support ethical decision-making at a senior management level.
Based on semi-structured one-to-one interviews with NHS managers, the major output from this research is a checklist for ethical decision-making.
The Higher Education Funding Council for England (HEFCE)
In 2008 we carried out an ethical review of HEFCE, focusing on its published values, mission statement and code of conduct, and assessing its ability to meet its particular ethical challenges. By interviewing HEFCE's employees, we uncovered a picture of what life is like 'on the ground' for employees at different levels, assessed the extent to which employees had a shared understanding of the values and principles underlying their work, and how well-equipped they were to deal with ethical concerns.
"As Head of Internal Audit at HEFCE, I am acutely conscious that our ethical culture makes a significant contribution to both our reputation and the quality of our internal control environment. The existence of a positive ethical culture is also implicitly expected of us by our many stakeholders. Commissioning the Leeds IDEA team to assess this culture has proved invaluable. A professional, open, trusting, co-operative and flexible relationship was readily established between us, resulting in mutually beneficial outcomes. The work of the Leeds team was thorough. In particular, it made the significant connection between our role, both strategically and operationally, and theoretical ethical principles. The Board and Audit Committee have both been interested to see the results. The final report, which leave the Council with much to think about, has been well received by the Council overall." - Ian Gross, Head of Internal Audit, HEFCE.
Explore our projects for more details about our past and present research activity.
IDEA research centres
The IDEA Centre's academic research centres around eight broad themes, which each represent a variety of different interests. We also engage in inter-disciplinary research with other subject areas across the University:
Ethics of Artificial Intelligence and Big Data
Ethics and Climate Change
Ethics, Culture and Decision-Making
Healthcare Ethics
History of Ethics
Leadership Ethics, Persuasion and Public Reason
Moral Psychology
Professional Ethics