Doctor of Philosophy (PhD)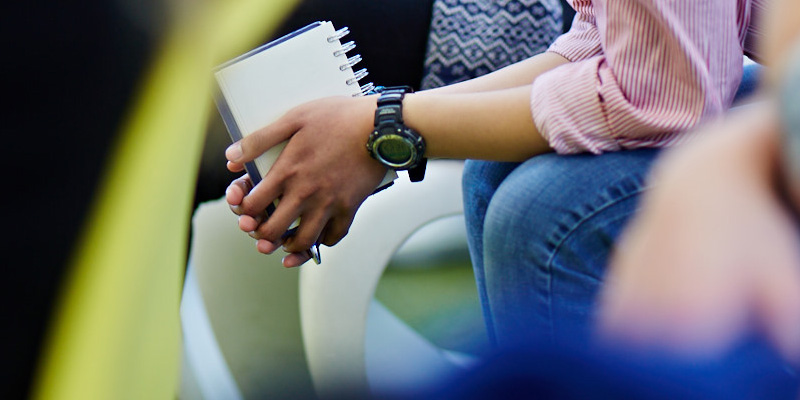 Studying for a PhD allows you to explore a subject that fascinates you in great depth, and make a meaningful contribution to your chosen field.
You'll complete an extensive independent research project on a topic of your choice and write a thesis of approximately 100,000 words.
Throughout, you'll receive expert guidance from a single supervisor or two co-supervisors who are actively researching in your area of interest.
You'll have the ability to pursue your interests while also developing an advanced skill set. On graduating, you'll be equipped to progress or enter a range of specialist career paths.
Structure
You'll begin your studies with a series of induction activities to prepare you for your research. You'll continue to have access to training and resources on academic skills throughout your degree.
At this time you'll also work closely with your supervisors to outline the structure and content of your project, as well as the process and schedule that you'll follow. This will help to ensure that your research is a significant, original contribution to your field that you'll be able to complete within the time available.
Your supervisors will continue to guide and support you throughout your degree. They'll give feedback, suggest resources, and help to shape your project as your research progresses.
You'll be enrolled as a provisional PhD student for your first 12 months (18 months part time). At the end of this period you'll undergo a process called your transfer, where you submit work for assessment and receive feedback on your progress. After this, you'll be enrolled as a full PhD student.
Once you've completed your thesis, you'll submit it for assessment. You'll then attend an oral examination called a viva voce, where a panel of expert examiners will ask you about your thesis and wider research.
This process means that you'll learn how to present your findings in both written and spoken form. It also helps to ensure that your work is original, comprehensive, and clearly situated within your field of study.
Usually, your viva examiners will ask you to make some minor or major changes to your thesis before they'll award your degree, and they might ask you to resubmit it for assessment. This is a great chance to make refinements to your work that are informed by expert feedback.
Duration
If you study full time, a PhD usually takes three years to complete. We also offer the option of studying part time, which means completing your PhD in five years instead.
You'll also have the option to spend an additional year writing up if needed, whether you're studying full time or part time.
Areas of supervision
Our research community has expertise in a wide range of specialisms, and is constantly responding to real-world developments. You can explore our research and view our staff members to learn how we can help you to pursue your interests.
We also work closely with other subject areas across the Faculty of Arts, Humanities and Cultures, and the wider University, to offer joint supervision. This gives you access to all the expertise you need to undertake interdisciplinary research.
PhD by online learning
We offer a PhD by online learning which is available to UK, EU and international applicants, allowing you gain an advanced degree from anywhere with internet access. You can study at the time and place that best suits you, and our part time options lets you study alongside work and other commitments.
For further information, please contact Dr Pammi Sinha, Head of the Graduate School.
Entry requirements
To study for a PhD with us we usually ask that you have a Masters degree. If you don't have a Masters degree but do have significant relevant industry experience please contact us to find out whether we can consider your application.
If English isn't your first language you'll also need an English language qualification; in the IELTS, for example, we ask for 6.5 overall with no less than 6.0 in each component.
We accept a range of alternative qualifications for both academic and English language qualifications. Contact us for more information.
Research degree applications include a detailed research proposal so you'll also need a well-defined idea of what you'd like to research.