Evidence Nyamadzawo
Course: MA Applied and Professional Ethics (Online Learning)
Year of graduation: 2019
Nationality: Zimbabwean
Why did you choose to study at the University of Leeds?
I chose to study at the University of Leeds because of its great reputation and tradition of excellence in research and teaching.
The MA in Applied and Professional Ethics offered by Inter-Disciplinary Ethics Applied Centre is the best programme of its kind and is excellently delivered by a world-renowned faculty.
What opportunities have you taken advantage of so far?
The online access to quality journals and books through the University of Leeds Library has enabled me to study even when I am travelling abroad.
Learning together with students from different parts of the world has enriched my learning experience and broadened my professional and social networks.
How do you think your experience will help you in your career?
Exposure to highly rated researchers with practical expertise has helped me gain insight into current ethical issues in various industries.
This has attracted many potential employers and research partners to my academic and professional profiles. I feel confident to handle real-life ethical issues presented to me in the professional organisations I am affiliated with.
What skills have you gained so far?
I have gained many useful skills including academic writing, critical thinking, team-work, debating, communication skills, and ethical research.
This MA programme has given me a critical understanding of moral philosophy and empowered me with versatile skills in great demand.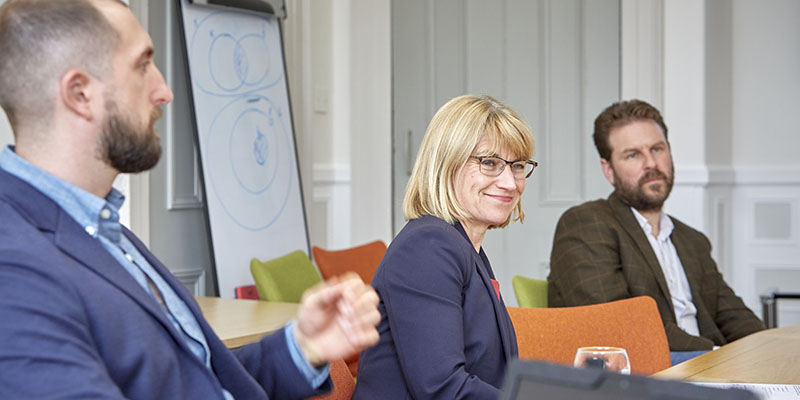 Have you worked closely with a particular tutor or member of staff?
I have worked closely with Dr Elizabeth Ellis for my dissertation, she provided me with wise guidance on my research. Professor Chris Megone and all the staff at IDEA Centre are always approachable and ready to support with learning and future academic development.
What do you think of the facilities?
The University of Leeds and the IDEA Centre offers world-class facilities for both on-campus and online learning.
The course makes great use of the latest technological innovations to improve the learning experience and interaction among students.
How do you think your degree will benefit your future career plans?
My professional future is bright. I have already given international conference presentations based on my dissertation and helped the professional societies I am affiliated with to restructure and institutionalise professional ethics as the next step in their development. The MA degree has increased my influence.
What advice would you give to someone who is considering studying your degree?
To anyone considering studying for this degree, I say the best time to enrol is now!
I will forever be grateful to the IDEA Centre and their partners for awarding me with a scholarship and providing me with quality tuition that has made me more effective in my professional activities.