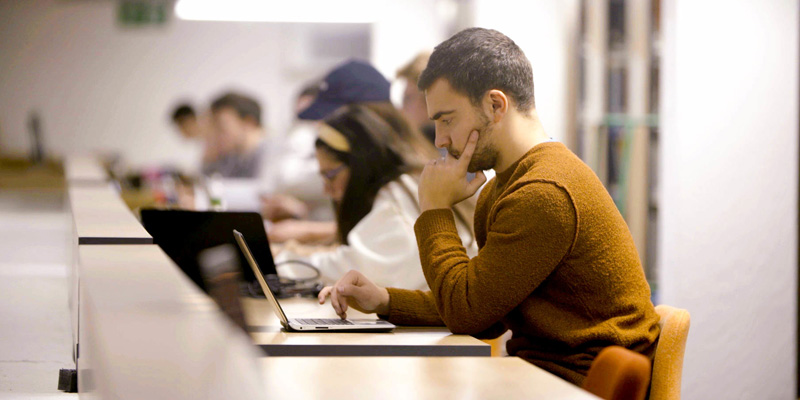 We offer a number of scholarships to help support you while you're studying with us, and will consider flexible fee payment options if you're studying part-time or through online learning. The application deadlines for funding are often earlier than the application deadlines for our courses, so you'll need to keep this in mind when applying.
Many funding opportunities ask you to submit a supporting statement with your application. This should focus on your relevant academic and professional achievements, and how your development would be supported by studying with us.
Biomedical and Healthcare Ethics Scholarships
Number available: 7
Value: up to £1,000 towards fees
UK, EU, and international students.
Applications to either MA or PGDip Biomedical and Healthcare Ethics, particularly current or former NHS staff (especially those with clinical roles)
Deadline 30th June 2022
Applied and Professional Ethics Scholarships
8 scholarships available for up to 75% of fees
Deadline 30th June 2022
Employer sponsorship
Many of our students receive financial support from their employers. Our courses focus on ethical issues in the workplace, and allow you to gain knowledge and skills that can benefit both you and your organisation.
You'll learn how to address a range of ethical issues, and have the opportunity to provide your organisation with valuable insights by assessing its ethics policy as one of your projects.
Postgraduate Masters Loan
If you are a UK or EU national and plan to start a full-time, part-time or online learning taught or research Masters course, you may be able to apply for a government-backed loan.
Leeds Masters scholarship
The Leeds Masters Scholarships encourage students from under-represented groups to embark on a postgraduate qualification. These are funded by the generous donations from our alumni through the University of Leeds Footsteps Fund.
Find out more about Leeds Masters Scholarships
Alumni Bursary
If you are a former student of the University of Leeds you may be eligible for a 10% alumni tuition fee bursary.
Sanctuary Scholarships
We are pleased to offer scholarships for forced migrants to the UK. The Sanctuary Scholarship is open to people who wish to study any undergraduate, postgraduate or research degree.
You can find out more about general financial support for postgraduates, including funding opportunities and scholarship provision, on the University's website.
Kate Skellington
MA Applied and Professional Ethics (Online Learning)
I regularly have to consider ethical practice in the collection and analysis of research data. I thought it would be interesting to engage with new material and new ways of thinking in ethics, to contrast with my training as a psychologist. The philosophical content of the course was a real attraction compared to other similar degrees on offer.
View Profile