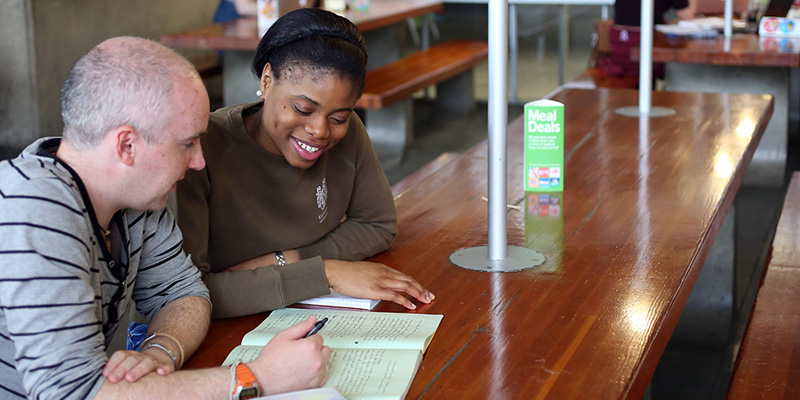 The Centre's major form of engagement is through International Writers at Leeds (IWAL), which began in 2012 as an ongoing programme of events with visiting writers from around the world, often accompanied by their translators and publishers. Readings are open to the public and take place either on the University campus or in venues such as Leeds Central Library or the Quaker Meeting Hall.
Recent speakers have included Mustapha Benfodil, El Chojín, Belén Gache, Robin Ouzman Hislop, Fiorenza Floraline Menini, Masatsugu Ono, Yousif M. Qasimeiyeh, Ulrike Almut Sandig, Marta Sanz, Lawrence Scott, Tomoka Shibasaki, Zoë Wicomb, and Zhang Xinxin. The Director of IWAL is Professor Duncan Wheeler.
The Centre also hosts the annual British Comparative Literature Association/ British Centre for Literary Translation John Dryden Competition. The Chair of the judges' panel is Dr Jacob Blakesley.
Research projects
Members of the Centre are currently involved in research on the following projects and in collaboration with the following centres within the University:
Centre for African Studies (LUCAS)
Institute for Colonial and Postcolonial Studies (ICPS)
Institute for Medieval Studies (IMS)
Leeds Centre for Dante Studies
Leeds Centre for New Chinese Writing
Legacies of War
Transnational Fantastic

Academic team
Explore our profiles for more information about our academic team.