Research project
Electrifying the Country House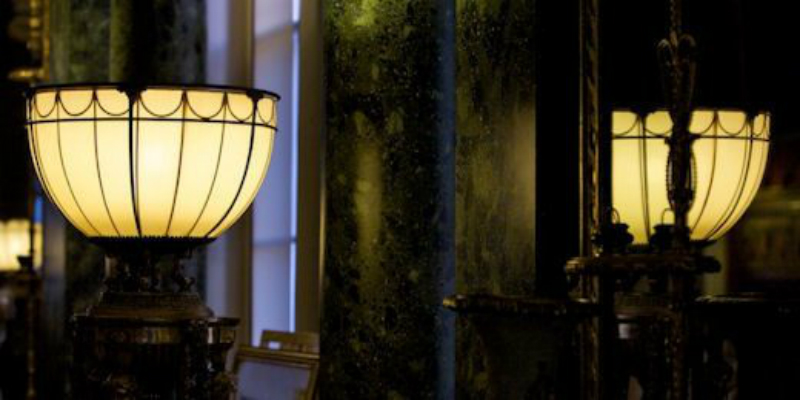 Description
Professor Graeme Gooday and Professor Abigail Harrison Moore began research on the social history of electrification with three partner houses, Cragside, Standen and Lotherton Hall. This was supported by supplementary research by Dr Michael Kay. This project resulted in the production of a number of educational visitor resources for the partner houses regarding their historic electrical technologies. These new resources included house trails, animations, video content, talks for house volunteers and the public, and an online interactive teaching resource for Key Stage Two pupils.
Electrifying the country house was originally funded by the Arts and Humanities Research Council between May 2015 and July 2016, the project worked in partnership with houses run by the National Trust and Leeds Museums and Galleries (Cragside, Standen and Lotherton Hall). The project has since received some additional funding from The Exchange, a network developed to nurture collaboration between academics and creative small to medium sized enterprises, which will allow Dr Michael Kay (School of Philosophy, Religion and History of Science) to work in collaboration with the Harewood House Trust.
Contact
[Dr Helen Graham] and [Professor Graeme Gooday].
Publications and outputs
Professor Gooday and Professor Harrison Moore have co-authored two publications on their research in this project:
'Decorative Electricity: Standen and the Aesthetics of New Lighting Technologies in the Nineteenth Century Home', Nineteenth-Century Contexts, 35:4, pg. 363-83 (2013)
'True Ornament? The Art and Industry of Electric Lighting in the Home, 1889-1902', Rebecca Wade, Gabriel Williams (eds.), Art versus Industry (Manchester University Press, 2015)
Project website