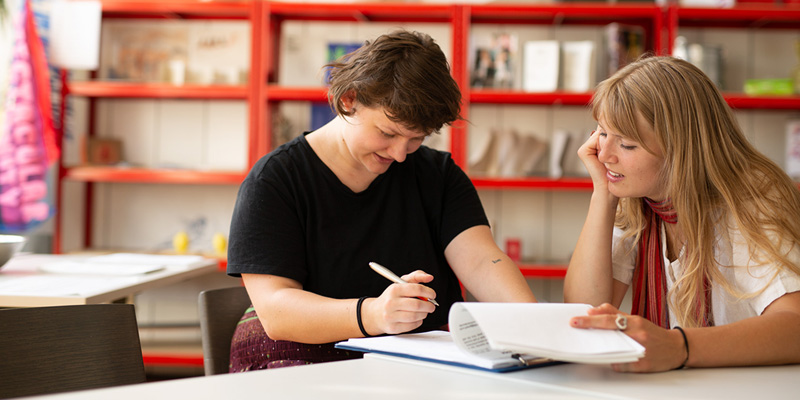 You'll have regular lectures, seminars and personal tutorials and attend workshops, studio sessions and supervision meetings. In addition, a substantial part of your time is taken up with developing your independent learning skills.
Research-led learning and teaching
As a member of the prestigious Russell Group of research-intensive universities, you'll get to share in the excitement of our research.
You'll be taught by academics working at the forefront of their fields and have opportunities to conduct your own research as undergraduate student through various schemes including Laidlaw Scholarships, the annual Undergraduate Research Conference and much more.
Independent learning
Although your tutors and lecturers are not with you during this time, such learning is tightly structured around your learning needs.
Independent learning includes time spent in the library, reading and planning for lectures and essays, working on projects and revising for exams. You also engage with Minerva. This is the digital hub for your modules. Here you access podcasts, virtual seminars, workbooks, additional reading and learning materials; you also find links to other useful information.
The University provides additional sessions and online tutorials via Skills@Library. Here you can work on your writing, presentation and research skills, but also improve, for example, your time management or numeracy.
Ready for the future
We want to encourage you to become curious, questioning and engaged thinkers, moving from school to being excellently prepared for life after graduation.
We want to think with you and support you to develop the skills that we know are sought after by all employers. Our graduates tell us that it was this that made the difference at interview.
For our fine art students, the final Degree Show offers many opportunities to develop fundraising, communication and curatorial experience.
All of our students benefit from researching and delivering a dissertation based on their own research interests and questions.