Student exhibitions and degree shows
Student work
Student work
All of our undergraduate students produce and create work throughout their degree.
Throughout the year, Fine Art students engage in solo and group projects, making use of the School's dedicated studios and a variety of other venues on campus and across the city. The Final Year BA Fine Art Degree Show usually takes place in June, across studio and shared spaces in the School of Fine Art, History of Art and Cultural Studies.
Cultural and Media Studies students and History of Art students are expected to produce a final year dissertation, an independent research project in a topic of particular interest to the student. See below for previous dissertation topics.
2023 BA Fine Art Degree Show
Can you let us in? showcases the work of 49 final year students on the BA Fine Art course. Website: canyouletusin.leeds.ac.uk Instagram: @canyouletusin
More

on 65177f1f0be42
More

on 0310
2022 BA Fine Art Degree Show
Sitting With It celebrates the work of 62 graduating BA Fine Art students through a range of contemporary art practices. Website: sittingwithit.leeds.ac.uk Instagram: @sittingwithit2022
More

on 65177f1f0ceaf
More

on Al4 5147
2021 BA Fine Art Degree Show
Independently created by 84 final year BA Fine Art students, Fickle Spaces welcomed the return of an in-person Degree Show. Here is a selection of work from the show. View more work at ficklespaces.leeds.ac.uk or on Instagram: ficklespaces
More

on 65177f1f0dd86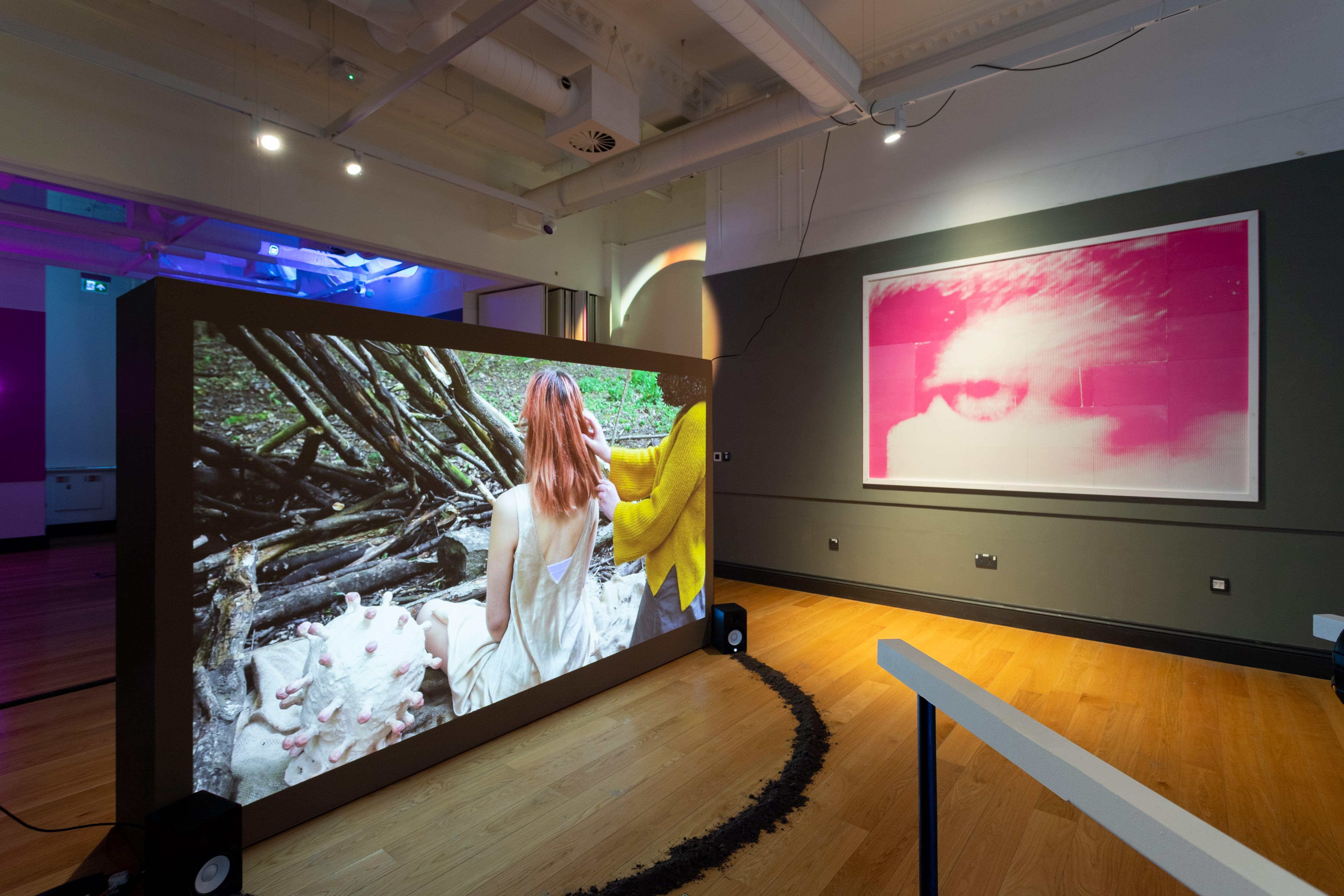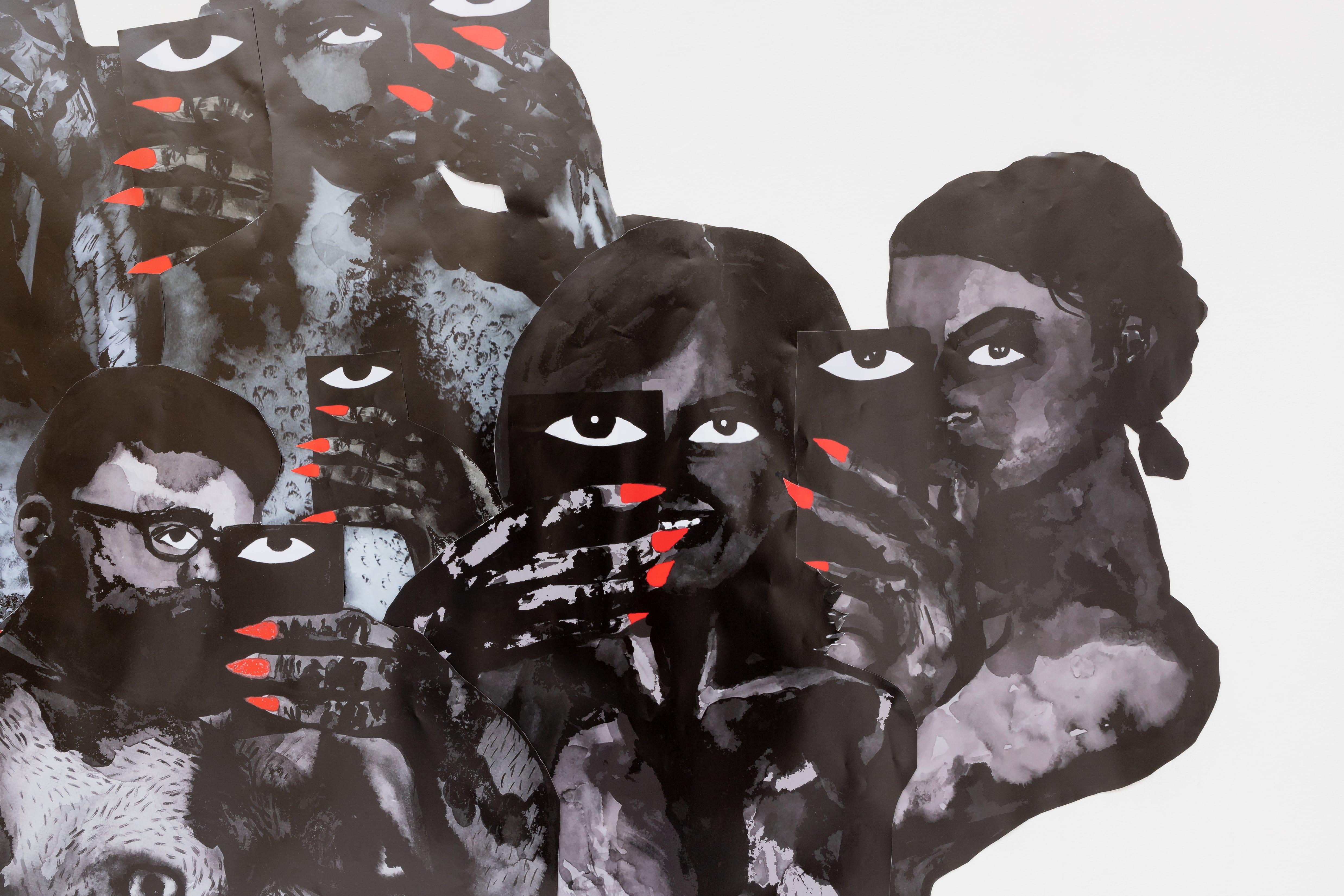 More

on Sofia Moore
2020 BA Fine Art Degree Show
In 2020, our students took to the internet to present Simmer, which included works from 63 artists. Here is a selection of work from the show. To view more work see Instagram and YouTube simmer.leeds
More

on 65177f1f0ee75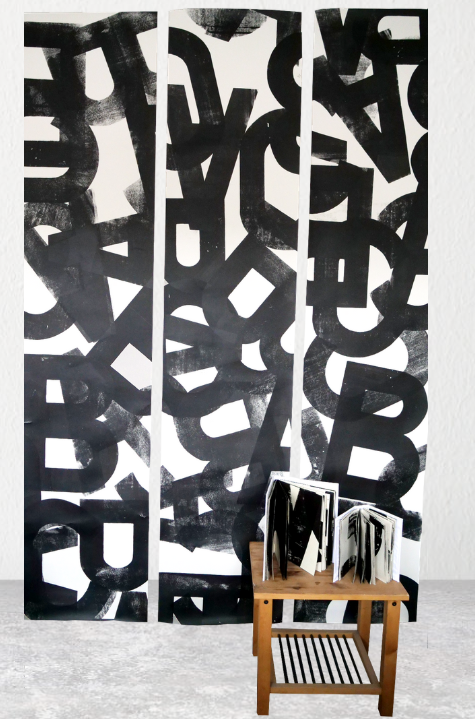 'Ascending, Barrelling, Cascading (2020) accompanied by 2 artist books: Components of the ABCs (2020) and Every Novel 1 (2020)' Screen print on paper, bound screen print on paper and bound woodblock print on paper, Ascending, Barrelling, Cascading: 3x 1.71 meters, Components of the ABCs: 298 x 32 x 224 mm, Every Novel 1: 220 x 53 x 152 mm
View the 2020 online exhibition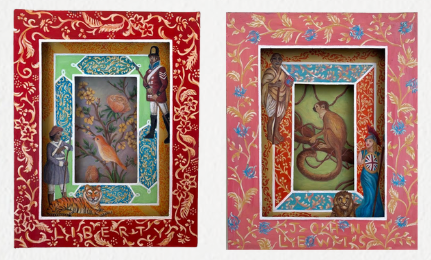 'Threads of Empire', oil on card, paper and wood, 42.5x27 cm.
'Grandpa', 'Mum', 'Nan and Gramps', 'Grandma' and 'Gramps', from the series 'Growing Conditions', digital collage of cyanotype print and archived photography.
View the 2020 online exhibition

Left: 'Shirley Heights to the Harbour - Away', oil on canvas, 32x40 cm
Right: 'Lake at Del Farm - Home', oil on canvas, 32x40cm
'On the Overground', digital illustration
'Humanity Reclaimed', reclaimed wood, clay, various reclaimed materials, 144x116x42cm
'Ashberry' 06.05.2020 Oil on round board (20 cm diameter)
'Amalgamation at 17:34:43', acrylic and exterior masonry on branches and fibreboard, 44x62.5x57.5x294 cm
'Here to stay' digital photographs, Lashings of Cream
'The Dark Continent is neither Dark nor Unexplorable', ink on paper, 21x29.7 cm each'
'The New Ritual', digital video, mask and gloves made from found fabrics and dyed with pomegranate, 02:09
More

on Ruby Richards
2019 BA Fine Art Degree Show
Cut the Mustard included works from artists across our BA Fine Art courses. Here is a selection of work from the show. View more work from the show on cutthemustard.leeds.ac.uk or on Instagram: cutthemustard19
More

on 65177f1f0fe19
D'arcy Darilmaz. Don't just stand there do something, 2019. Mixed media sculptures and video.
My work explores themes of digital memorialisation, physical monumentality, and interaction with public spaces. At the heart of my artistic practice is an interest in people; their connections with one another and the surrounding world.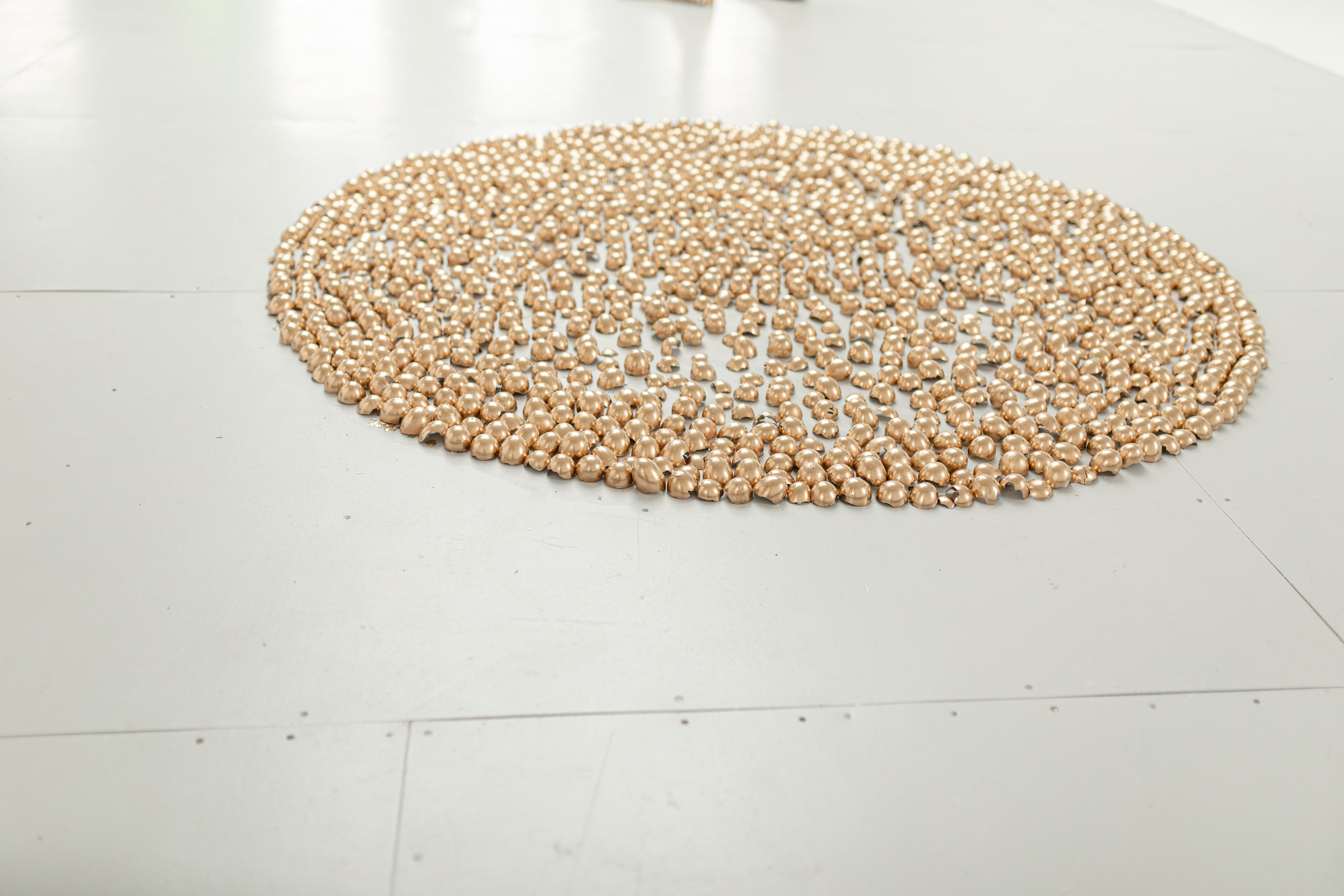 Christine Thomas, No, I just need more time, 2019, painted eggshells.
My practice has always had a nature of therapy and healing, the processes often have elements of healing and meditation, through repetition that encourages mindfulness and an opportunity to not think and let the material lead.
Ruby Lewis, Built in her own image, Apocryphal figure, 2019, steel strapping and wood.
Ruby Lewis's work responds to trauma as fragmentary and repetitive, and as self-voyeuristic; distancing the body from the consciousness.
Bella Marr, Number 11, 2019, oil and acrylic on canvas.
Largely drawn to abstract expressionist painting techniques, I use methods such as automatism and chance painting to extract subconscious forms. Closeness and intimacy are established, a connection between myself and the canvas, the subject matter establishing entirely from my subconscious.
Bella has also been selected for the 2019 FUAM graduate prize exhibition alongside Alex Oliver.
George Whittle. The Animation Machine, 2019. Wood, paper, foam, board.
The Animation Machine went through many stages before being finalised in the work shown in Cut The Mustard. The machine is based off the Victorian toy the zoetrope, which is how I started my testing of live animation by cutting slits at the top of a can and making an animation of a ball.
Anna Yates. Walking, 2019. Etchings.
My work explores journeys through nature and ways in which they can be conveyed to a viewer. I attempt to encapsulate walks I've been on by thoroughly documenting them in various forms and coalescing their many aspects in my practice.
Georgia Miller. Milking It (For All She's Worth). Video installation.
(floor sculptures) Daisy Crossley, Two Chairs and a Tablecloth, 2019, mixed media sculptural installation.
(paintings, left) Lisa Haslinger, Truth or False Collection and Nobody Was Here, 2019, acrylic on plywood.
(paintings, right) Verity Supple, Fictional Reality (Diptych), 2019, oil and acrylic on canvas.
(suspended sculpture) Poppy Tomkinson, Heatherley Place, 2019, mixed media sculpture.
Jesus is Coming, Look Busy, video, sculpture.
Using video and sculpture, Sarah Danaher explores the intersection of the internet, technology and religion, purveying the possibilities available to human touch.
The work highlights how people busy themselves, whether through work — scrolling through social media — or through devotion. Sculpture and installation accompany video work as an extension of the screen, through faux-stained glass created using resin.
Natural Habitats, 2019. Digital photography and mixed media.
Artist Joshua Marshall presents Natural Habitats created with digital photography and mixed media.
Zoe Buckberry. Daughters of Necessity, 2019. Mixed media textile installation.
My practice explores the idea of the womb as an interior space. I have taken inspiration from the historical medical diagnosis of female 'hysteria'; a condition supposedly caused by the 'wandering womb' travelling around the body. The word hysteria originates from the Greek word hystera meaning uterus or womb.
(Foreground) Isabelle Pead's Apeeling, 2019, installation, performance.
Isabelle Pead's work explores the positions women hold as transformative beings and their actions of unseen labour. Through performance, sculpture and audio visual elements, this body of work observes and elevates repetitive domestic actions, specifically through the practice of preparing food and ritualistic cooking within the gallery space.
(background) Bella Marr Blue large, 2019, acrylic on canvas; Not titled yet (Large Orange 1) and Not titled yet (Large Orange 2), 2019, Resin, oil, acrylic, glue on canvas.

Primarily a painter, my work looks at the physicality of paint, the intimacy between painter and canvas and the concept of breaking painting traditions. My work explores the accessibility to the abstract, through large scale paintings.
More

on Various artists
BA Fine Art Degree Shows
Take a look at the websites created by our students for previous final year Degree Shows.*
*Note, these links will take you to websites created by students and therefore the University of Leeds is not responsible for any content that is published on these sites.
Student dissertations
Cultural and Media Studies
Here are some examples of the dissertation titles submitted by our final-year students.
#MeToo: History repeating itself, or something new? An analysis of Netflix's Sex Education in relation to contemporary activism.

Fluid borders -- the Indigenous Sámi & their land in Europe's far north.

The Representation of Disability in the Yoga Media: How to Improve Inclusivity and Establish a Representative Website.

Reversing Commodification: Reconfiguring Feminism for the Contemporary World.

Detecting the Silent Crime of Motherhood in British Crime Dramas: A Close Analysis of Happy Valley's Catherine Cawood and Broadchurch's Ellie Miller

The Politics of Representation and Identification of Asian and Asian American Cultural Identity in Popular Music: The Case Study of 88rising.

Oh Femininity! Up Yours! British Punk women and their Subversions of 'Femininity': The Forgotten anarchists

The Commodification of Black Identities and Hip-hop in the Trainer Industry: From Run-DMC to Kanye West

Online Child Stars and 'Kidfluencers': Child Labour Themes in Social Media Marketing

The changing roles of producers and consumers in the global media discourse: An analysis of the luxury brand Chanel's culture and marketing strategy
History of Art
Here are some examples of the dissertation titles submitted by our final-year students.
Between two bodies: Harmony and the human spirit in Le Corbusier's architecture

Pan Yuliang – Modern 'Mistress': Deconstructing the prostitute myth

Representing "South Asian" Art in the UK: From the Festival of India, to the New North and South Network

Raunchy, Radical and Revolutionary: An Exploration of Obscenity in Russian Actionist Art (1990-2020)

The Disrupting Narratives of Francesca Woodman

My Garden's Boundaries are the Horizon: Queering History in Derek Jarman's Garden

Reassessing the interdisciplinary relationship between Edward Hopper and Film

Can a country house garden function as a successful museum? A critical analysis of Wrest Park, Bedfordshire, in the care of English Heritage

'We're in Business to Save the Home Planet': The Patagonia Paradox

An Investigation into the Visual Culture of AIDS

How to Win Funds and Influence People: Encouraging Donations Through Exhibition Design