Centre for Critical Materialist Studies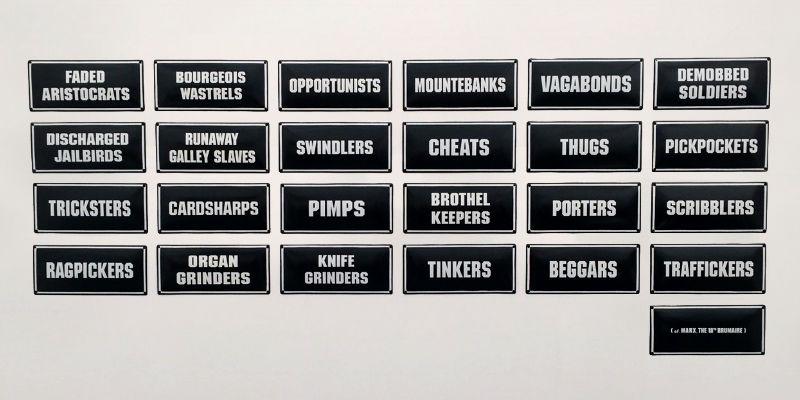 Initiated in 2015-16 as Critical researches into capitalism, its cultures, histories…, this series of workshops, seminars and reading groups focuses on exploring the cultures of capitalism.
We aim to bring together historical, historiographical and theoretical perspectives, with an eye not only to the social formation classically known as 'capitalism', but also to its prehistories and its possible 'post-histories'; to questions of value, capital, processes of capital subsumption; the interdependencies of capital and colonialism; the reshaping of spatial and temporal experience; and the revival of marxist-feminism.
The question of 'materialism' is addressed directly through our reading and working groups.
Academic team
Professor John Mowitt
Dr Gail Day
Dr Richard Checketts
More information
We invite those who wishes to join us in this collective endeavour to contact Gail Day: g.a.day@leeds.ac.uk.
Visit our profiles list to discover our people and expertise.
Image: Carmela Gross, EXTRAS, 25 enamelled metal signs (each 20cm x 45cm). Courtesy of the artist.