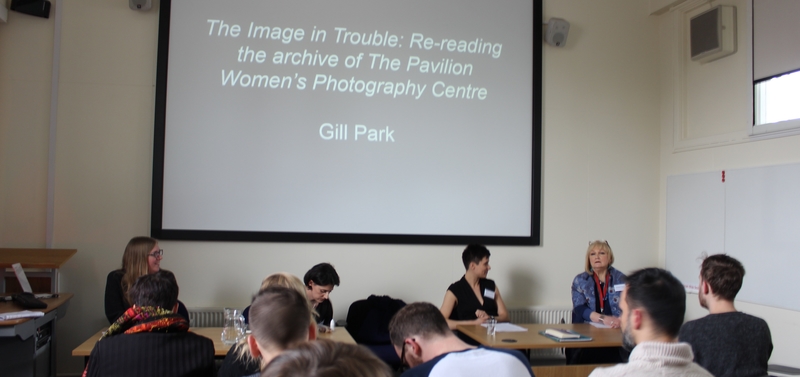 As a postgraduate researcher in the School of Fine Art, History of Art and Cultural Studies, you will have a range of opportunities and resources to support your studies. You will become an integral part of our School community where staff and students get to know one another and encourage each other in their intellectual journey.
As well as providing academic support, your wellbeing is important to us and a range of experts on campus will provide professional support when you need it.
School community
You are encouraged from the start to have a voice in the direction of our School. Our Director of Graduate Studies hosts regular opportunities for research students to have a forum to raise questions and influence developments.
Dedicated postgraduate research rooms provide an excellent setting for working with your fellow PhD students and enhance the sense of a supportive postgraduate research community. They have created a welcoming environment for many conversations that have led to seminars and conferences run by our doctoral students.
You''ll also have access to a common room shared with staff, where you can eat lunch, make a coffee and discuss your research with peers.
School events
We run a number of research events including conferences, workshops, work in progress sessions and symposia. Social events for all our students include film screenings and exhibition openings.
A programme of regular research seminars and salons offer a chance to discover the wider research culture within the School and postgraduate researchers have the opportunity to organise their own events.
Examples of previous events:
Practice-led fine art PhD students hold exhibitions, which offer an insight into their research-focused practice and opportunities for discussion.
A weekly newsletter will keep you informed of all our upcoming events, volunteer opportunities, talks, exhibitions and other activities.
Visiting Artists Talks
Visiting Artists Talks take place during term time and are open for all to attend. The talks are an integral part of our fine art programmes and an excellent opportunity to engage with national and international contemporary artists, art writers and curators.
Heritage Show + Tell
Heritage Show + Tell is a networking event organised by the Centre for Critical Studies in Museums, Galleries and Heritage.
You are welcome to join us for this engaging event, which includes community heritage groups, freelancers, museum professionals, archivists, students and academics. Many of our postgraduate researchers have risen to the challenge of talking about heritage in just three minutes, using this opportunity to showcase their research or related projects.
Leeds cultural and creative community
Studying and living in Leeds means that you'll have access to the vibrant arts culture of our city. Many of our PhD students are at the centre of local art collectives and organise events which anyone can access. You could, for example, get involved with the flourishing DIY art scene local to the University, participate in the artist-led reading group run by research students in the School or take part in the monthly Leeds Art Walk organised by Pavilion, which guides participants round exhibitions across the city.
Societies and clubs
Leeds University Union and the Language Zone provide opportunities for you to meet other students from across the University and take a break from your research, whether you want to join a club or society, attend a postgraduate film night, or meet up with a language exchange partner to practice a new language.
Library
There are four libraries across campus and the postgraduate research hub in the Edward Boyle Library has group and social spaces to encourage interdisciplinary discussion and collaboration, as well as plenty of individual study spaces.
You'll have access to the Library's researcher support programme which will show you how to make your research more visible, how to search for literature, issues around copyright for PhDs and much more.
Graduate School
The Faculty of Arts, Humanities and Cultures Graduate School will assist you with any specific queries you might have about your candidature; from funding payment and extensions, to training opportunities and graduation.
Leeds Doctoral College
The Doctoral College brings together all the support services available to you as a postgraduate researcher.
The Leeds Arts Humanities Research Institute (LAHRI)
Located at the heart of the University of Leeds campus, the Institute supports research in the arts and humanities across the Faculty.