Study your humanities degree at Leeds
Join a world top 100 university, study in the UK and graduate after one year.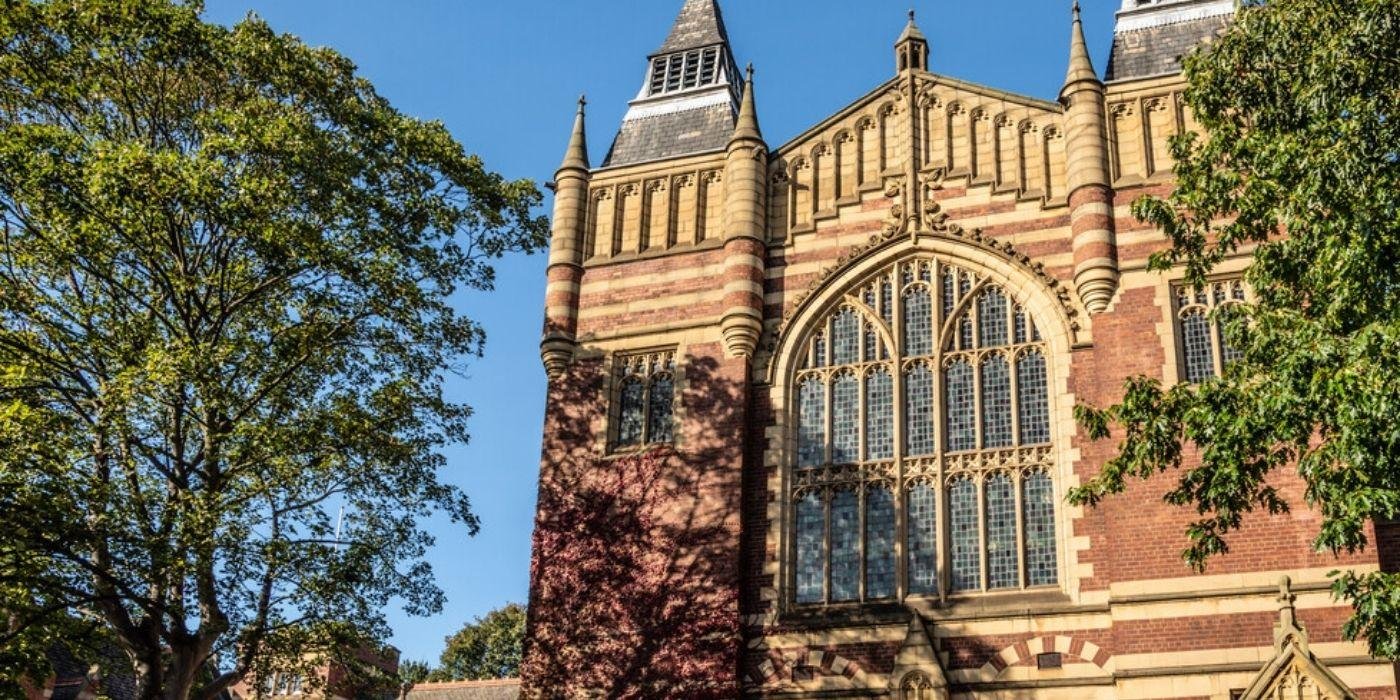 English
With Masters courses spanning many different specialisms, the School of English is the ideal place to take your studies further.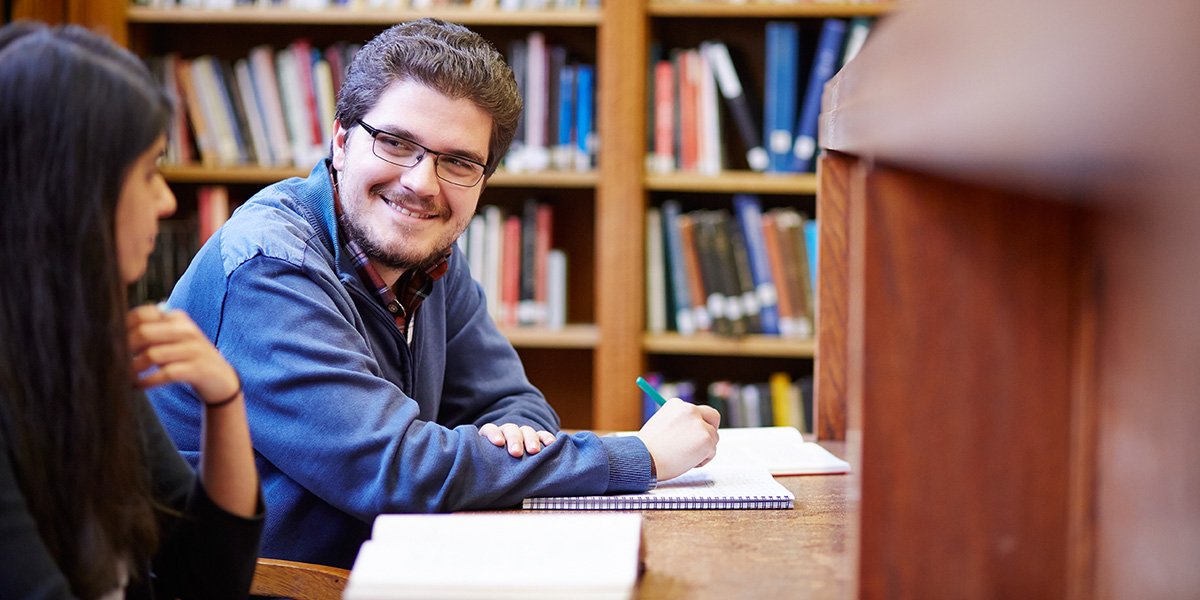 History
Explore a variety of historical topics and develop your own area of historical expertise with a Masters degree from the School of History.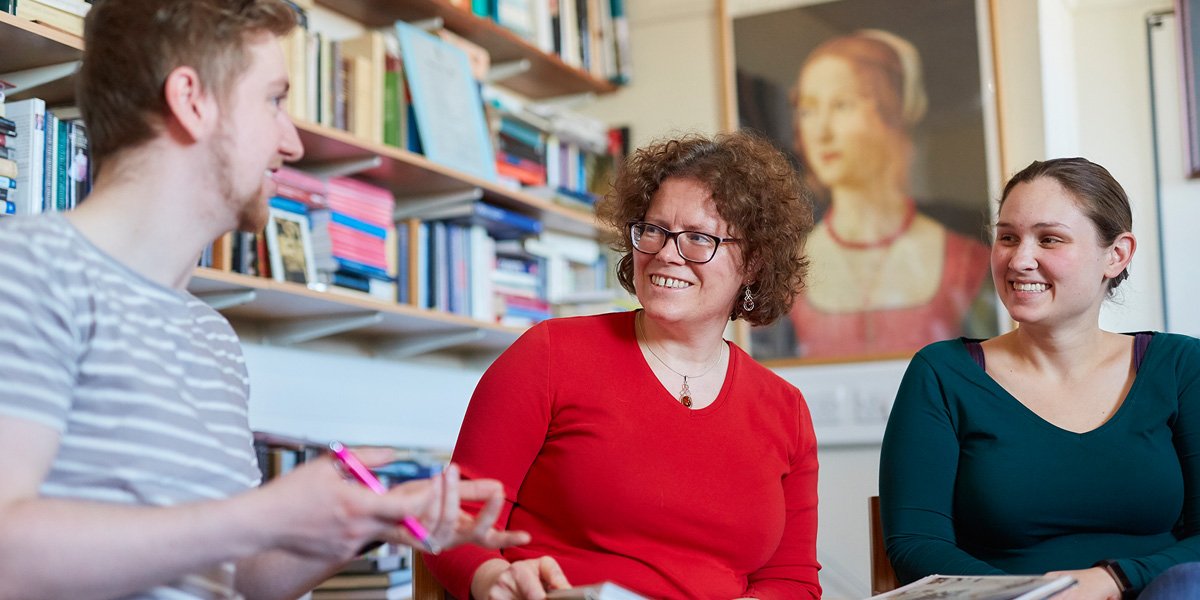 Philosophy, Religion and History of Science
Join a relaxed and friendly environment where staff and students from our different subjects learn from each other.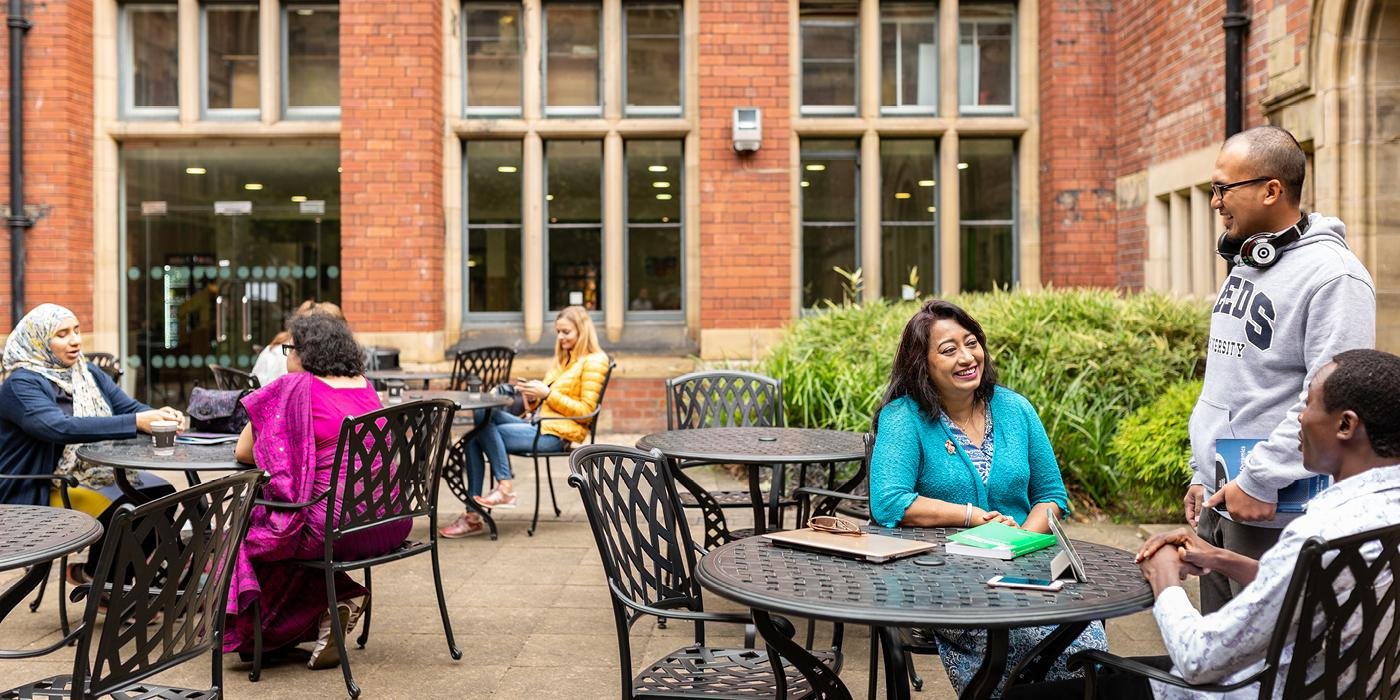 Scroll down
Faculty of Arts, Humanities and Cultures
Humanities degrees at Leeds
Postgraduate humanities degrees at Leeds
Our one-year Masters degrees encompass study, research and real-world application in a range of humanities subjects.
Deepen your subject knowledge while developing transferable skills that employers look for and be encouraged to contribute to the postgraduate community at Leeds, with opportunities in your School and across the University.
We have more than 12,000 international students from more than 130 countries, making our campus one of the most diverse and multicultural in the UK.
The University's Careers Service will offer careers support, access to professional development resources and employer recruitment events. Leeds is ranked 5th in the UK for graduate recruitment (Graduate Market in 2021, High Fliers Research).
Leeds city centre is a short walk from our campus and is home to an abundance of cultural offerings, an ever-growing retail and restaurant scene, sporting events and transport connections to the rest of Yorkshire, the UK and the rest of the world.
31

st

in the world for English Language and Literature

QS World University Rankings 2021
13

th

in the UK for History

The Times and Sunday Times' Good University Guide 2021
58

th

in the world for Arts and Humanities

QS World Rankings by Subject 2021
Gain specialist knowledge with our Masters degrees, with opportunities to focus on a range of themes.
More

on School of History
You may be eligible to apply for funding, including University of Leeds support, for your postgraduate studies. Information on Masters fees is available on individual course pages.
More

on Fees and scholarships
Get a feel for our beautiful red brick campus by taking a 360 virtual tour. Take a look inside our academic facilities, libraries and landmark buildings.
More

on Explore Leeds from home
"We went on a really cool field trip to Bradford to visit the National Media Museum, a hiking trip to Ilkley Moor, rock climbing trip at Brimham Rocks and rowing in Roundhay Park."
More

on Leeds International Summer School
University of Leeds
Follow us on instagram @universityofleeds to see more of our beautiful campus.
More

on 6517ca168ae43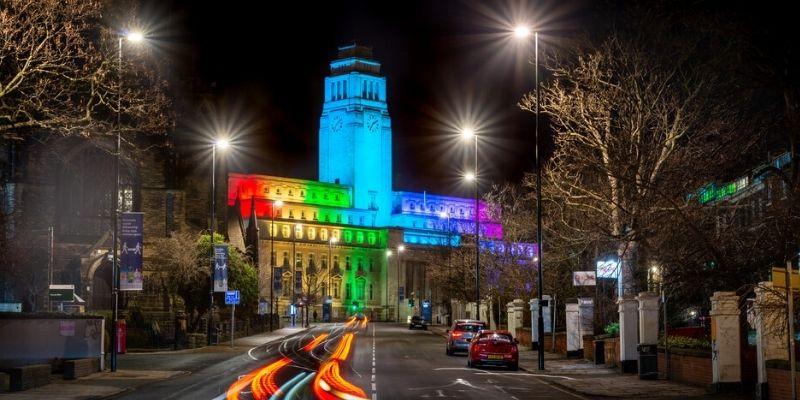 The Parkinson Building_amp_nbsp;is the main entrance to the University of Leeds and a grade II listed building._amp_nbsp;Parkinson Tower is often lit up to mark events including Leeds Light Night, Breast Cancer Awareness Month and LGBT+ History Month.
Follow us on instagram @universityofleeds to see more of our beautiful campus.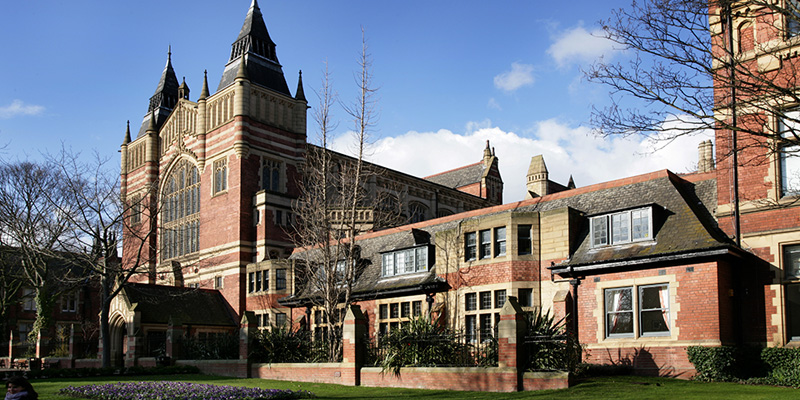 The Great Hall is where your graduation ceremony will take place _amp_ndash; a grand setting to celebrate your academic achievement.
Follow us on instagram @universityofleeds to see more of our beautiful campus.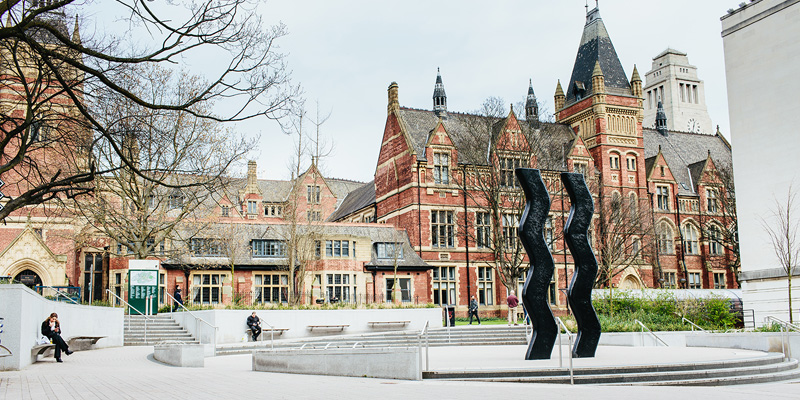 Beech Grove Plaza_amp_nbsp;is known for the _amp_lsquo;Sign for Art_amp_rsquo; sculpture which represents the British Sign Language symbol for _amp_lsquo;art_amp_rsquo; and was created by artist Keith Wilson in 2014. It_amp_nbsp;is one of over 15 sculptures on campus that make up our public art trail._amp_nbsp;
Follow us on instagram @universityofleeds to see more of our beautiful campus.
Watch our short video to see what Leeds has to offer.
Follow us on instagram @universityofleeds to see more of our beautiful campus.
More

on Study in the UK
Have a question?
Link to Leeds
You can use Link to Leeds to chat online with our international students or read blog posts to find out more about studying at Leeds.
Coursefinder
Check coursefinder for information on entry requirements, fees and course information.
Overseas support and events
We work with representatives worldwide who can provide you with comprehensive support with your application to study at Leeds. You can also arrange a meeting with University of Leeds International Office experts.
We'd also recommend you check our events page for online and in-country events.
Admissions teams
Email our admissions teams if you have any questions about applying to Leeds.