Research and innovation
Research and innovation
Our research takes a critical and applied approach to exploring the role that performance and the arts play in the creative, cultural and social aspects of society.
Our research
The academic expertise of our staff and research students form a diverse and welcoming community united by a passion for theatre, performance and the wider arts and cultural sector.
We have a strong interdisciplinary ethos which leads us to collaborate with colleagues from across the University, as well as with universities and industry partners around the world.
Our vibrant and growing community of PhD researchers is an integral part of our research culture and reflects the rich diversity of our School's research interests.
Research groups
Research in the School of Performance and Cultural Industries is represented by six research groups.
Impact and engagement
With industry in its name, the School's research is rooted in strong local, regional, national and international collaborations with external partners ensuring that the impact of our work is felt on society locally and globally. We are proud of the deep relationships our researchers have forged with a broad range of industry partners in culture, environment, health, policymaking, economics and business and we are committed to engaging with the challenging opportunities for real-world change and transformation that these partners demand.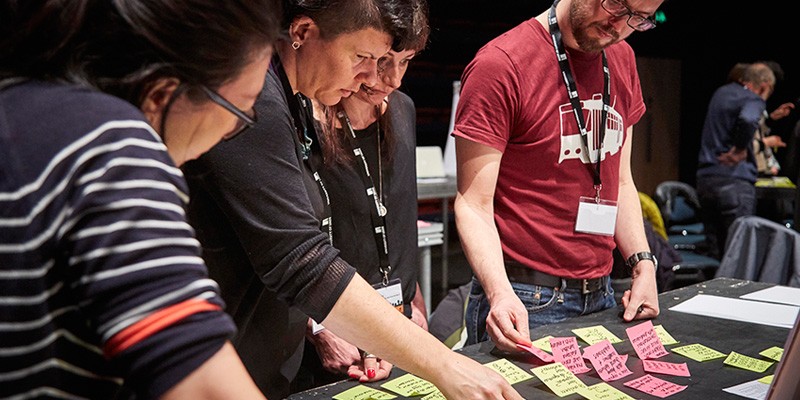 Research Seminar Series
Our regular seminars are an opportunity to hear about and discuss new research in performance and the cultural industries from invited guest speakers, academic researchers and postgraduate research students.
More
Research projects
Our research projects explore a wide range of contemporary issues within the performance and cultural industries, working with partners on a global scale.