11th EST Congress: The Changing Faces of Translation and Interpreting Studies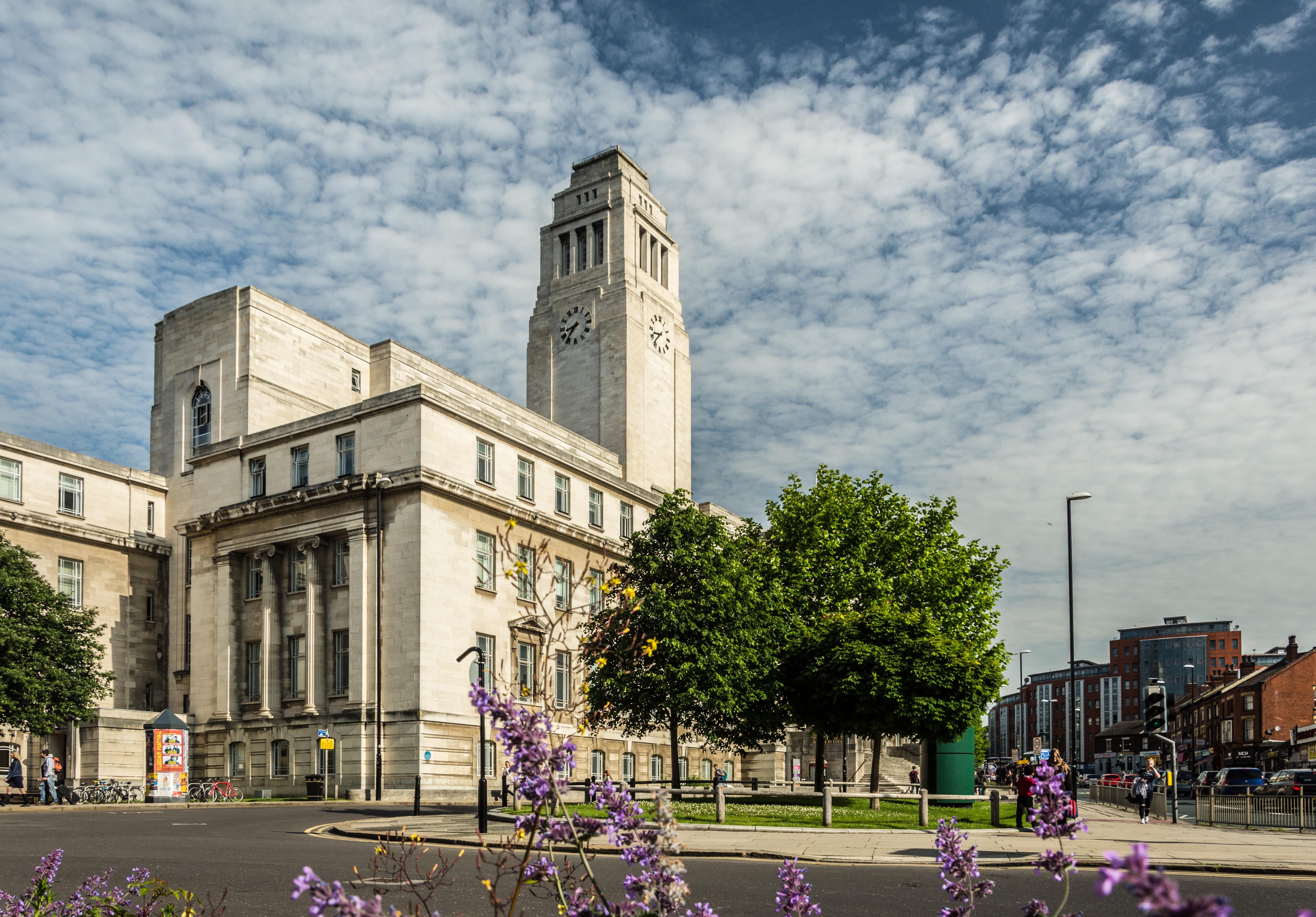 Date: Monday 30 June 2025, 09:00 – 17:00
Location: University House
Interval: Every day
Until: Friday 4 July 2025
Cost: TBC
About the congress
The ever-changing landscape of the translation and interpreting industry and academic research has led in the past 10 years to translation taking place in different places, platforms and modalities. It has also led to a shift in the profile of the modern translator and interpreter, who are now expected to work in different domains, with different tools, and according to different workflows. Academic research in translation and interpreting studies has also taken on different faces with a multiplication of different areas, tools, methodologies. This has strengthened our understanding of translation and interpreting phenomena in all their complexity, but this has also caused a proliferation of discourses about translation and interpreting that do not always coincide or align with those of the industry.
Keynote Speakers
Details on keynote speakers will be added as and when confirmed.
Call for Panels and Papers
We are delighted to announce that the Call for Panels is now open for submissions. Full details and the submission link can be found in the documents below. The deadline for the Call for Panels is 2 February 2024.
Download the EST25 Call for Panels.pdf

The Call for Papers will launch in spring 2024.
Programme
The programme will be published in early 2025, but we expect the programme to be structured as follows:
27 June: Congress online sessions
30 June: Opening, Workshop sessions and reception
1-3 July: Congress panels
In this Congress we aim to take stock of these different faces and discourses by sharing different needs and expectations, contrasting conceptual understandings of what translation and interpreting are, and reflecting on potential roles and opportunities for collaboration. The Congress will offer a fruitful forum for dialogue and collaboration between academics from different areas as well as stakeholders from across the industry.
The Local Organising Committee welcomes you to the 11th EST Congress in Leeds! A wide range of academic and professional services staff are involved in the design, coordination and smooth running of the Congress.
General Coordinators
Local Organising Committee
• Dr Elisabetta Adami (Associate Professor of Multimodal Communication)
• Dr Carlo Eugeni (Lecturer in Audiovisual Translation)
• Mr Faruk Mardan (Lecturer in Translation and Technologies)
• Dr Neil Sadler (Associate Professor of Translation Studies)
• Prof. Serge Sharoff (Professor of Language Technology)
• Prof. Binhua Wang (Professor of Interpreting and Translation Studies)
• Dr Martin Ward (Associate Professor of Chinese and Japanese Translation)
Administrative and Professional Services Team
Support Team
The Scientific Committee will be composed of a wide range of experts from around the world in the fields of translation and interpreting studies. The composition of the Scientific Committee will be updated on this page when appointed.
Conference Auditorium
The Conference Auditorium is the university's primary and largest dedicated conference facilities, comprising two large auditoria and a spacious foyer and gallery, and is within short walking distance of the Roger Stevens Building and other buildings and spaces on campus. A map and written directions to the Conference Auditorium and rooms within the building can be found here: https://students.leeds.ac.uk/rooms - building=Conference-Auditorium
Roger Stevens Building
The Roger Stevens building is a unique example of the once futuristic and visually striking Brutalist style of the time it was designed and built. A Grade II Listed building, it serves as the university's primary stock of lecture theatres, with 25 rooms ranging in capacity from 70 to 300 seats.
A map and written directions to the Roger Stevens Building and rooms within the building can be found here: https://students.leeds.ac.uk/rooms - building=Roger-Stevens-Building
Parkinson Building
The home of the Centre for Translation Studies, the Language Centre, and the iconic Brotherton Library, the Parkinson Building is a stunning Grade II Listed building and serves as a prominent landmark in Leeds. Its famed clocktower has become emblematic of the university itself and now forms part of the university logo.
A map and written directions to the Parkinson Building and rooms within the building can be found here: https://students.leeds.ac.uk/rooms - building=Parkinson-Building
Travel
Leeds is at the heart of northern England, at the intersection of a range of highly accessible road, rail and air connections.
Arriving by air
Leeds Bradford airport is located just 8 miles outside of the city centre of Leeds. Flights arrive at Leeds Bradford Airport from over 70 overseas destinations, with the international hubs of Dublin and Amsterdam Schiphol an hour away. Transport to and from the city can by made by taxi, public transport or car hire. Participants will be in the city centre of Leeds within 30 mins of leaving the airport. Or they may choose to travel to Manchester Airport which has great transport links to Leeds City Centre. Direct trains operate regularly with the average journey time from 1 hour to 1 hour 30 minutes. You can also take a taxi or hire a car with journey times by car taking approximately 1 hour 40 minutes.
Arriving by rail
Leeds is the busiest station in the north of England and a major hub for national rail transport. It can be accessed from every major city in the UK by train. London King Cross to Leeds takes an average of 2 hour 10 minutes. There are excellent links to Manchester, Newcastle, Liverpool, York, Edinburgh, Birmingham and Bristol. It takes approximately 20 minutes to walk to the campus from Leeds Railway Station.
Arriving by road
Our accessible position on the UK motorway network makes reaching Leeds by car or coach very simple. The M1 links our city with London and the south, with the M62 stretching across the region to connect Leeds with the port of Hull in the east, to Manchester and Liverpool in the west. Further north, the A1(M) passes Newcastle, and on to Edinburgh.
Arriving on campus
The University of Leeds is a campus-based university, but the campus is at walking distance from the city centre, making it extremely convenient for participants to travel to campus. Participants can easily walk to campus or take one of the many bus routes that go from Leeds city centre to the Parkinson Building (4min ride).
Accommodation
Details on accommodation will be added to the conference website in due course. A number of rooms from the university's accommodation stock will be available on campus, in addition to other options available across the city.
Internet Access
Participants will receive a university login to the wifi on arrival. Eduroam is also available on campus for those who already have access via Eduroam.
Prayer Rooms
The University has a number of spaces on campus available for prayer and quiet contemplation, whether you practise a particular faith or not. If you practise a faith, you can be confident that you will be able to follow your beliefs in Leeds and find support and information related to your faith. More information can be found at the University's Chaplaincy website.
The University of Leeds, established in 1904, is one of the largest higher education institutions in the UK. We are renowned globally for the quality of our teaching and research. Our values of professionalism, inclusiveness, integrity, community and academic excellence are at the heart of everything we do. We strive to ensure that everyone within the University is treated fairly, with dignity and respect; that the opportunities we provide are open to all; and that the University provides a safe, supportive and welcoming environment.
As an international, research-intensive university with a strong commitment to student education, we have created an inclusive environment that attracts, develops and retains the best students and staff from all backgrounds from across the world and supports them in delivering their ambitions, contributing to our institutional strategic aims. We understand that what we do can have an impact on the wider community, which is why we take our social, economic and environmental responsibilities seriously. Our strategy sets a blueprint for a values-driven university. One that harnesses its expertise in research and education to help shape a better future for humanity, working through collaboration to tackle inequalities, achieve societal impact and drive change.
The Centre for Translation Studies (CTS), part of the School of Languages, Cultures and Societies, brings together colleagues working in a variety of areas of translation and interpreting studies. CTS maintains an active research agenda across different areas of translation studies, such as translation technologies, industry studies, audiovisual translation, interpreting, media accessibility, corpus-based translation studies, reception studies, multimodality, comparative literature, literary translation, and legal translation. Our active postgraduate research community includes around 40 students from all corners of the world and working across translation and interpreting studies.
CTS offers a doctoral programme and a range of professionally-oriented MAs and Postgraduate Diplomas in applied translation, conference interpreting, business and public service interpreting, and audiovisual translation and localisation in a variety of European and non-European language combinations. The professional emphasis of our taught postgraduate courses allows students to work in realistic team scenarios which reflect industry practices, and also provide a solid basis for continuing on to a research degree. Our state-of-the-art facilities, skilled academic staff, and regular input from experienced professionals ensure that our students gain the expertise needed for a successful career in translation and interpreting.