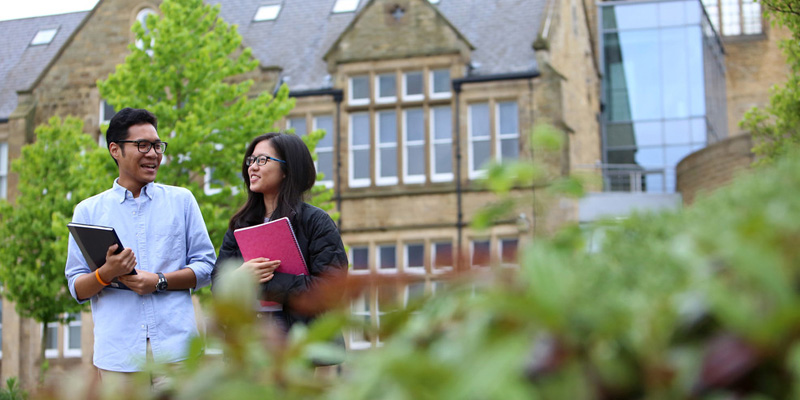 Our School specialises in philosophy, theology and religious studies, and the history and philosophy of science.
Through our interdisciplinary research and teaching we are proud to have created a stimulating environment for taught and research students, visiting professors and the external organisations that we collaborate with.
The School is part of the Faculty of Arts, Humanities and Cultures, and this supports our interdisciplinary work with other Schools across the University and beyond. This can be anything from cross-disciplinary research, hosting interdisciplinary conferences, and co-delivering taught modules.
---
58th in the world for Arts and Humanities
(QS World Rankings by Subject 2021)
---
Our students come from around the world, and we're proud of the diverse and lively environment that this creates.
Teaching staff in the School are highly respected in their fields and their expertise means that we can offer a range of undergraduate and postgraduate courses, diverse module choice and extensive research supervision across numerous topics.
Research events and activities, such as the collections in the Museum of the History of Science, Technology and Medicine and the Community Religions Project, highlight the passion, expertise and commitment of our staff and students to real-life issues. In turn, these create exciting opportunities for students across the School to get involved with.
Otto Lyons
BA Philosophy, Psychology and Scientific Thought
I enjoyed the flexibility and range of topics on offer. During my course, my range included logic, Darwinism, neuroscience and shell-shock; all of which I knew next to nothing about before starting. I was also impressed by the range of modules offered as extras outside the remit of my course. 
View Profile