Liberal Arts major subjects and topics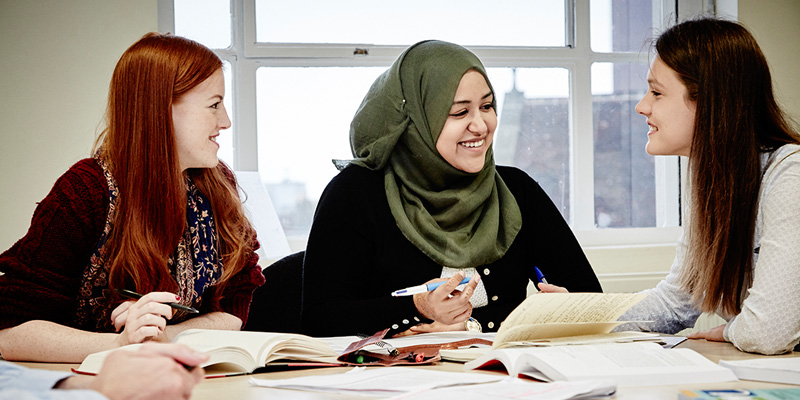 Your major subject acts as the core of your course, providing you with in-depth knowledge of a particular area and helping to focus your studies. The diverse subject areas you explore through your chosen topics will give you additional perspectives on and enrich your understanding of your major subject.
Please make a note of the UCAS keyword (in brackets) for your chosen subject, as you'll need it for your application.
Major subject options – BA Liberal Arts
History (History)

English (English)

Sociology (Sociology)

Politics (Politics)

Philosophy (Phil)

Cultural Studies (Culture)
Topics
Liberal Arts is a highly interdisciplinary course that allows you to complement your major subject with modules from a wide range of areas. To give your studies focus, we've organised these modules into four multi-disciplinary topic areas according to the issues and themes they explore.
You'll choose three topics in your first year, two in your second year, and one in your third year — exploring your interests in greater depth as you progress through your studies. You can choose topic modules from the same areas, or different areas depending on your interests.
The topic areas are:
Creativity and Change

Global Citizenship and Communication (which includes a selection of language modules in year one and two)

Disruption and Social Transformation

Visions of the Past, Present and Future
Isabella Durant
BA Liberal Arts
The fact that in a room of people doing Liberal Arts, no two people are studying exactly the same is the perfect situation for a lively exchange of ideas.
View Profile