Carrie Rose
Course: BA Digital Media
Year of graduation: 2014
Nationality: British
Job title: Co-founder and Creative Director of Rise at Seven
Company: Rise at Seven
Why did you choose to study your degree at the University of Leeds?
Back in 2011, social media and digital media was growing aggressively. I already had a passion for learning more about this as a topic, spent most evenings analysing how users interacted online. The University of Leeds stood out as it was one of the only universities offering a course-specific to this.
The BA Digital Media at Leeds covered digital in more depth than anywhere else.
Other university courses were broader communications or marketing-led – but the BA Digital Media covered digital in more depth than anywhere else. The reviews were outstanding, and applications were competitive – so that's when I knew the University was right for me.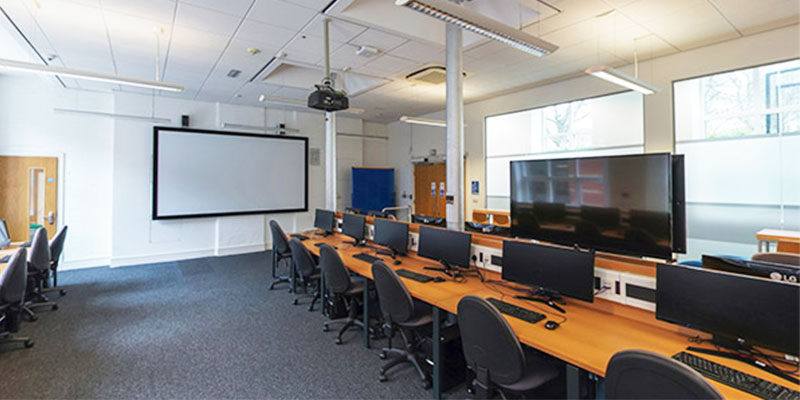 What opportunities did you take advantage of while studying here?
As my course was part of a wider communications department, I took advantage of learning other modules part of the Journalism and Film, Photography and Media courses but could still be focused. In my third year, I supported first year students reviewing their work, as well as working with local digital agencies to gain work experience ahead of graduation.
How has your experience of studying your degree helped you in your career?
The University of Leeds and the course in digital media set me up for a budding career within digital, and I can't recommend the course enough. As soon as I graduated, I was snatched up by a local digital marketing agency where I worked with brands from across the globe and delivered award-winning work. I now own my own digital agency, Rise at Seven and have to say a huge thanks as I truly don't think I would be where I am today without the education experience I received.
Leeds as a city has become a central hub for digital in recent years and this course is absolutely a driver of that.
What advice would you give to someone who is considering studying the degree you graduated in?
Connect with people in and outside the University and offer yourself to free work experience to local agencies. Most will take you up in the offer and you will see exactly how you can apply your learnings in the real world. You'll also get a feel for a specialism and learn a bit about yourself, including what you are best at. This will help you make decisions for your second and final year when carefully selecting modules.
But most importantly, have fun. Make friends. Make use of the tools, and the facilities and bounce ideas off each other. Don't be afraid of running mini projects with fellow students – set up a social media page or website as this is where you learn the most.